One tool, endless possibilities
With Flatlogic you can build various types of applications. From CMS to CRUD admin panel. Explore different solutions you can build on top of Flatlogic Platform.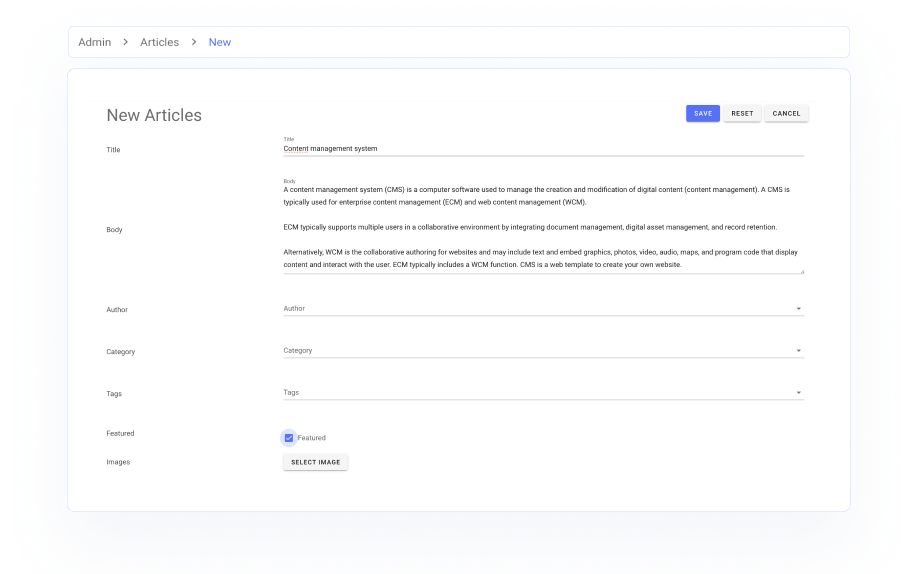 Headless CMS
Create custom Headless CMS on different stacks. Generated API, forms, custom tables, UI for created content model included.
Learn More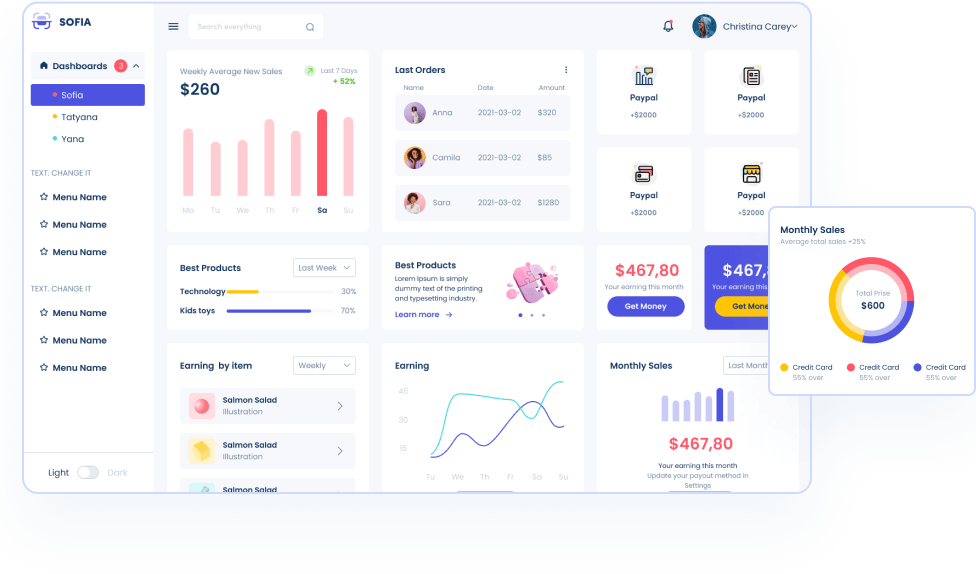 Admin Panel App
Custom Admin panel app to visualize and manage your data. CRUD operations included. Host created app in minutes with Flatlogic.
Learn More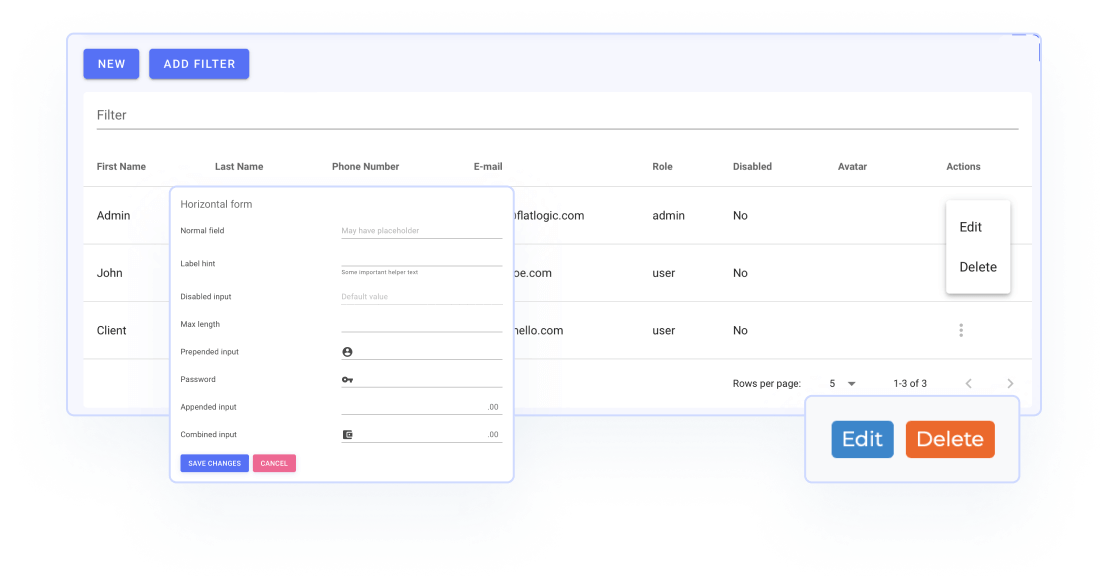 CRUD app generator
Creating CRUD manually is time consuming and overwhelming. Don't spend time developing repeatable tasks. Create beautiful custom CRUD app in minutes.
Learn More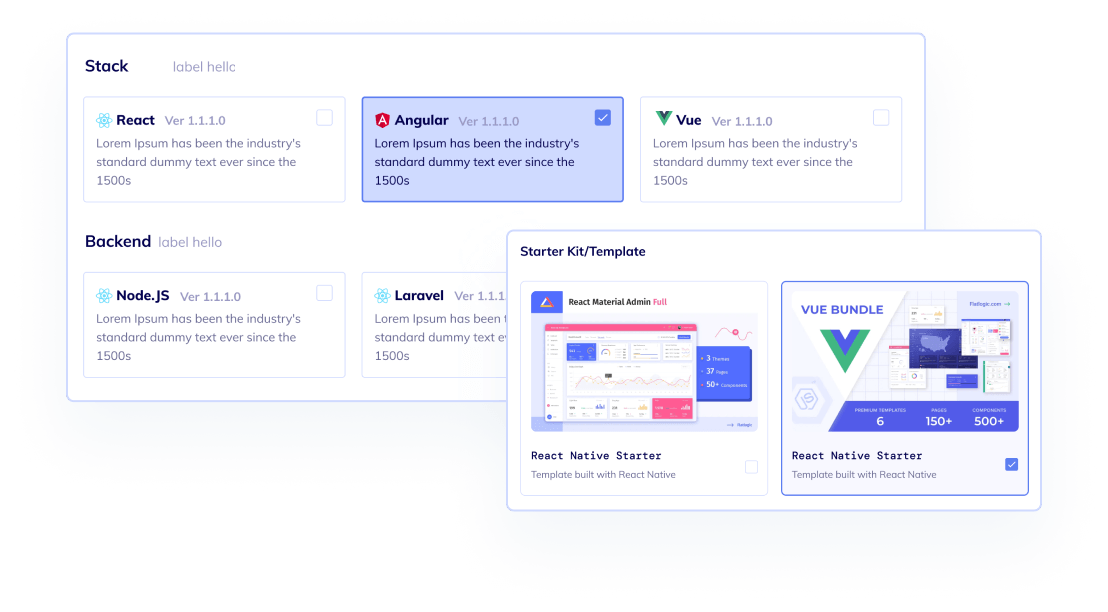 Full-stack web app builder
Create full-stack web app in minutes with built-in authentication, sign-in, sign-up, password change management, and email confirmation. Create DB model using UI with custom entities that has its own pre-built Forms, Filters and Search.
Learn More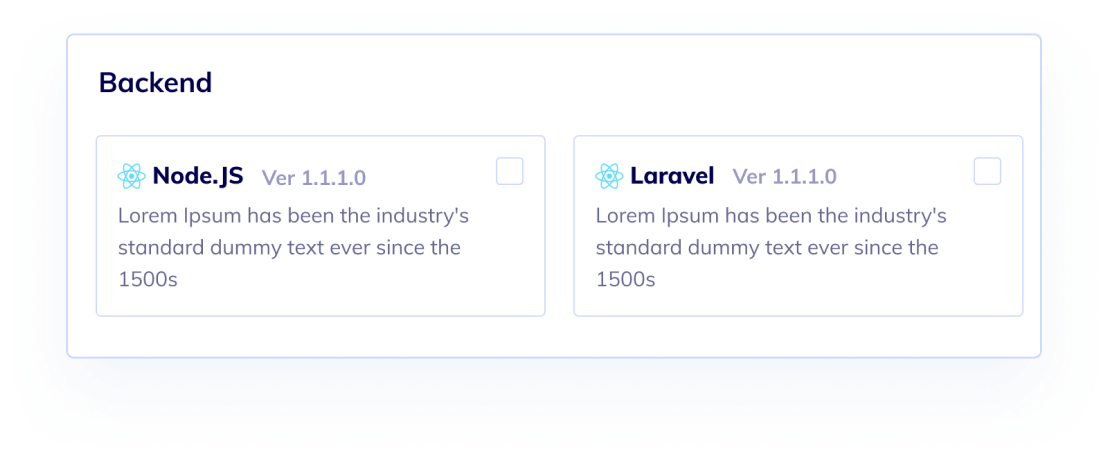 Online database application
Use Flatlogic Platform to create and manage database apps using convenient User Interface to create tables, columns and relationships.
Learn More
Trusted by the world's finest brands
Flatlogic products and services are used all over the world, including the following notable companies: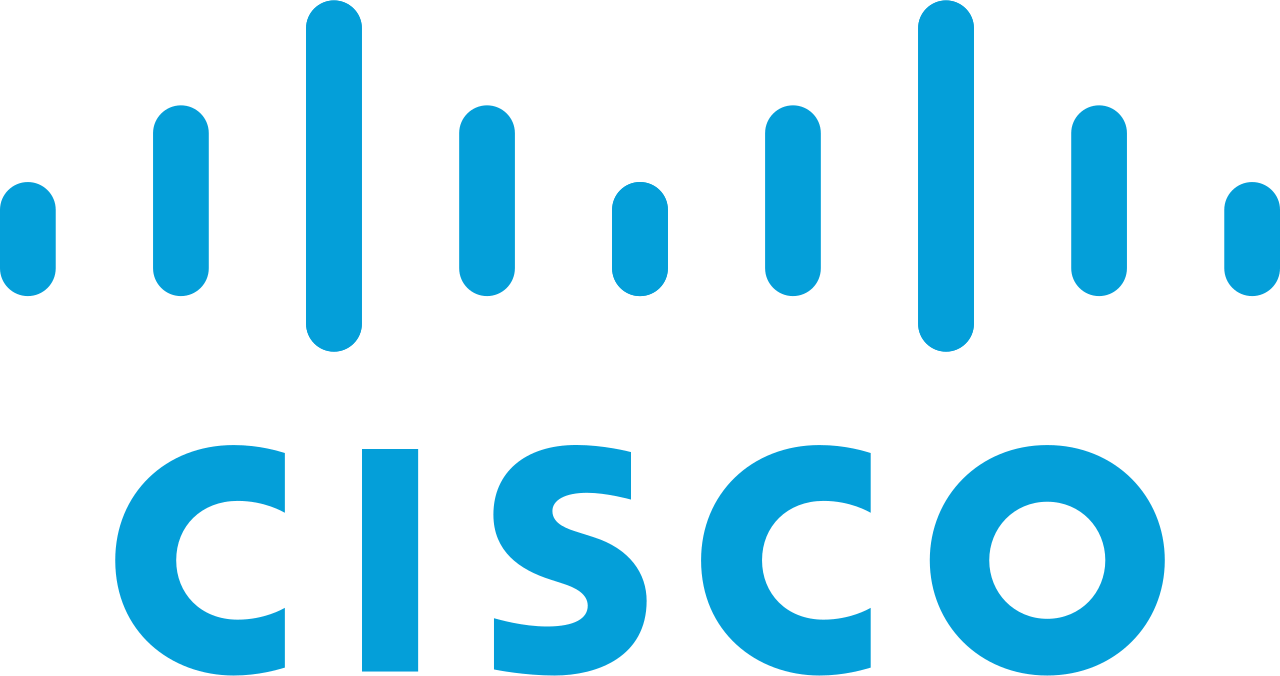 How It Works?
The Flatlogic development platform was developed knowing the pains of developers when building web applications. Authentication setup, deployment, form development, repeatable tasks. Flatlogic automates these problems using best practices so you can focus on the code that really matters.
Focus on business needs first, iterate fast before writing single line of code. Automate developing business apps - save time and money.
Testimonials
Thousands of software engineers use Flatlogic platform to simplify web application development. Read some of the stories below to see developers experience with Flatlogic











Create full-stack application in minutes
Try Flatlogic platform now