Enterprise CRM Software
Grow your business with enterprise CRM!
Your enterprise CRM needs to evolve as quickly as your business. The Flatlogic CRM solution provides the customizability, feature depth, and product stability required to manage a large organization across all departments, markets, and geographic locations.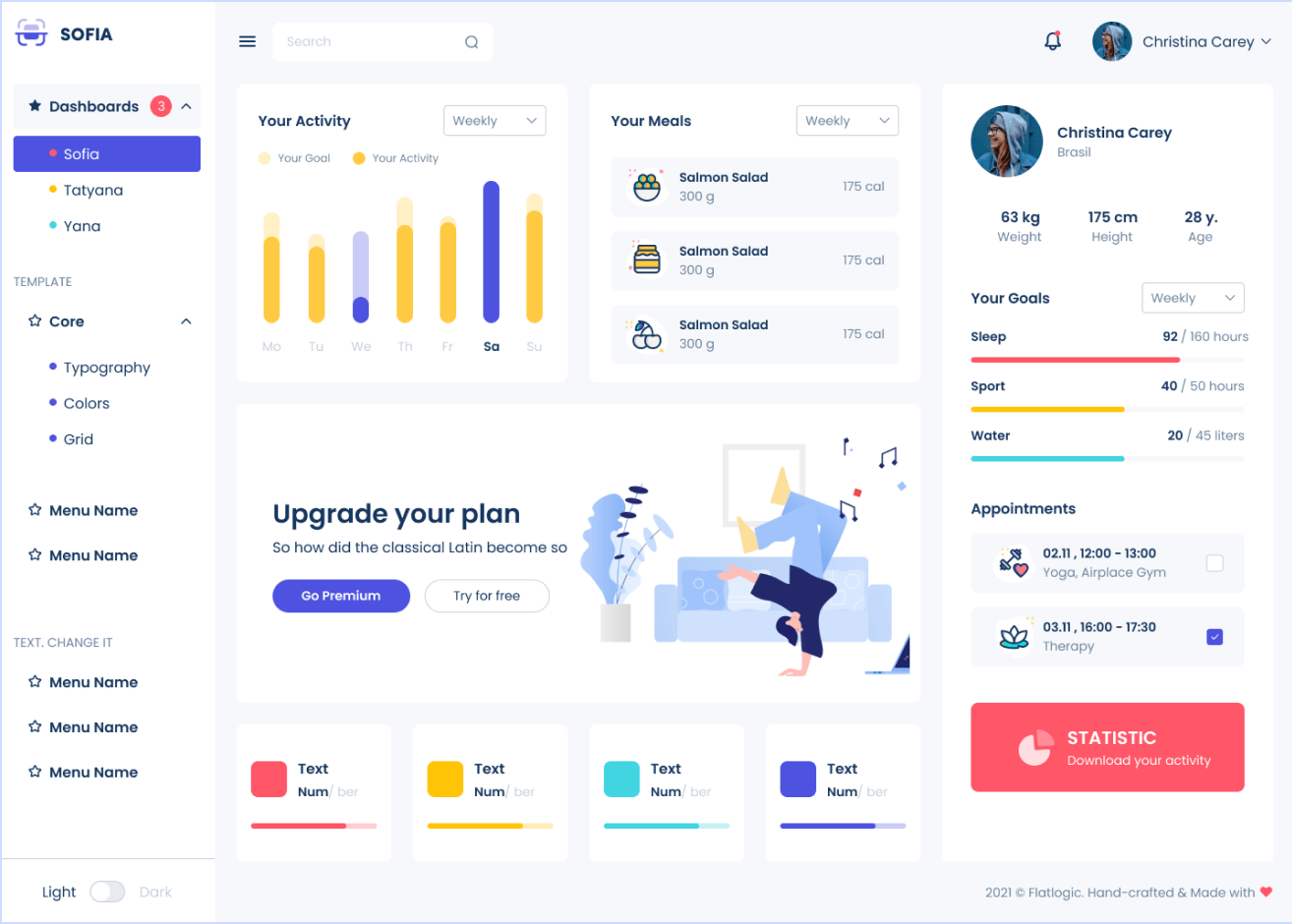 Benefits of Enterprise CRM
Enhanced Customer Relations
Enterprise CRM enables businesses to foster customer relationships, enhancing service quality, marketing efficiency, and proactive problem-solving.
Improved Employee Collaboration
CRM systems allow different departments in a business to share customer data improving team cohesion and enabling better communication, which can lead to enhanced productivity.
Improved Data Analysis
Enterprise CRM systems facilitate customer data analytics, leading to improved business strategies and customer behavior insights.
Better Customer Service
With a comprehensive CRM system, your customer service team will have access to a customer's complete history with your business, allowing them to offer a more personalized and efficient service.
Increased Sales and Profitability
CRM helps companies accurately forecast future sales, better understand customer preferences and trends and streamline the sales process, all of which can increase profitability.
Improved Coordination and Synchronization
With a cloud-based CRM system in place, businesses can easily manage and coordinate customer interactions across multiple channels and touchpoints.
Why choose Flatlogic as a CRM Development Solution?
With full control over the source code and scalability, Flatlogic offers an easy way to create a customised CRM solution.
Generate MVP of CRM in minutes
Get started in minutes with an out-of-the-box solution - a pre-packaged suite of applications designed to meet your specific needs.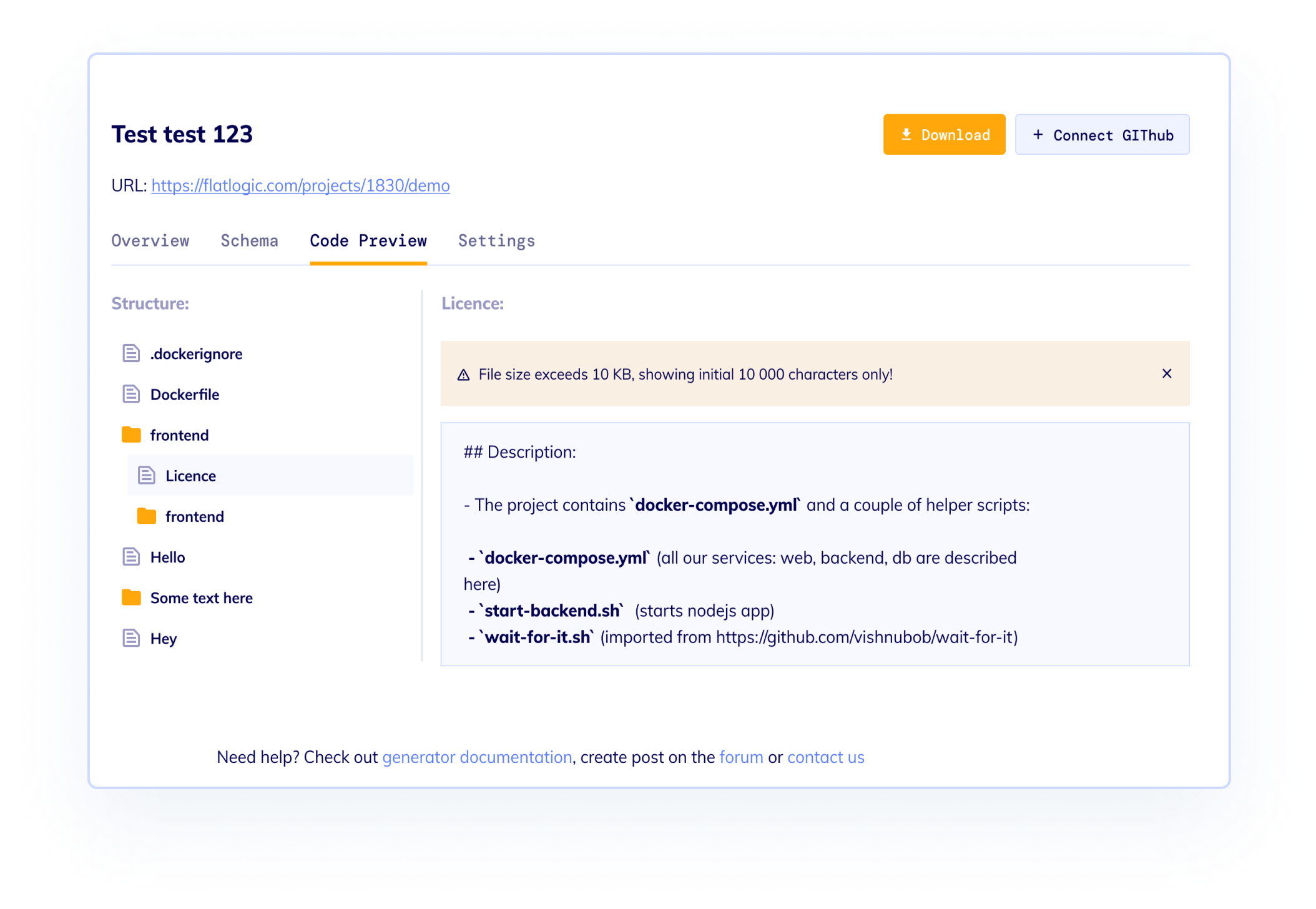 Customization For Specific Needs
We offer the possibility to customize the ready-to-use solution based on the Flatlogic full-stack web application codebase generator to your special requirements. Hire us or customize the code on your own.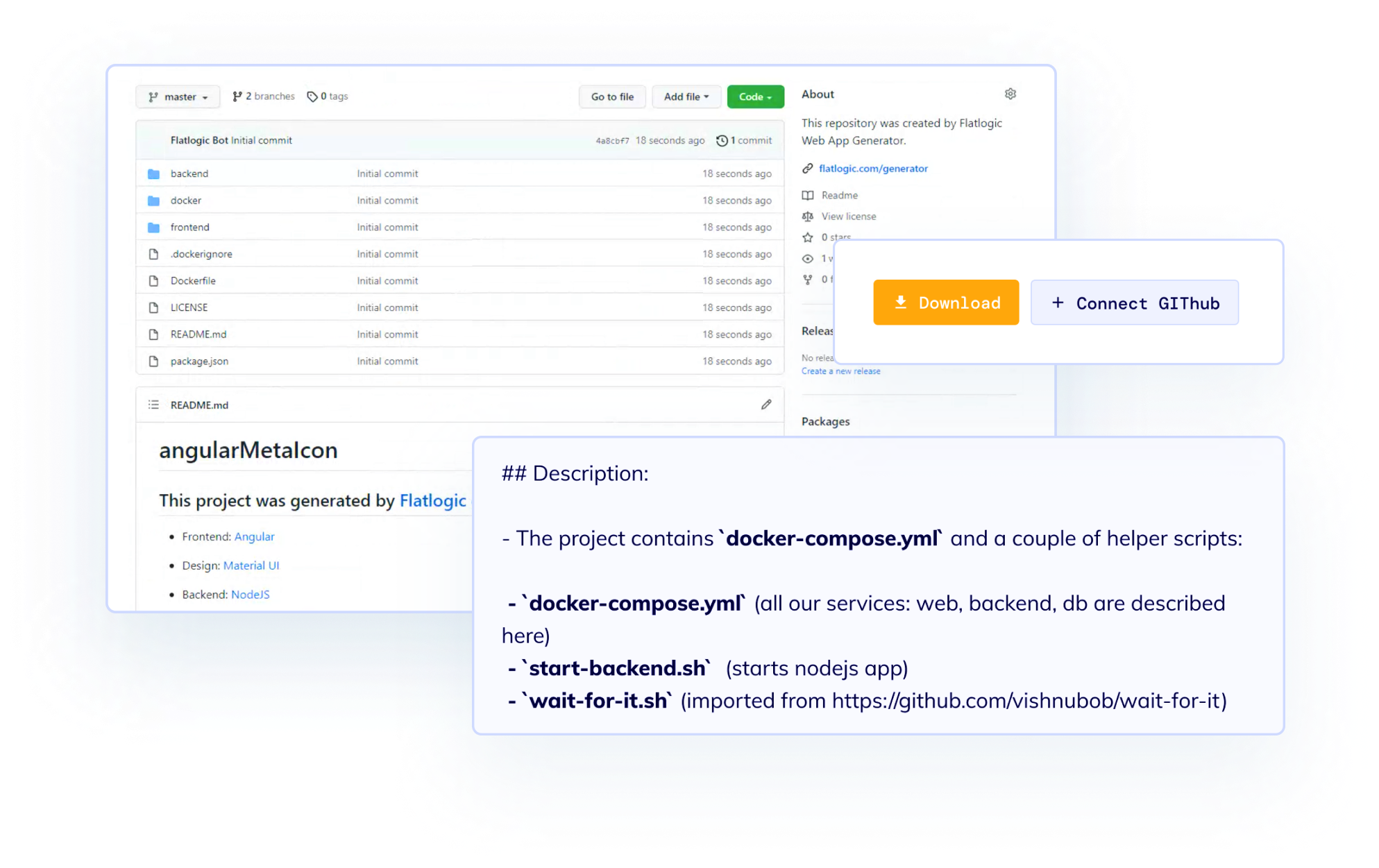 Time and Money Efficient
You can save at least 250 hours in the initial stages of web application development, not including time spent updating libraries and frameworks.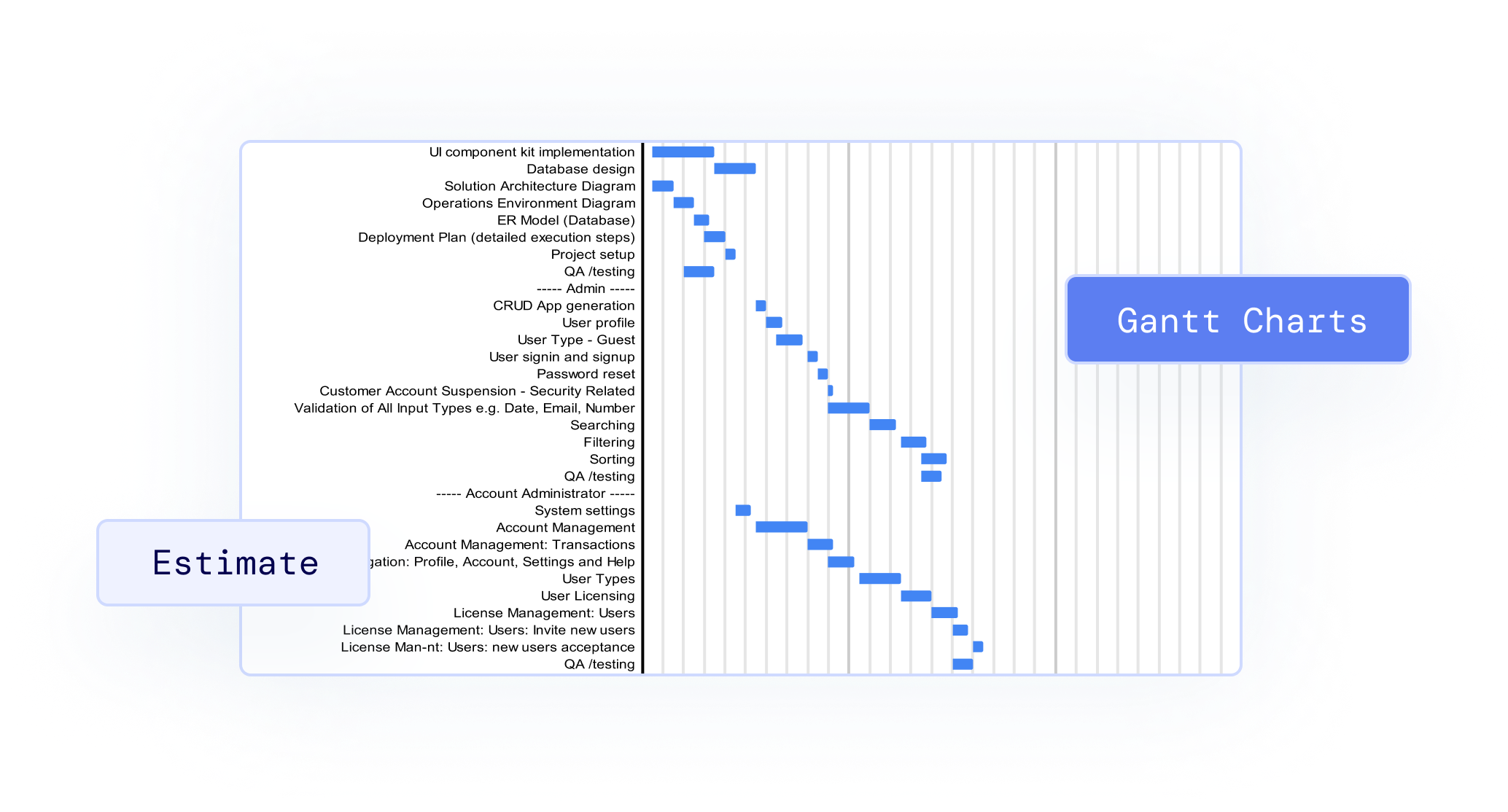 Key Features of an Enterprise CRM
Scalability
An enterprise CRM can grow with a business. As the company expands, the CRM software supports increasing customer data, more complex customer journeys, and more users working in the system. This scalability should not compromise the system's performance or efficiency.
Integration Capabilities
An enterprise CRM seamlessly integrates with other business tools and software, like email systems, social media platforms, ERP systems, marketing automation tools, and more. The integration supports easy data sharing and cross-functionality.
Advanced Analytics
Large enterprises generate huge amounts of data. An enterprise CRM has strong analytical capabilities to process such data and deliver useful insights, like customer behavior and purchase patterns, campaign performance, sales funnel analysis, forecasting, etc.
Security & Compliance
Protecting sensitive customer data is critical, therefore, an enterprise CRM has stringent security measures in place – both technological (like encryption, two-factor authentication, etc.) and policy-based (like GDPR compliance). It also provides features for data backup and disaster recovery.
Trusted by the world's finest brands
Flatlogic products and services are used all over the world, including the following notable companies: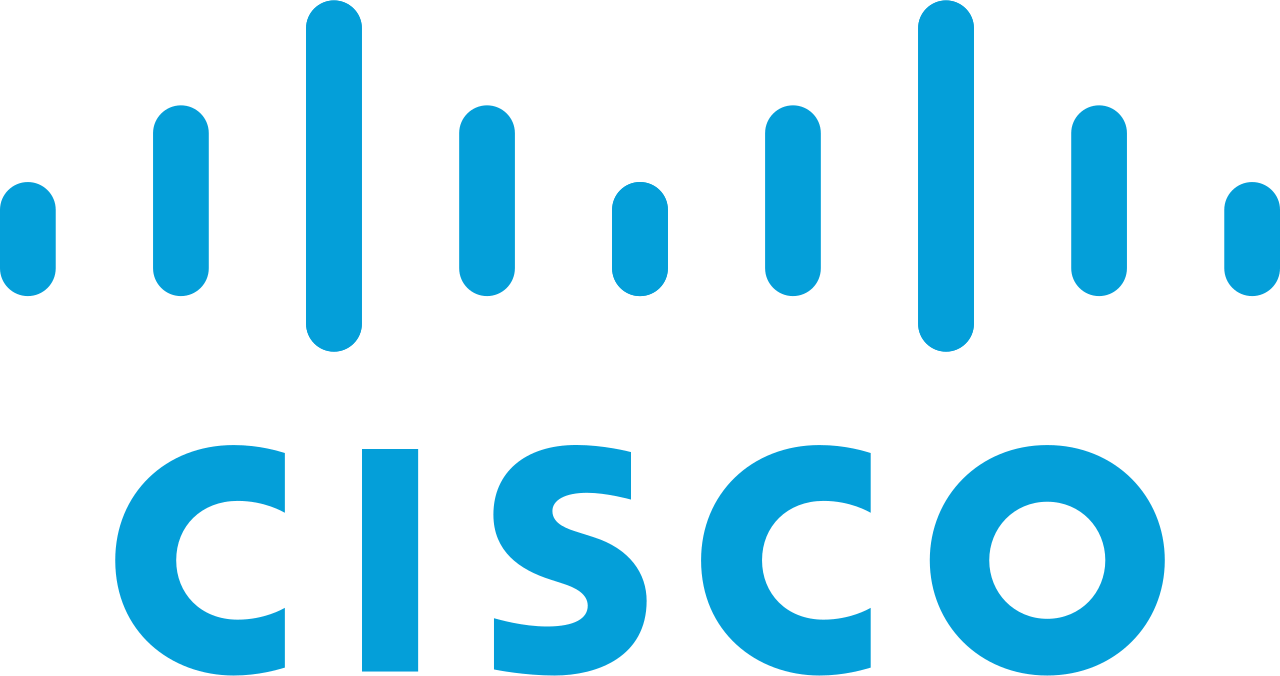 Improve Your Experience With Flatlogic
Flatlogic is a trusted choice for building an enterprise CRM because of its expertise in the industry and understanding of its unique challenges. We offer highly customizable solutions that can be tailored to meet the specific needs and requirements of your organization. With a focus on security and compliance, Flatlogic ensures that cusomer data is protected and industry regulations are met. In addition, we provide ongoing support and updates to keep your CRM system up to date-and running smoothly.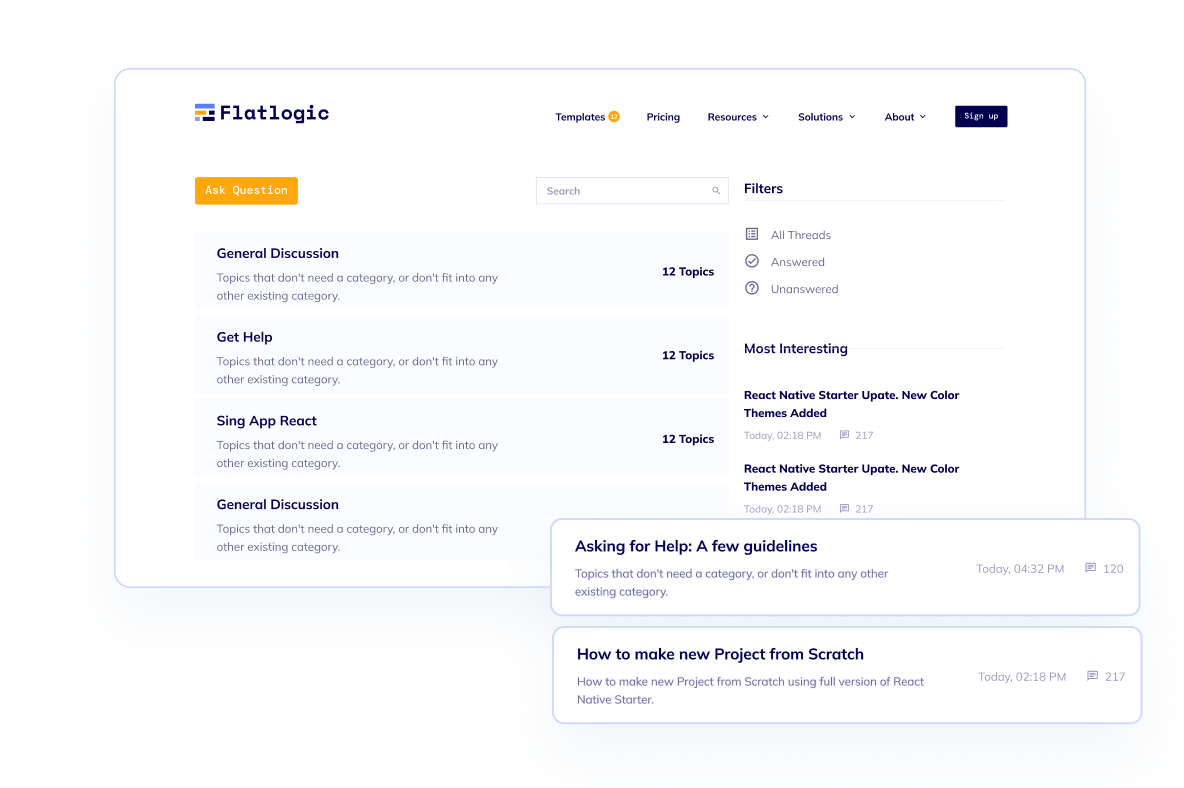 Looking for Enterprise Business Apps?
Find the perfect solution for developing business management platforms, customer relationship management systems, content management systems, internal tools, enterprise resource planning software, and other data management systems with Flatlogic. We guarantee the fastest delivery of full-stack enterprise web applications! Don't waste your time looking elsewhere, we have what you need.
Schedule a call with our team to leverage the experience of the high-rated professionals and their tools to deliver top-notch web applications for your business the fastest way possible!
Schedule a call with us!
Testimonials
Leading companies trust us to design, develop and deploy their applications and to deliver them on time.
Lee Decker
David Tran
Ahmed Saimoon
Lee Mora
Questions? We have answers
Enterprise CRM is customer relationship management software for large businesses that have multiple departments or a complex CRM process. It's designed to help businesses manage large volumes of clients, collaborate seamlessly across teams, and gather profitable insights about customer behavior.
Currently, there are distinguished three main types of enterprise systems: customer relationships management (CRM), enterprise resource planning (ERP), and supply chain management (SCM).
CRM software can provide several benefits to any business, from organizing contacts to automating key tasks. It can also be a centralized, organized hub that enables consistent communication both with customers and within the organization. This is especially important as more organizations shift to remote work.
The following is an eight-step guide on how to develop a powerful CRM strategy
Define your specific goals.
Build your target customer profile./li>
Describe your customer journey.
Describe your customer experience.
Establish a niche for yourself in the current market.
Understand your product or service.
Invest in CRM software.
It depends on the size and complexity of your organization. Unfortunately, no hard and fast number tells you when you need a CRM. The good news is that many CRM vendors offer the best of both worlds. Some CRM vendors, like many of the options above, offer subscription packages for small businesses while also offering larger packages designed for enterprise-level organizations. Small businesses using this type of CRM can easily grow into more advanced subscriptions as their customer base and sales teams expand.
Any company with several large customer-facing departments should invest in enterprise customer relationship management software. In today's market, customers have everything they need to know about your company-but you need a way to learn about them.
There are three main types of CRM systems: collaborative, analytical, and operational.
Flatlogic solutions are cost-effective for building enterprise CRM due to their lower development and maintenance costs. They offer customizable and scalable solutions that easily integrate with other systems. With Flatlogic, companies also have access to extensive documentation, community support, and the ability to try before they buy. The ease of deployment further saves time and money.
The benefits of CRM include increased sales, detailed analytics, automated sales reports and better customer retention. CRM systems can also help improve internal communications so your entire team is on the same page when it comes to each lead and customer.
×