We are launching a Christmas promotion! 50% discount on all our templates.

The offer lasts from the 15th to the 25th of December. 
In addition to choosing a Christmas tree and gifts for family and friends, it is customary to make a summary of the year. For some it is a new job, for some, it is the amount of money earned, for some it is new friends.
Well, at Flatlogic, we are making software. So we will list all new products for 2020. In the end, we also want to feel that we are growing, that we moving forward. So, we present our top new products for 2020. We've arranged them in chronological order deliberately, not in ascending order of popularity.
So, the first release of 2020 is…
1. Light Blue React Template. Free version.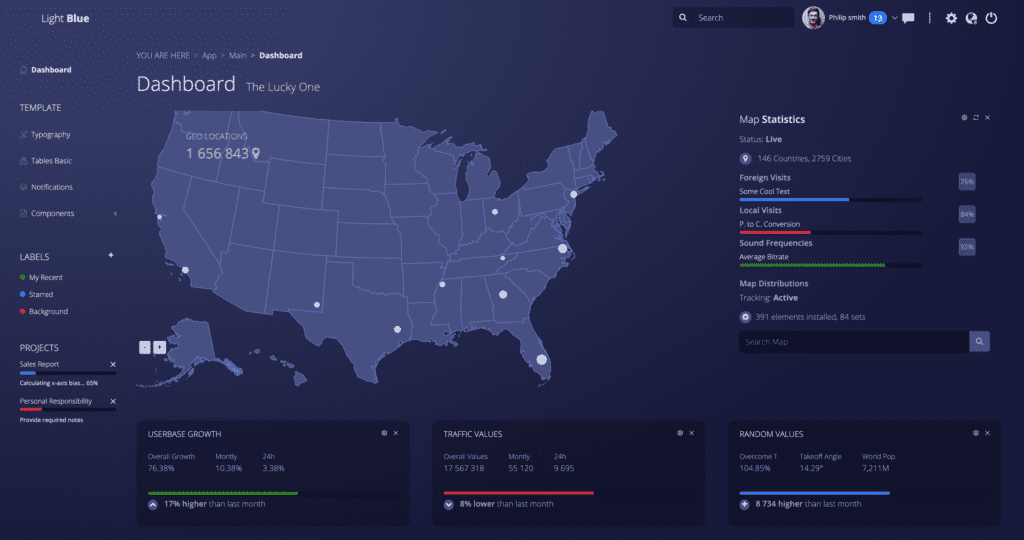 This is another open-source project of the Flatlogic company. The template is developed using React and Bootstrap technologies. We've noticed that the paid version of Light Blue React.js is in huge demand among developers. Even among those who don't have a lot of experience with the React library. Therefore, we decided to release a free version that will help deploy the primary version of any project in just a couple of days. And if necessary, you can then buy the paid version.
2. User Management React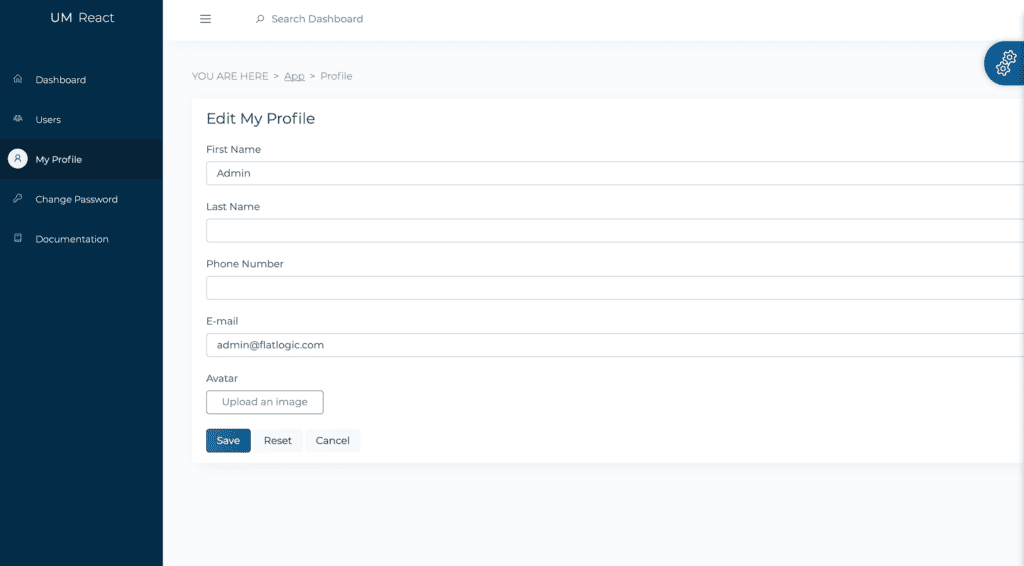 A unique template developed by our team. Suitable for any application that requires functionality to create and manage users. This is a great mix of such technologies as React.js, Node.js, and PostgreSQL, which can significantly speed up the process of creating a new application or, even better, integrate a template into an existing application.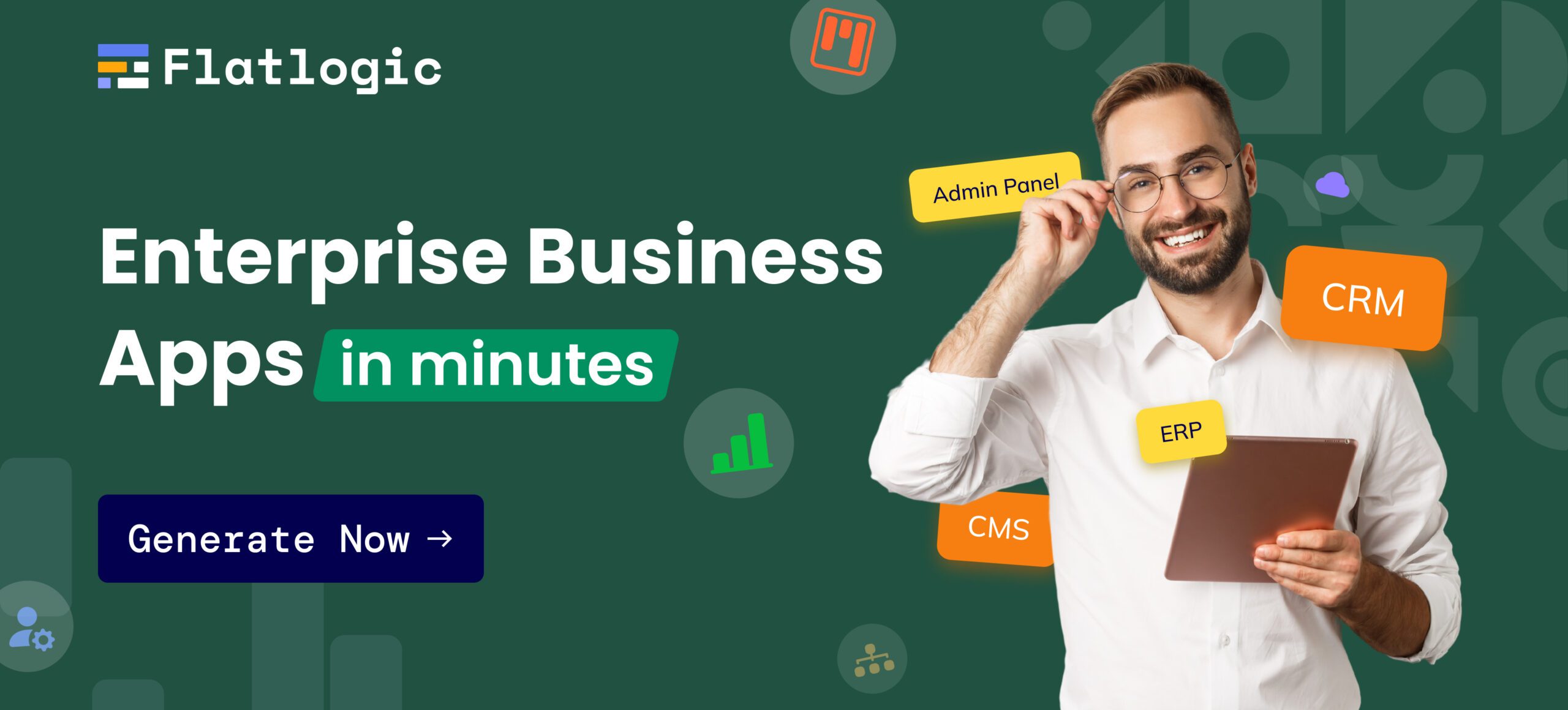 3. Flatlogic One – Free React Template & Theme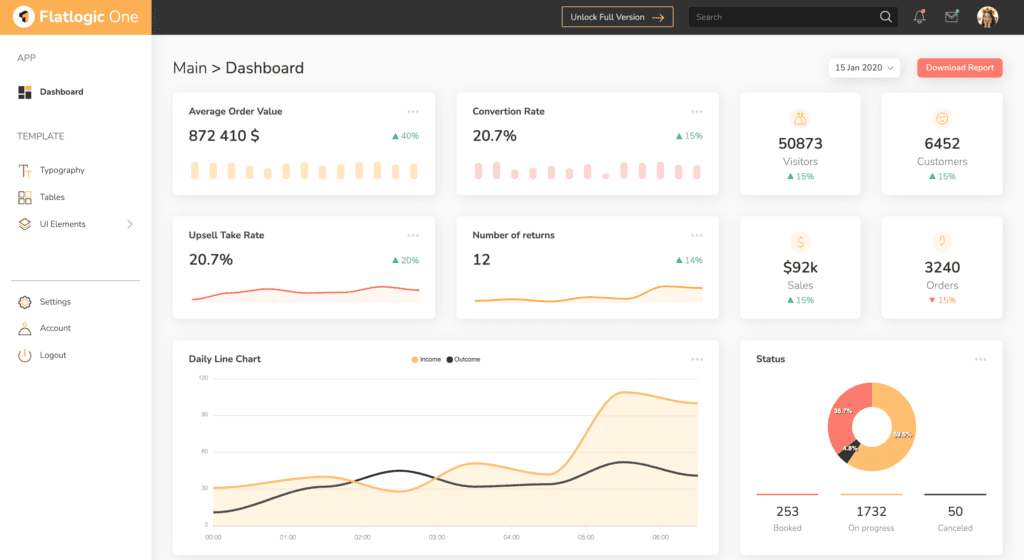 This is a completely new design developed by the Flatlogic team. We also made original icons, typography, and data tables. The template also has a standard navigation system, namely sidebar, and navbar. And also three color schemes to choose from.
4. Angular Material Admin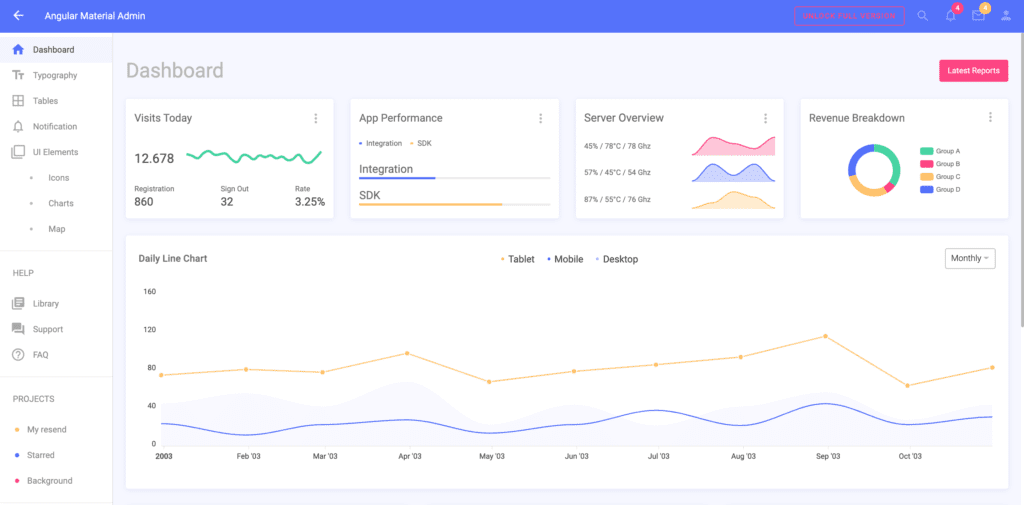 Another free template from Flatlogic company created using the Angular framework. We love beautiful designs created according to Google material guidelines, so we decided to release one more material template.
5. Flatlogic One Bootstrap Theme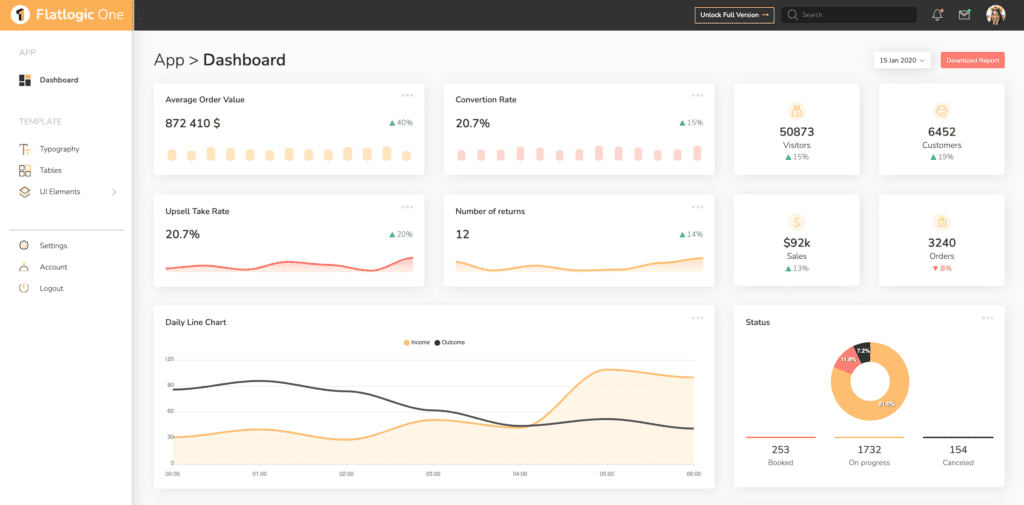 Another free template from our team. This time it was made using Bootstrap technology. This technology has been popular for many years, so we definitely made the right choice.
6. Flatlogic One Bootstrap Template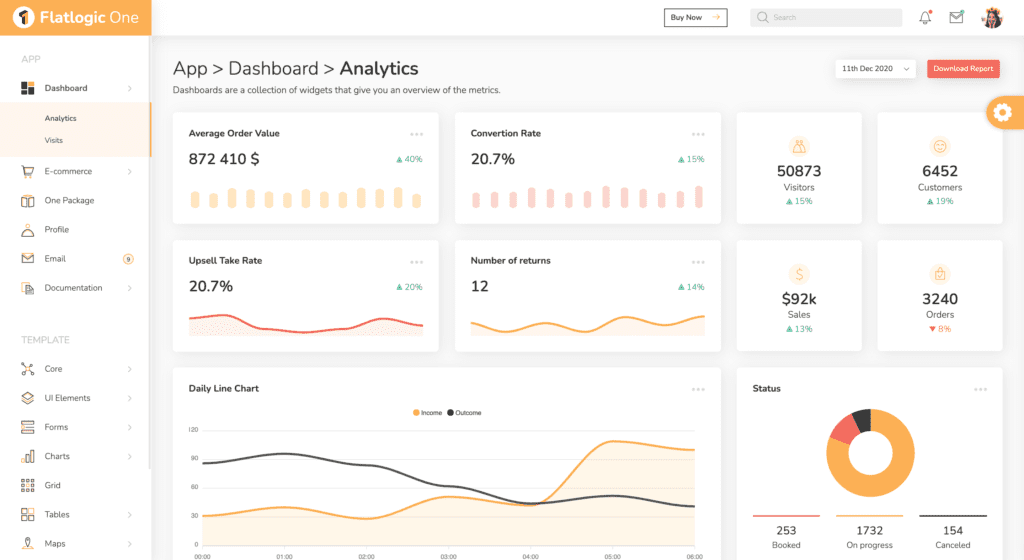 A premium version of Flatlogic One template. Same design concept, but more widgets and components. Helps you to deliver your web app faster than ever.
7. Flatlogic One React Template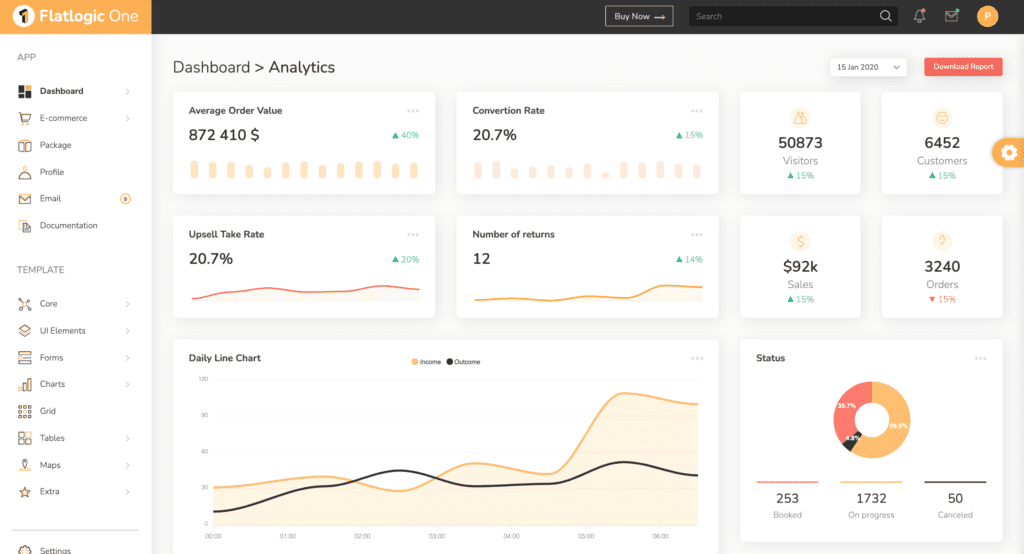 The same situation with this template: a premium version of React Flatlogic One. This template is perfect for analytics/SAAS/CRM/CMS applications.
8. Angular Material Admin Template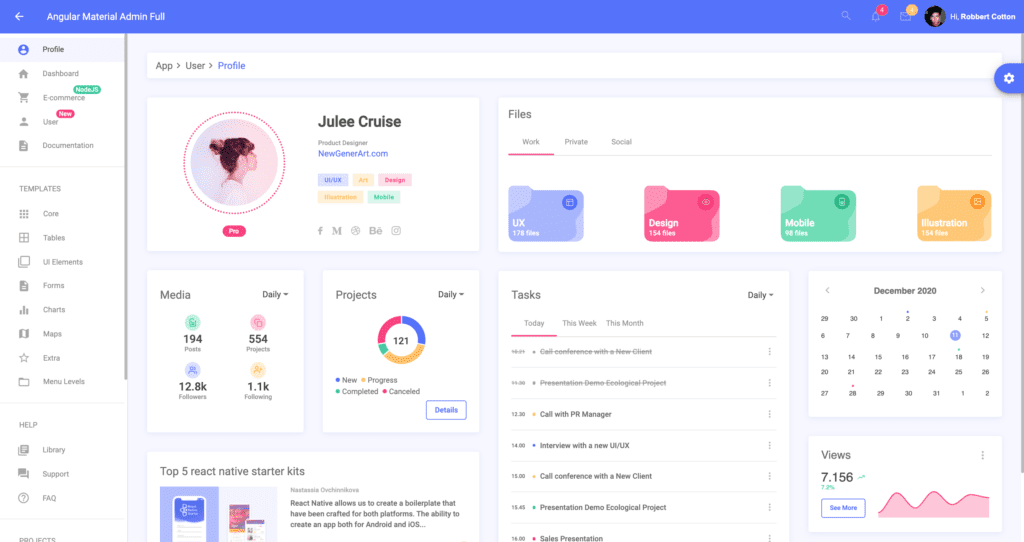 This is a premium version of Angular Material with hundreds of pages to help speed up the development process. This template is absolutely Bootstrap and jQuery-free.
9.Vue Material Template Free & Premium (+Node.js backend)
Vue Material Template Free
Vue Material Template Full
Vue Material Template With Node.js Backend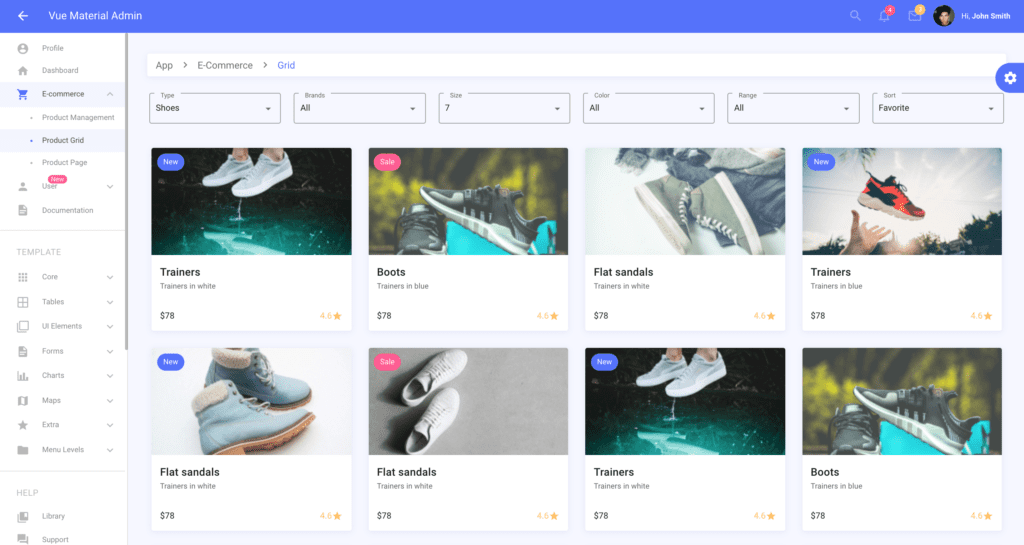 Great Vuetify framework is the basis of the Vue Material Template. This framework becomes more and more popular these days. So if you have never come across Vuetify we strongly recommend you to look closer to it.
10. Bookkeeper – React Accounting Template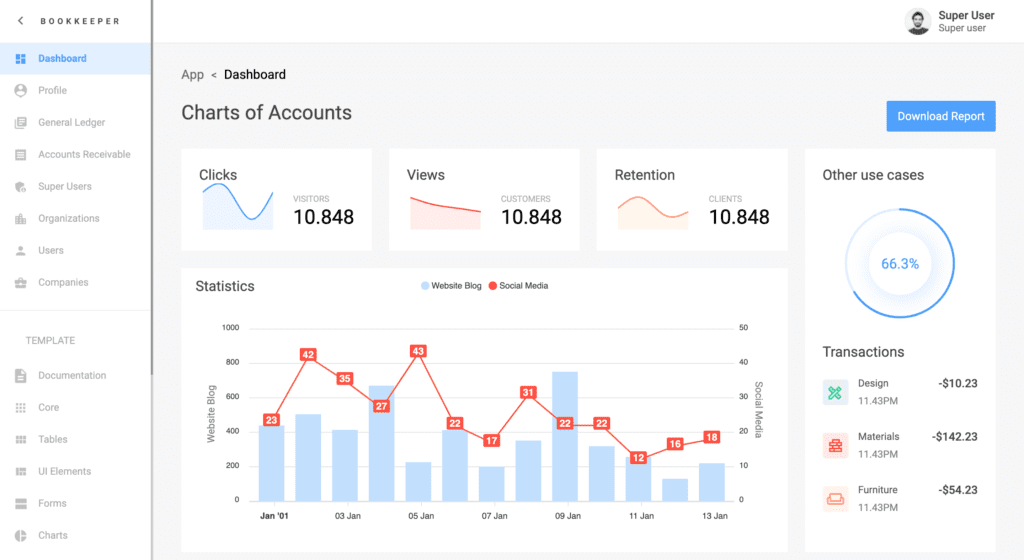 And last, but not least. An accounting template. Probably the most unique and fascinating template we have ever made. This is a complete ready-to-use solution for a bookkeeping application. It has registration, authentification, account creation/deletion/management, and many more. Check out all the pages and components in the demo.
You might also like these articles: