We released the full version of the Flatlogic One Bootstrap template.
This Bootstrap 4 admin template has 56 components including charts, buttons, alerts, etc.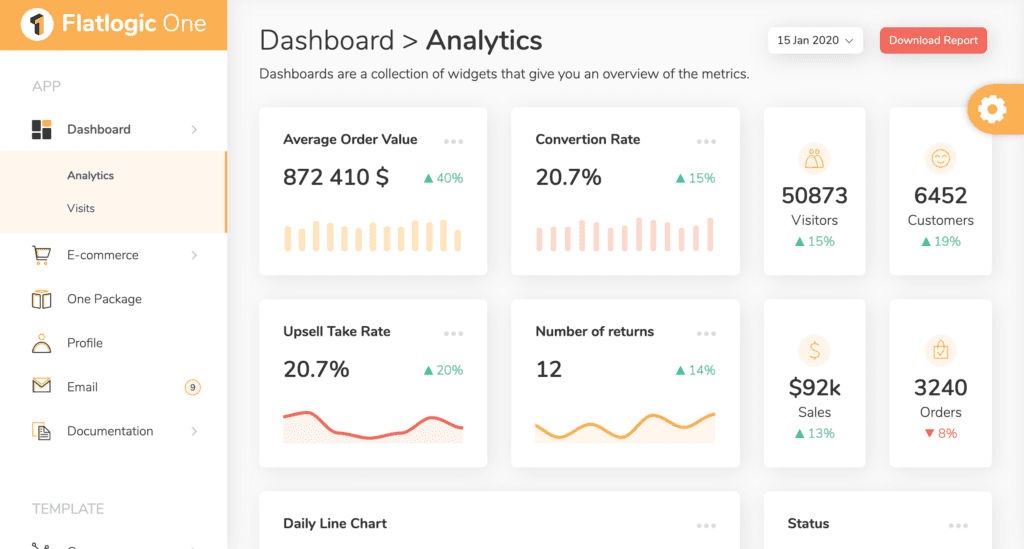 We live in a dynamic world when people are trying to automate everything around them. What concerns doing business, more and more people are moving towards electronic data storage as opposed to paper-based items. It's no secret that the advantages of electronic data storage are impressive. Let's run down through the list:

– consistency (once you enter something in the electronic system, this element is stored constantly, and you know where to find it later);
– security (to keep digital files safe from getting lost, you can make a backup version for them)
– visibility (all data is gathered in the same place, it's convenient, no need to keep everything in your head);
– functionality (storing big volumes of data digitally, you can not only keep them in one place but also operate them as you wish, for instance, combine elements, categorize them, assign to different users);
– versatility (using electronic data storage enables you to provide access to it your colleagues so that they can easily skip, scan, and retrieve the information, for instance, when there is a necessity to review the data before important negotiations asap).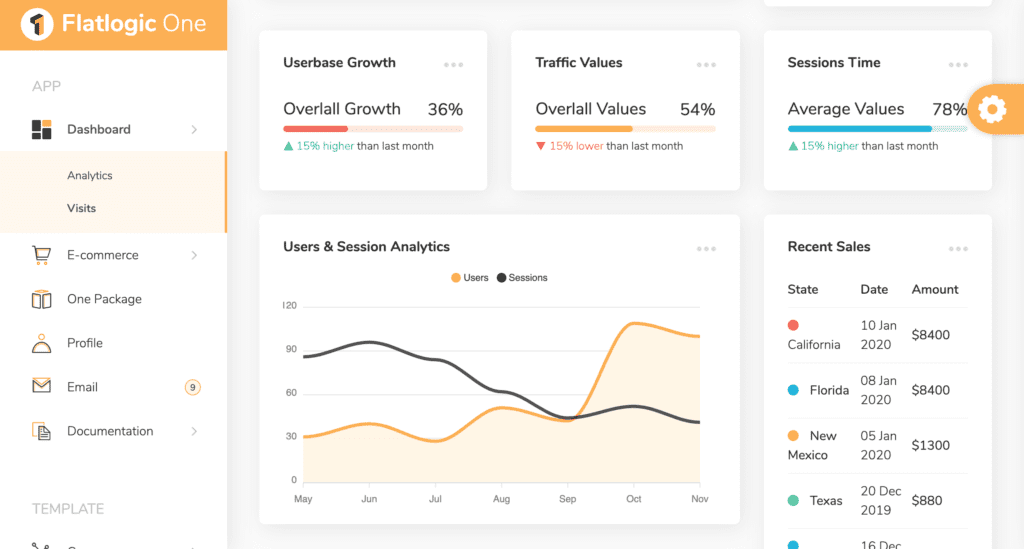 When we, at Flatlogic, develop new products, we always keep in mind the needs of our customers. We think ahead and try to anticipate how our clients will use this dashboard, which business goals they pursue. It's obvious that a good admin template is not just a nice application; it should be something more – functional, and responsive.
Flatlogic One Bootstrap template is an example of such a product. On the sidebar, the user will find useful sections, such as e-commerce, email, profile. The informative dashboard will show analytic data based on the activity, and the number of visits. Our team of designers and front-end developers cannot leave you without beautiful charts, notifications, icons, Flatlogic typography, and data tables. What is more, we included Google and Vector maps, and a number of extra features, such as an invoice, a calendar, a gallery, the timeline, the search results. Together with the template, we also provide structured documentation and the license of single and extended types.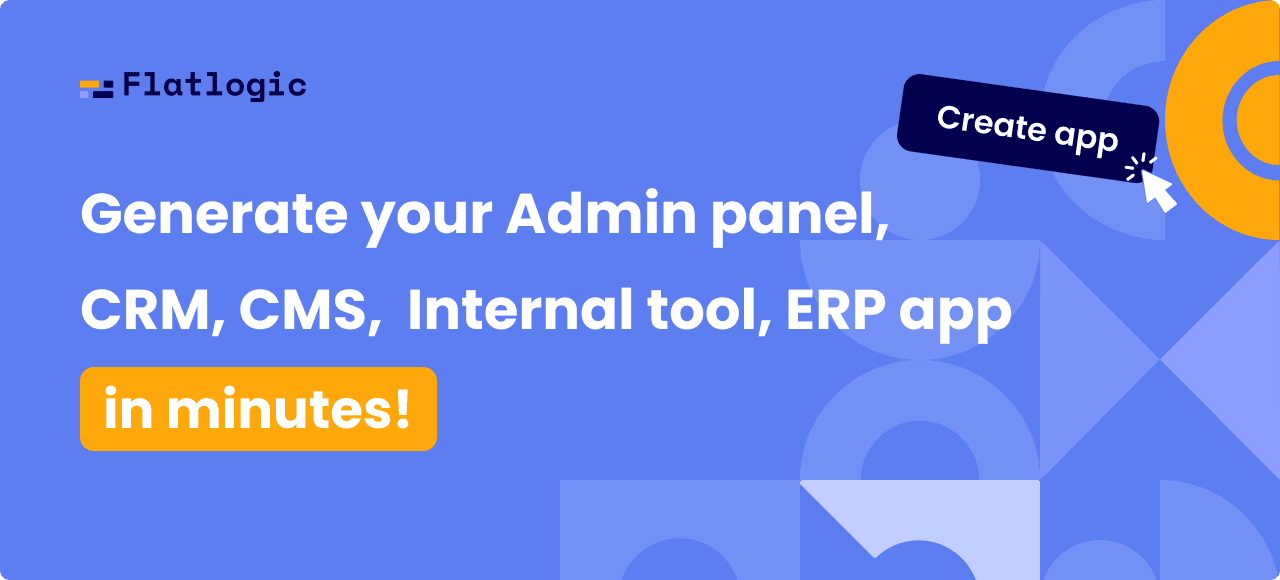 You might also like these articles: