React Native Starter
Mobile Application Template built with React Native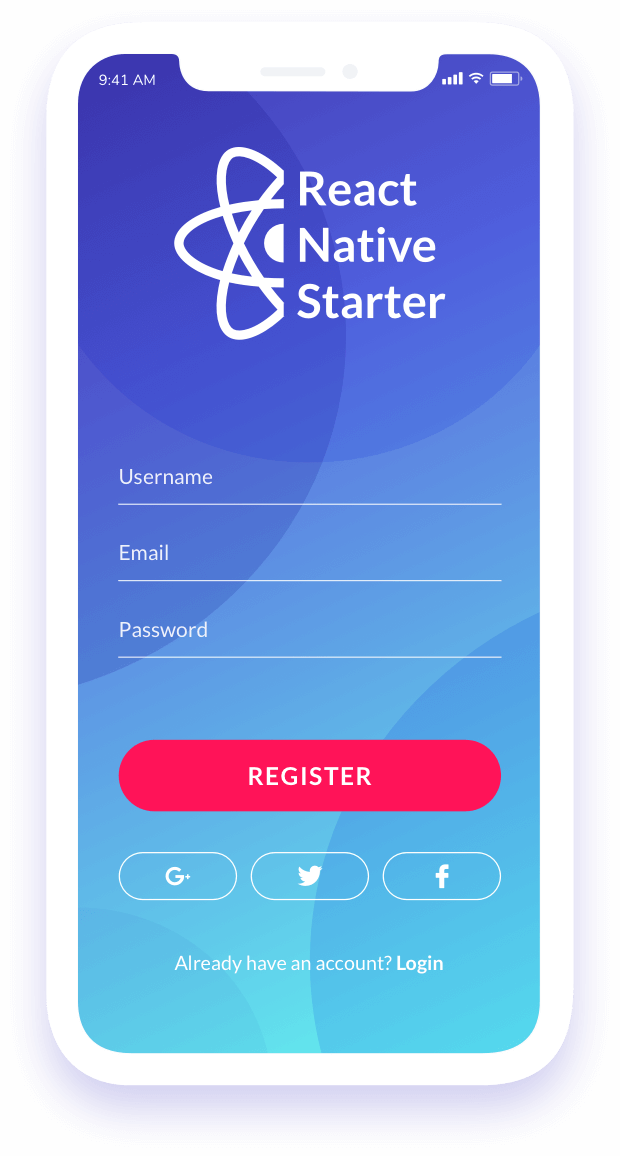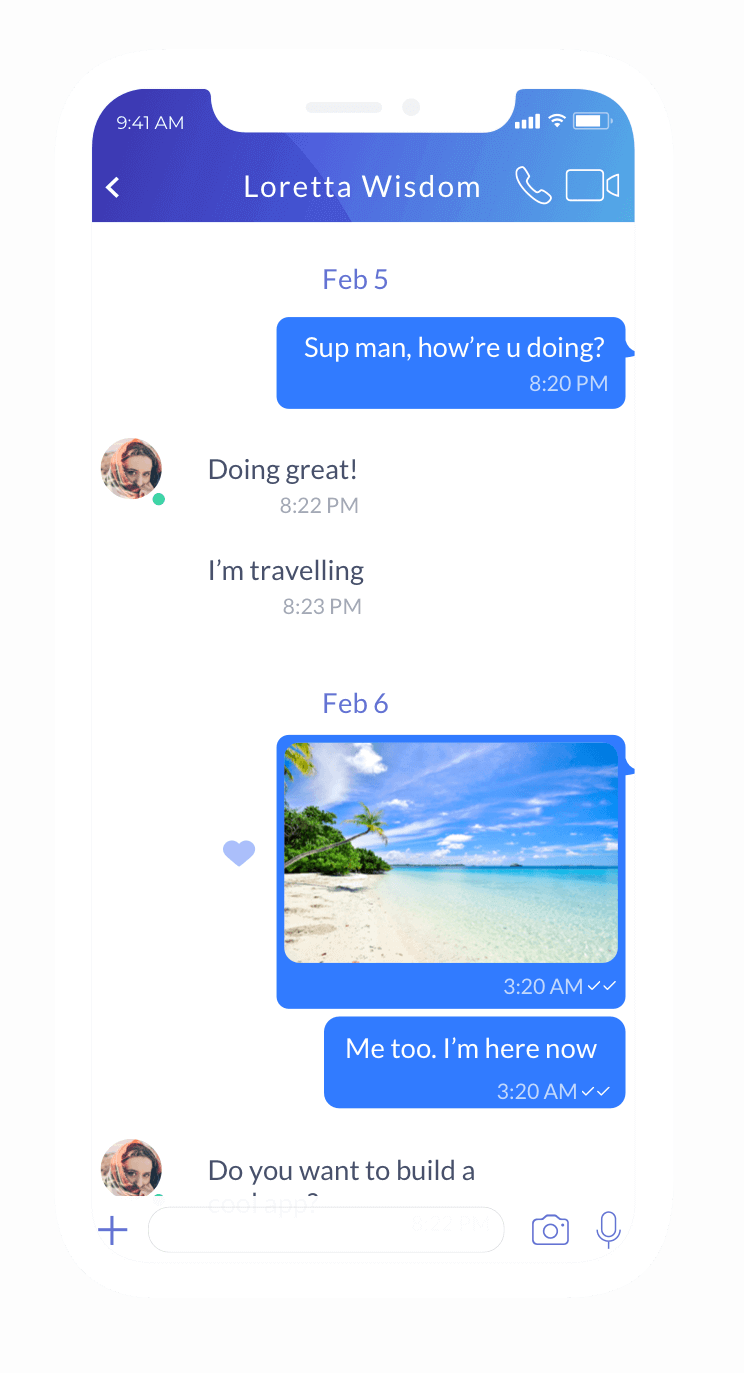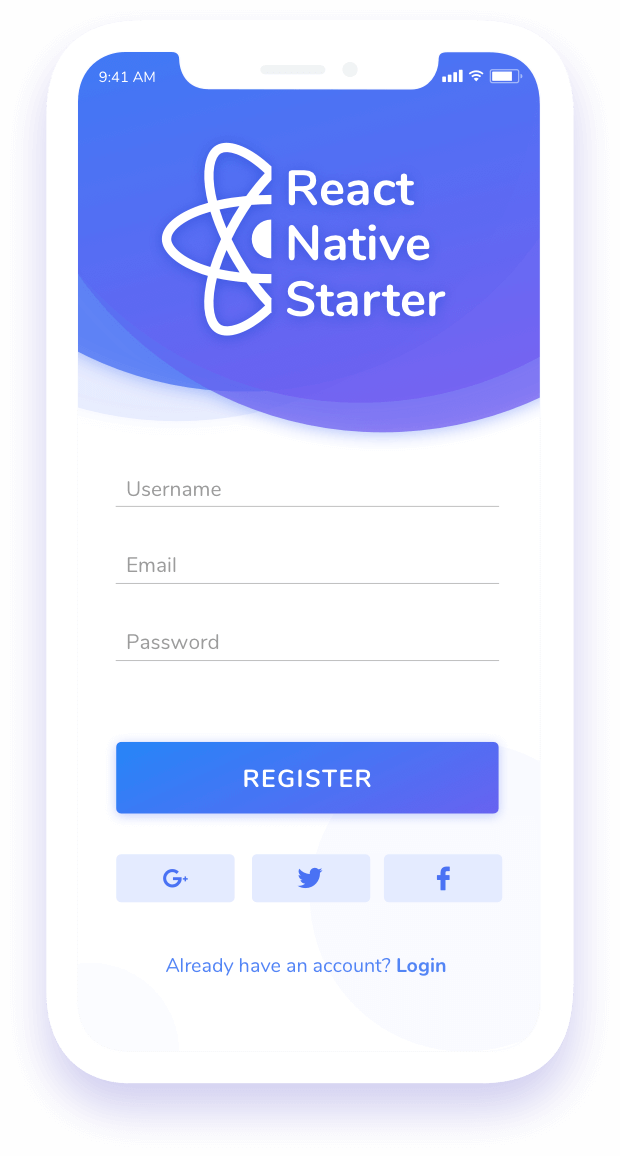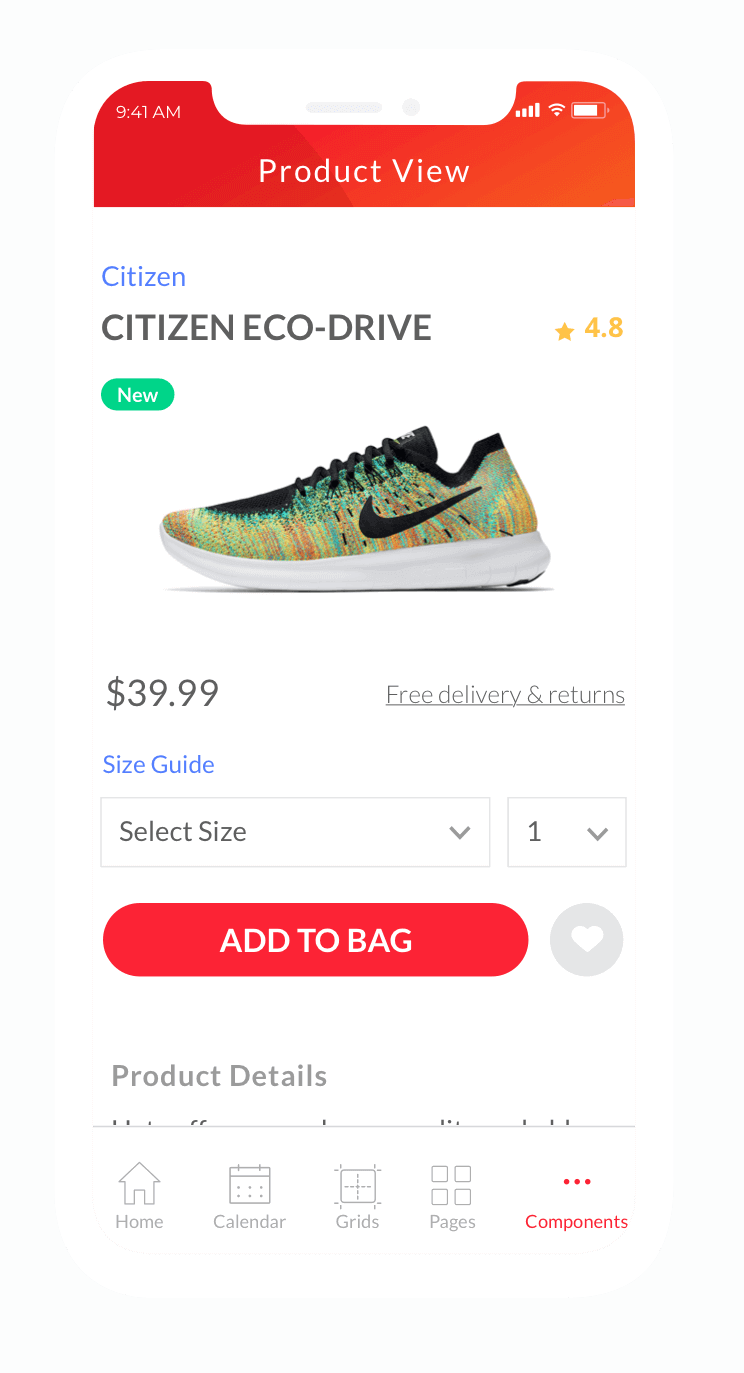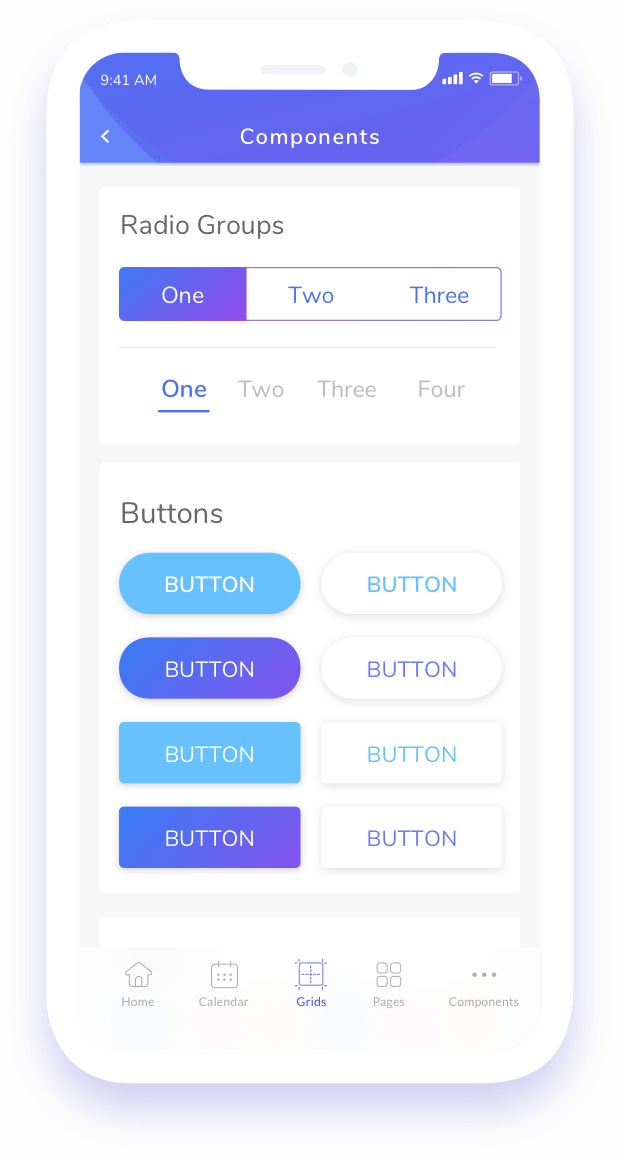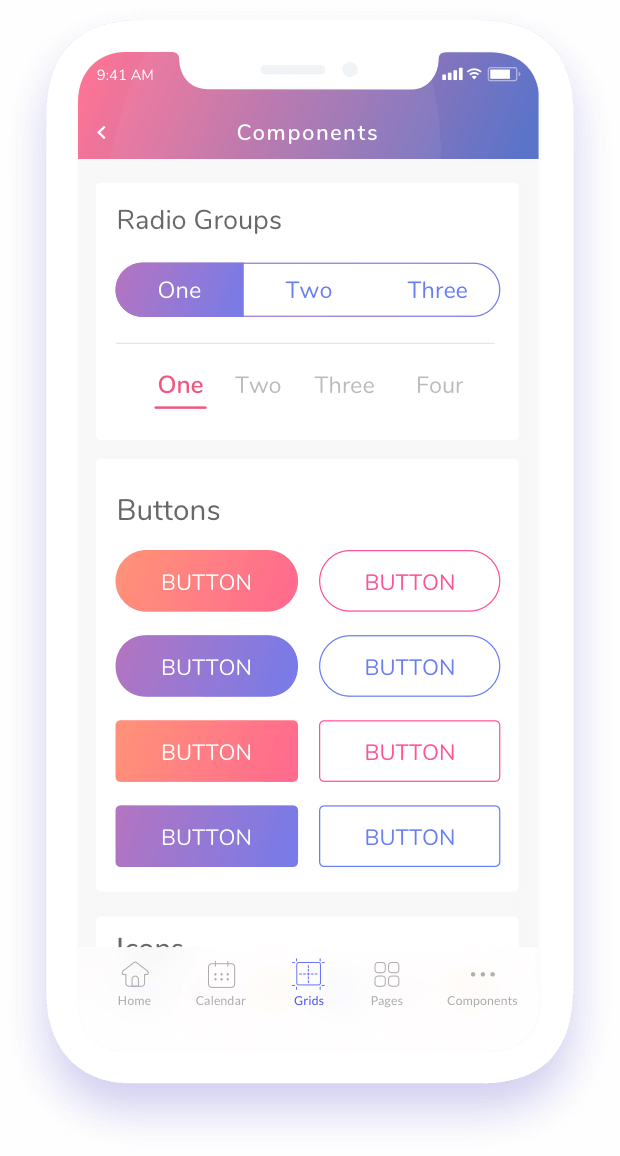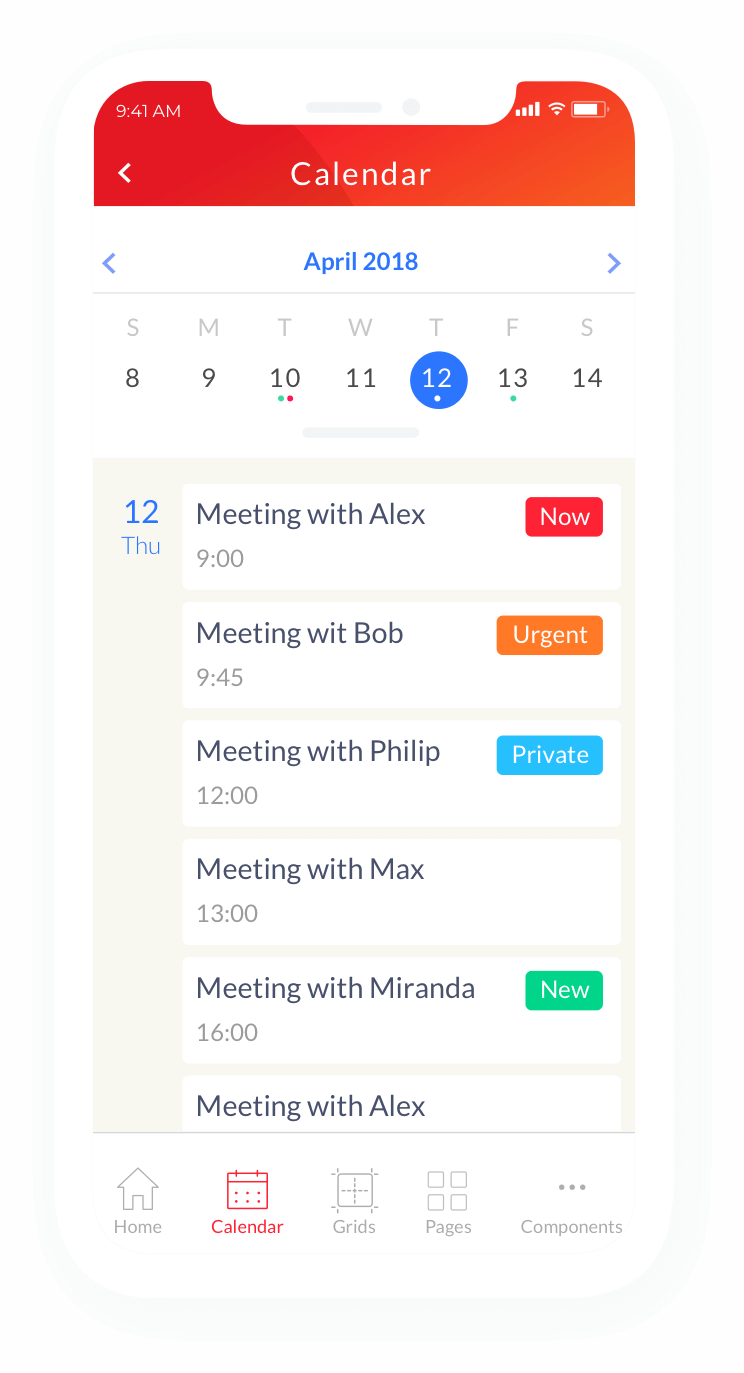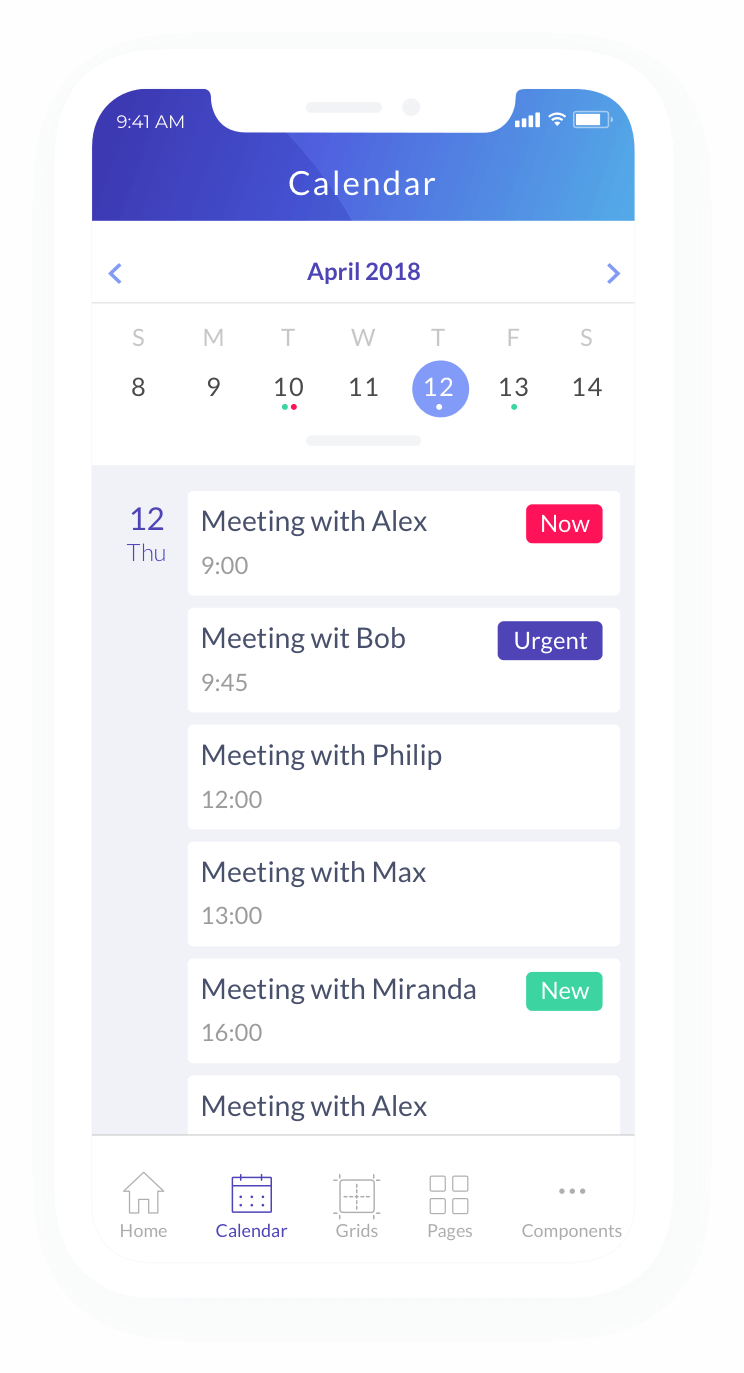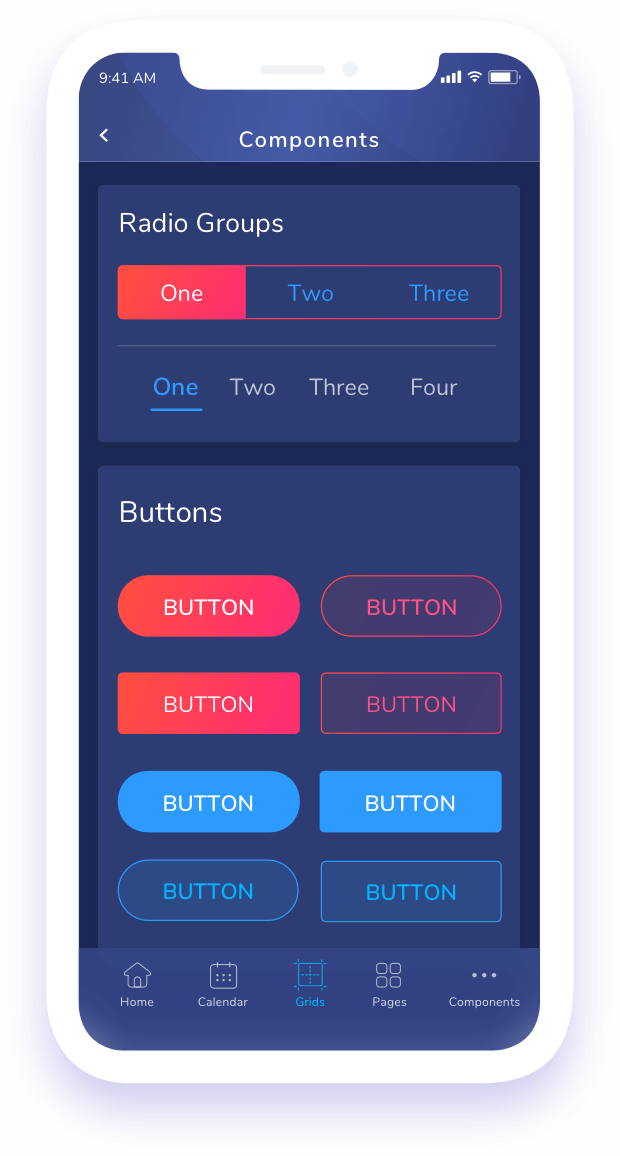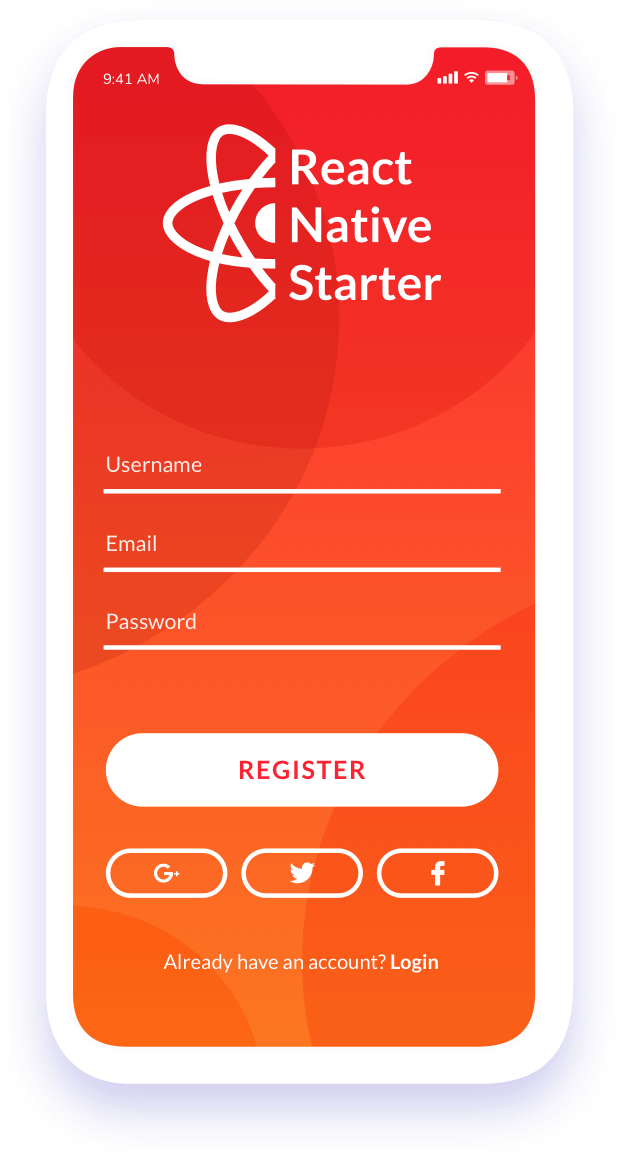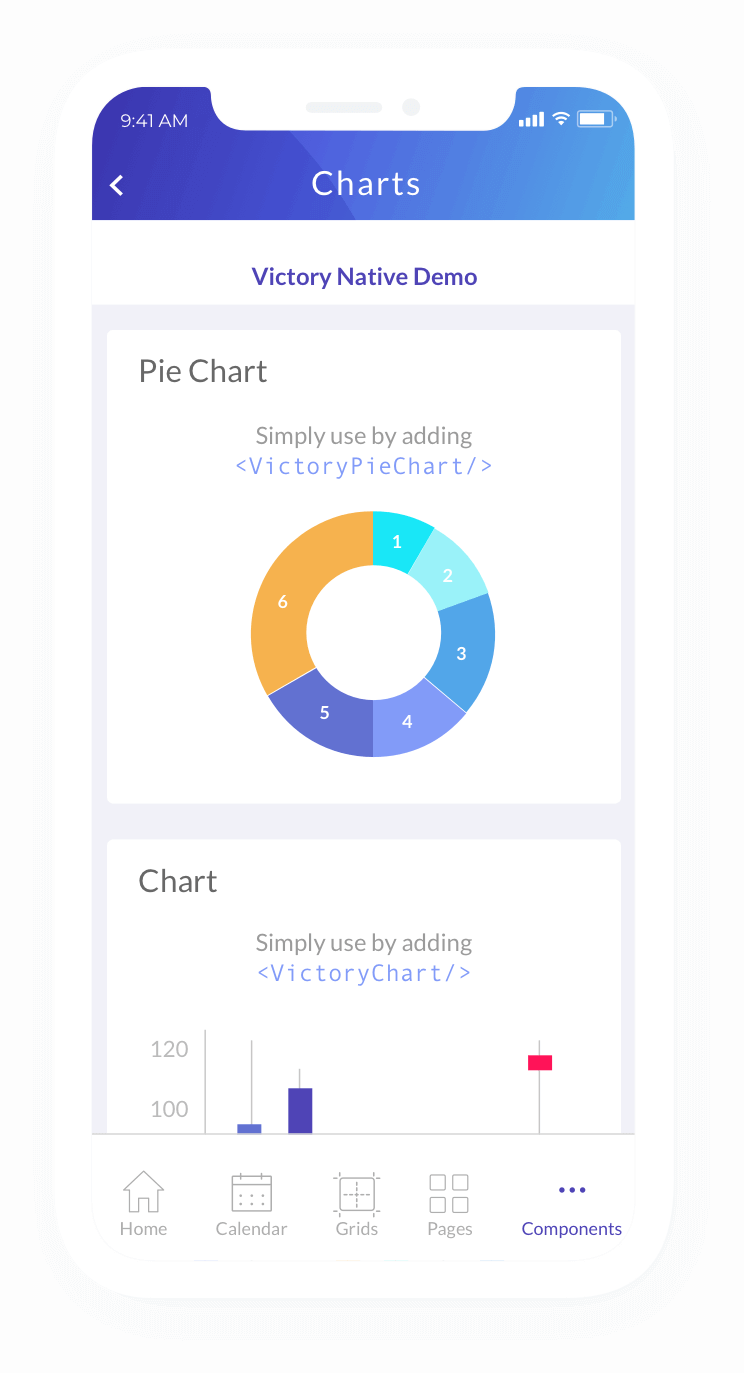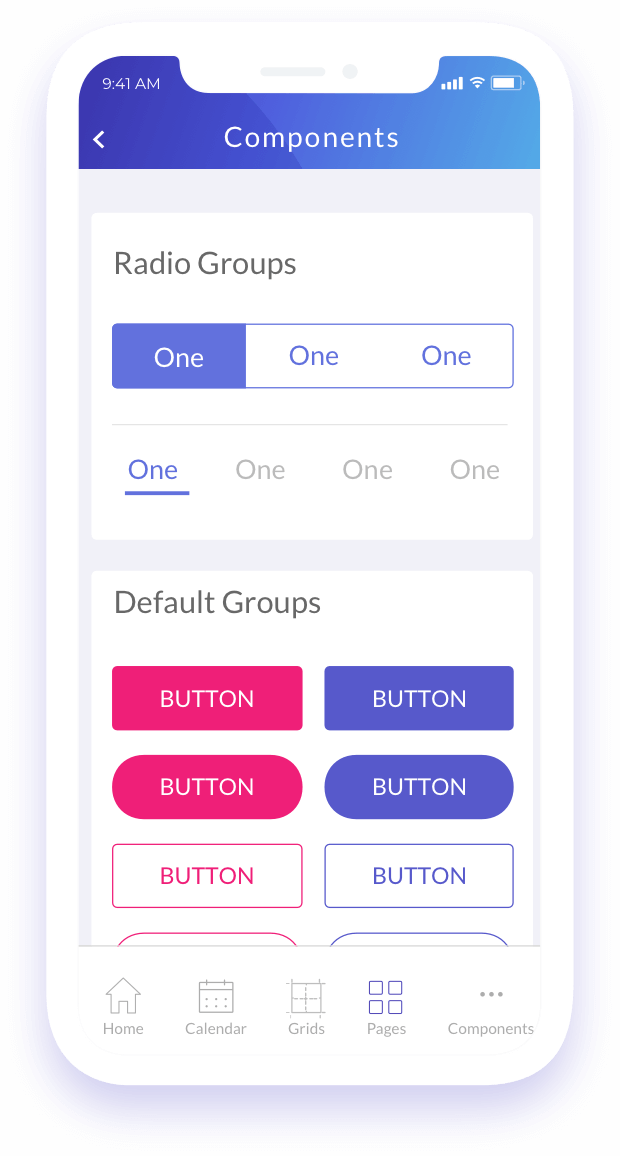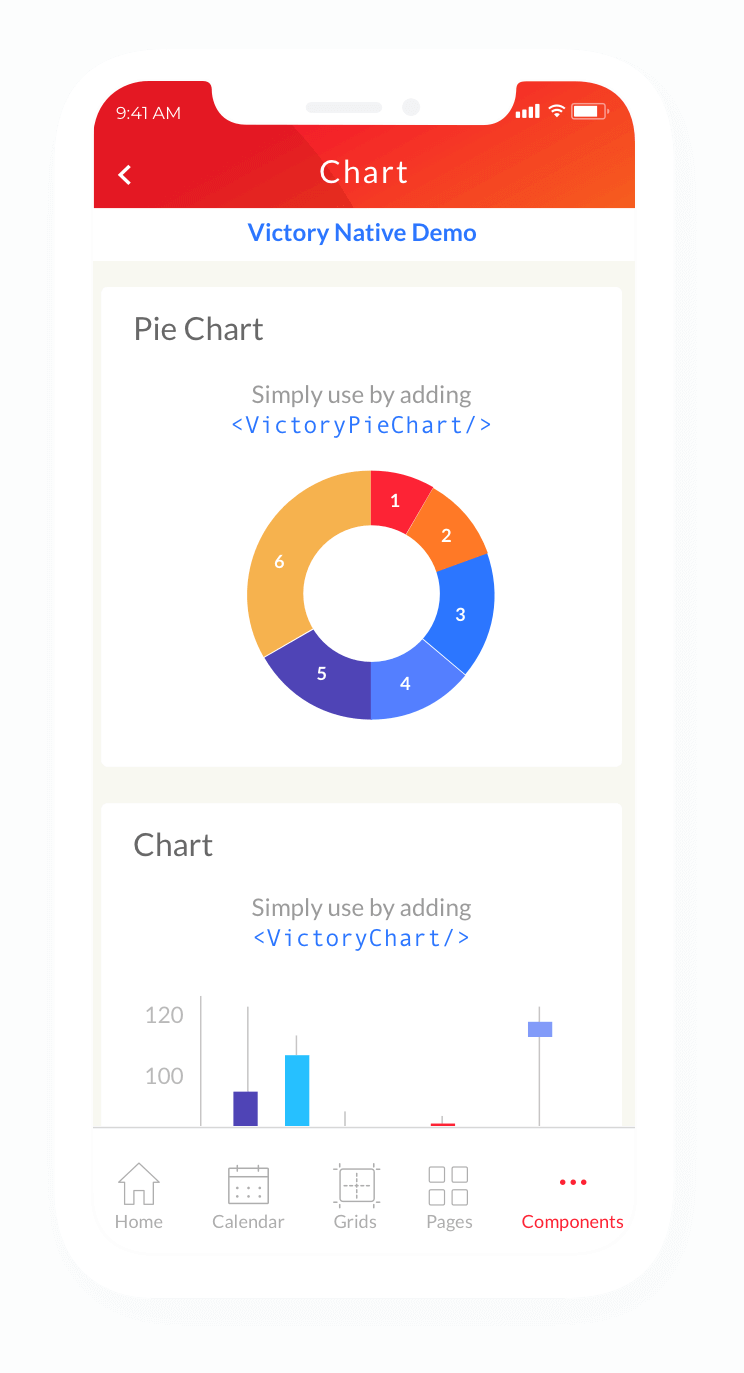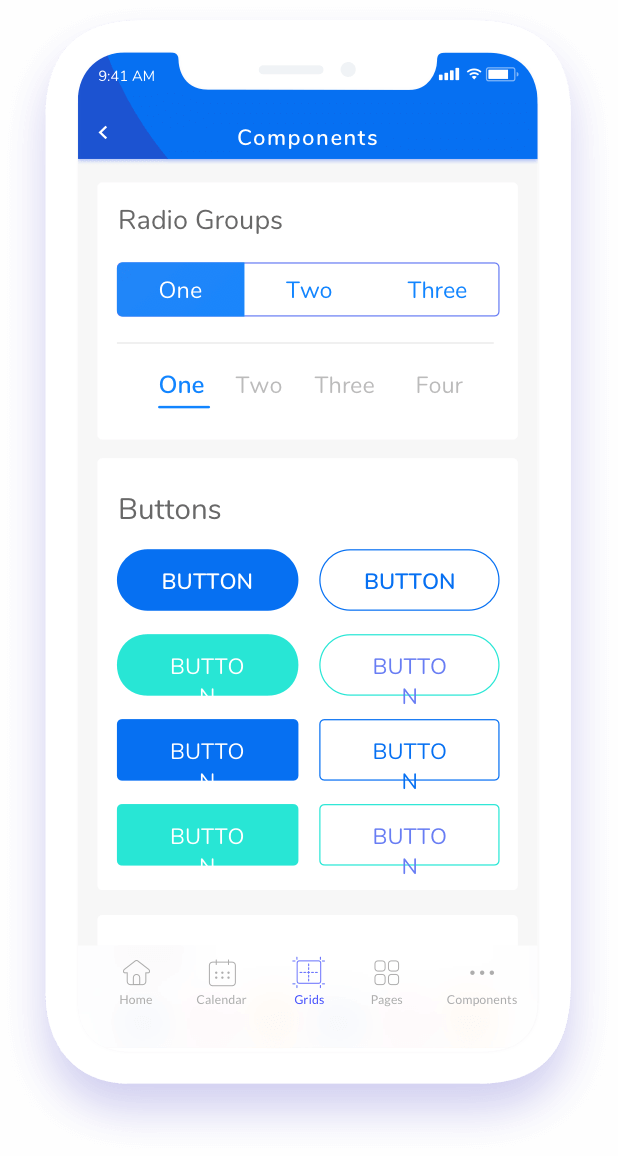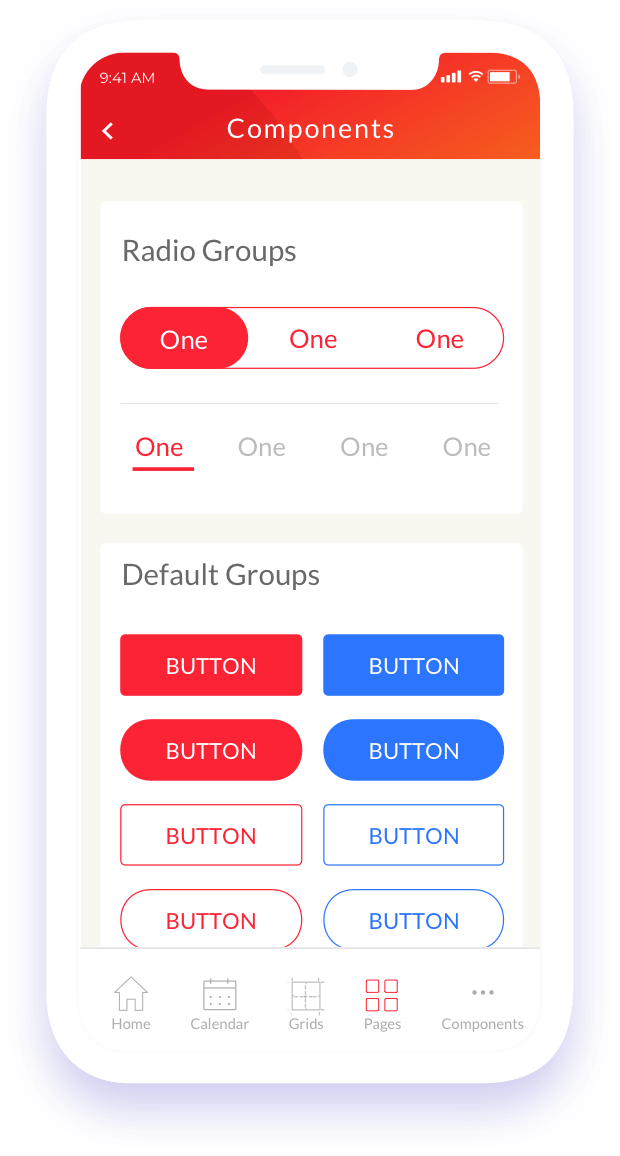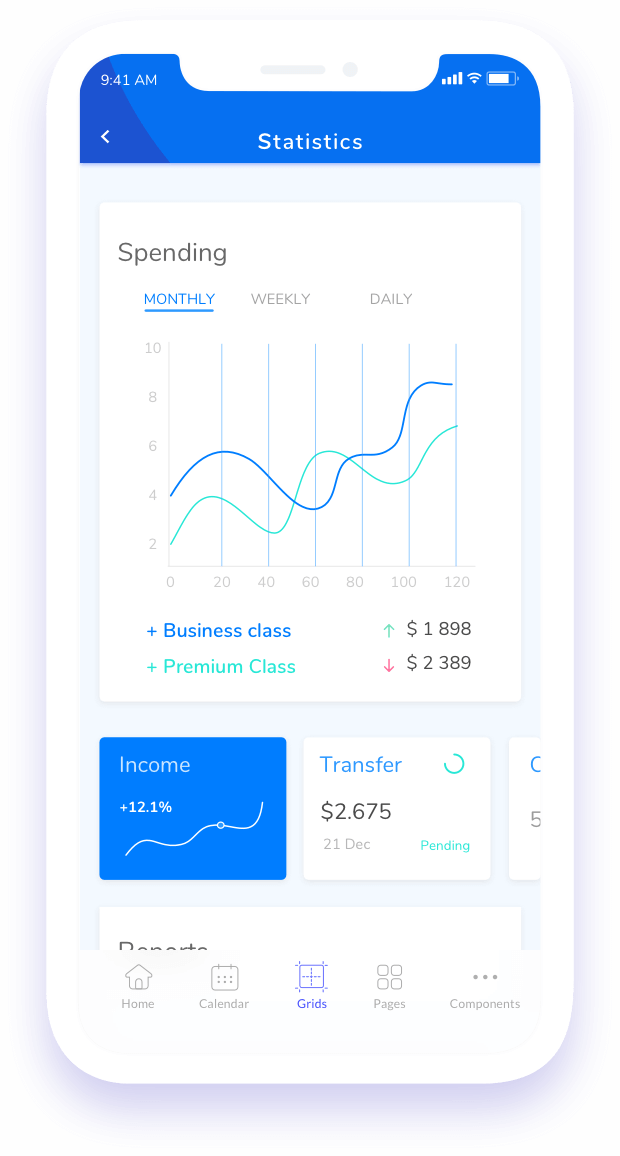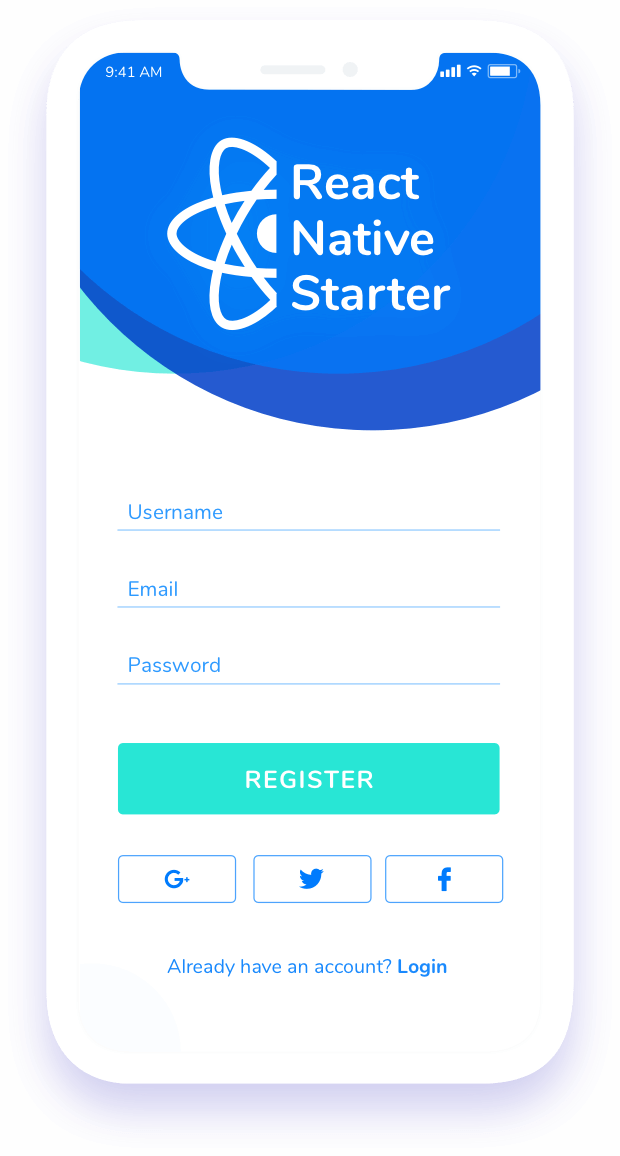 Changelog
[4.2.1]
[4.2.0]
Updated React Native to 0.71.10
Update core React Native libs
Update dependencies
[4.1.0]
Updated React Native to 0.64.1
Update core React Native libs
Fixed
Assets appearance on IOS.
Pods/Grandle installing.
[4.0.0]
New Features
Bottom Navigation component
Avatar component
Bottom Group component
Button component
Card component
Calendar component
Drawer component
Checkbox component
Icon component
Input component
Layout component
List component
Menu component
Modal component
Overflow Menu component
Popover component
Range Calendar component
Select component
Tab View component
Spinner component
Toggle component
Text component
Top Navigation component
Tooltip component
Badges component
Implement Blog
### Updated - Update core React Native libs
[3.3.0]
Updated React-Native version
[3.2.0]
Added Blog page, and single post view, connected to wp rest API
[3.1.0]
Added dynamic color variable for the drawer, updated themes.
[3.0.0]
Added brand new Drawer navigation, updated react-navigation.
[2.2.0]
Added new modern charts, updated libraries, updated legacy lifecycle methods.
[2.1.1]
General project and dependencies QA
[2.1.0]
Bug fixes and libraries update.
[2.0.0]
It's a huge update that doesn't have a backward compability with the 1.x version because we totally rebuilt the RNS from the ground.
New Features
Removed Expo and transitioned to native projects, because of lots of restrictions that expo adds to your projects.
Added Plop generator for easy deveopment.
Added support for unit testing with Jest and Enzyme.
Added support for e2e testing with Detox.
New modular architecture that will help you speed up the applications development.
Lots of performance improvements in comparison with v1.0.0
Removed eslint styling rules in favour of prettier.
Added new documentation at https://docs.reactnativestarter.com/
CI/CD compatibale project
Lots of new fixes and improvements
[1.1.0]
Fixed
Updated
Updated React Navigation to version 3.0.0
Updated all the libraries to latest versions
Added Prettier
Licence
Personal
$69
Plan includes:
16 unique pages

Sketch

files included

Multiple

color schemes

3 Months of Free Updates

Full support via forum/email

Non-commercial use only
Developer
$499
Plan includes all Personal License features plus:
Commercial use

Integration Assistance

Premium

Life-time support

6 Months Free Updates

Sketch Premium Themes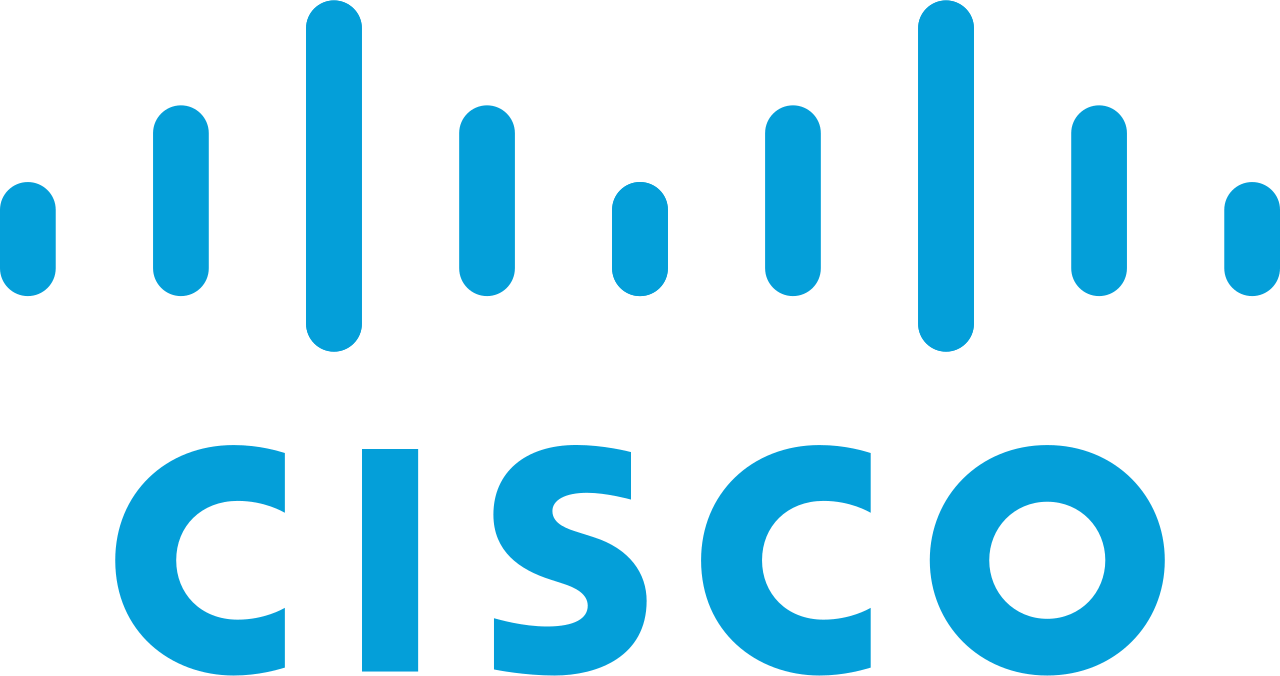 ×