Today, we are proud to announce the launch of our annual research studying the way web apps are started. Last year, we conducted the same research and it received considerable attention and numerous feedback. This year's research is going to show the dynamics of the industry and changes in patterns of web app development.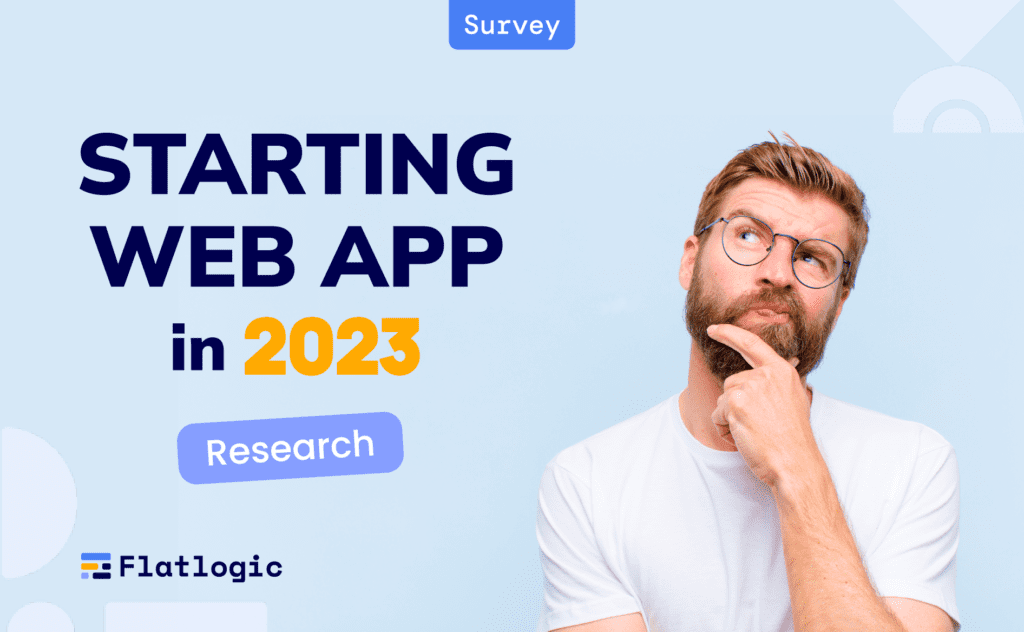 By participating in our anonymous survey you will be contributing valuable insights to our understanding of the patterns, platforms, and technologies used to start web applications in 2023. This research will benefit both developers and the ecosystem as a whole.
We are aiming to gain a comprehensive understanding of "how web apps are started" regardless of the job titles of those who initiate web app projects. This way, we can capture both no-code/low-code and classical approaches. By participating in our survey, you will help us identify patterns, preferences, and technology shifts, ultimately making the web app development process more efficient and innovative.
At the end of our research, the results will be publicly available and open-source. As a thank you for your valuable input and for joining us in our mission to advance the web app development community, all participants will receive a 50% discount on all Flatlogic products.
We encourage everyone to take part in our survey and help us make the web app development process more efficient and innovative.
To take part in the survey, please click the link below: GO TO FORM.
Thank you for your continued support!