We have updated Light Blue HTML5! As some readers probably know the frequency of updates is one of the most important criteria of admin template evaluation. We have lots of list of templates in our blog, including top bootstrap templates, top react templates, top jQuery-free admin templates, and we always check how often admin templates there are updated.
So we understand how important to follow all frameworks, libraries, and dependencies updates.
More Info
Demo

In this Light Blue HTML5 update, we moved from gulp/bower to yarn/npm. And also we made huge design changes. Now, this product looks modern and clean, and we have a new color scheme.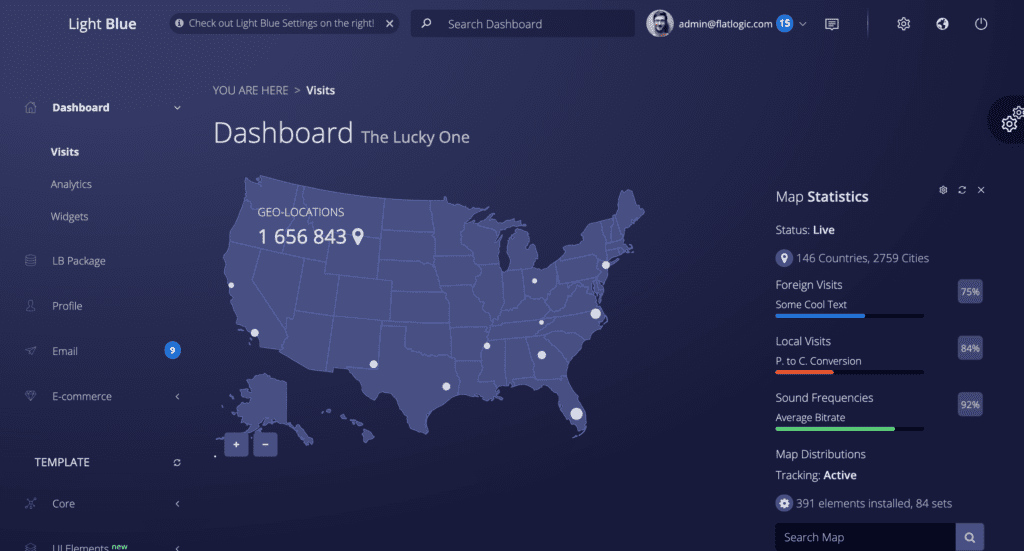 This admin template is built with Twitter Bootstrap 4, it has loads of ready-to-use components so you can have the exact admin panel that meets your specific needs. That is why the admin dashboard is great if you have one the major part of the work is has been done for you. You can use this as your advantage and can put more time and effort to make your web app unique in the terms of UI/UX design that is perfect for your users.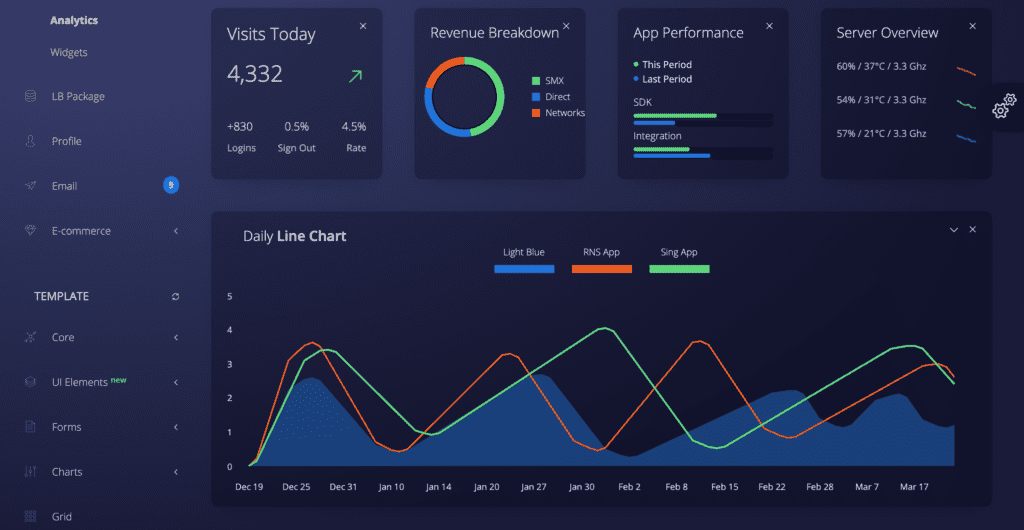 Make sure you have read the documentation before the installation so you would have the proper environment and simply download and start working on your project. You will need to have some programming skills to work with any admin dashboard template, and with Light Blue in particular. But as long as you stick with documentation you don't need to be an absolute expert on the matter.

This template has cross-browser adaptability and is fully responsive. Light Blue looks great even on retina screens, it has a pixel-perfect design. It is flexible and lightweight, thanks to its structure it is very easy to use. The template goes with three gorgeous colors presets.
You might also like these articles: