We're excited to announce our new pricing plan! Pricing changes are always tough but we do believe that this new structure will be more aligned with how people use our products—and that it's more sustainable long term for us as well. We want to continue building great products that help people grow their businesses while being fair to everyone involved.
The plan consists of 3 tiers and starts from $39/month. Additionally, now you can subscribe to the entire Flatlogic Platform and generate as many apps as you want on any stacks.
What's included in the new pricing plan?
We have introduced a new model which we think will be more valuable for our customers. The main options now are that you can subscribe to the whole platform with unlimited access to all Flatlogic tool features. We also have now the option to pay for the platform monthly or yearly.
How much does it cost and how the pricing works?
The new pricing plan starts at $39/month or $299/year for the one app in one stack. Commercial use is allowed and hosting for this app is also included. The plan is bests suited for those who like to work on one stack and don't need to create many projects.
The second option is the subscription for the entire platform now costs $299/month and $2990/year. During the subscription on that plan, you can generate and download the source code of any number of applications on any stacks. Hosting is also free for you. This plan best suits agencies, freelancers, and service companies that require creating many apps per year.
All new subscription tiers include:
Download source code;
Free hosting included;
Commercial use of generated source code;
Custom domain;
Community forum support.
The enterprise plan stays the same. We are charging a custom price for custom features. This plan includes a dedicated engineer and supports managers, we also help to define that DB schema.
Benefits
Based on our internal research using the Flatlogic Platform you can save up to $12500 while starting a web app.
The resulting out-of-the-box application has the following features:
Configured and ready to use authorization and authentication;
Fully ready-to-use application with front-end, back-end parts, and database;
Each app comes with a docker container for quick deployment to any hosting platform;
The application is fully adaptive across all screen sizes;
For every entity created with the generator, the tool automatically creates an API documented with Swagger;
Ready-made components for the full-stack app. Buttons, tables, forms, and general layout come out of the box;
The app will also contain some basic searching, filtering, and validation;
The build/compilation process is already set up and works without problems;
Image storage implemented;
All back-end and front-end logic is generated automatically according to the previously created database schema.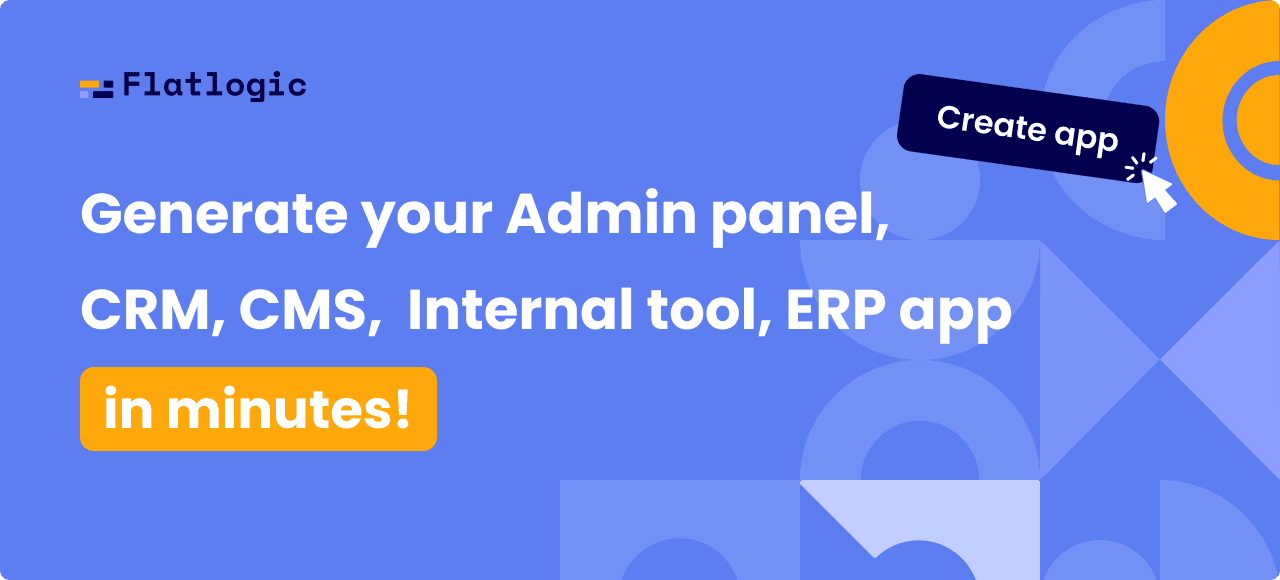 How to Subscribe?
Just head over to our main page/pricing page and click on the "Create web application"/"Subscribe" button. You'll be prompted to create an application and then choose a subscription plan. Once your payment is processed, you'll be able to access all of the features included in your plan.
If you have any questions about the new pricing plan, please contact us at [email protected].