We're excited to announce that we've been named a top web development company by Clutch! Assessed on client ratings, market presence, and previous experience, we couldn't be prouder to be ranked among the best!
The leading platform for B2B ratings and reviews, Clutch analysts conduct client interviews in order to gather detailed information on vendors across hundreds of industries. Using this information, they're able to compile lists of top-performing agencies from around the world. With an average rating of 4.7 out of 5 stars, you can find us listed on Clutch's directory page.
"We are happy to be listed among Clutch Leaders since it is a very professional and high appreciated award, which means that we need to keep our current high standards and deliver great products to our clients."

– Philip Daineka, CEO of Flatlogic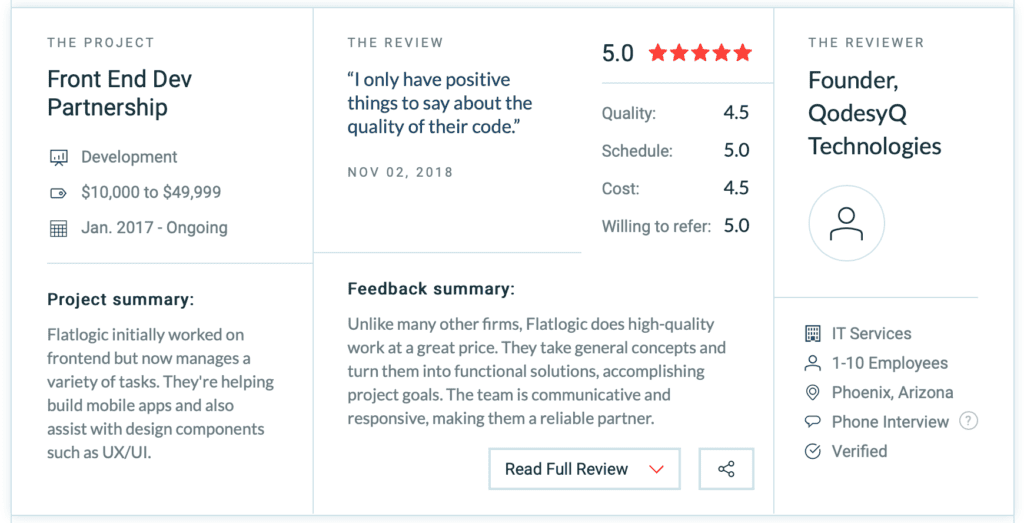 We're thankful for our clients who have taken the time to leave a review and provide us with such valuable feedback. Our team knows what needs to be done for your business to be successful, and we'll get it done right. Our reliability and dedication is what makes us a stand out, and what has helped us become one of the best agencies in the region.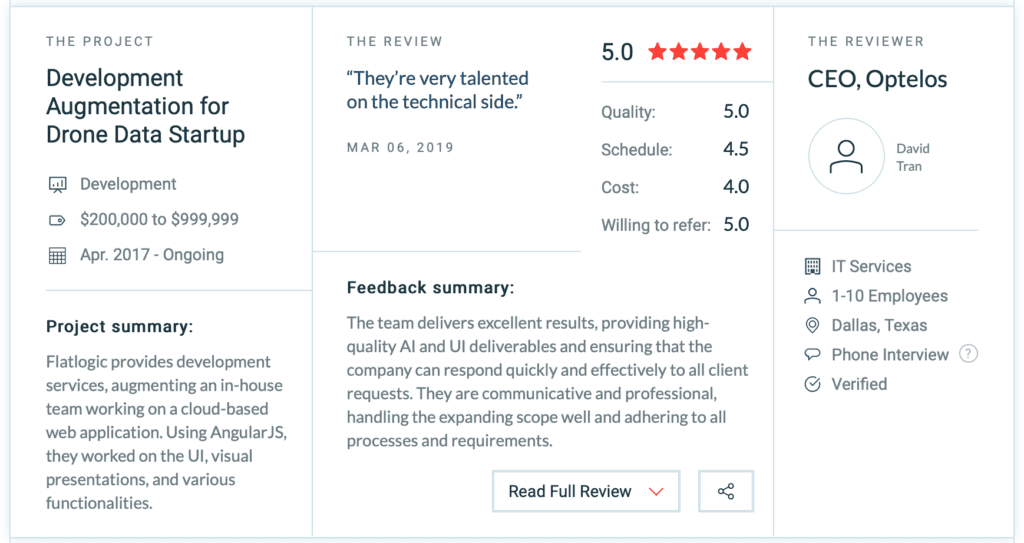 To see just how good our work is, you can check out our portfolio on the Visual Objects list of web developers in React. Your visual guide to choosing a service provider, Visual Objects displays past projects from top creative agencies, making it easy to compare the quality of our work to others.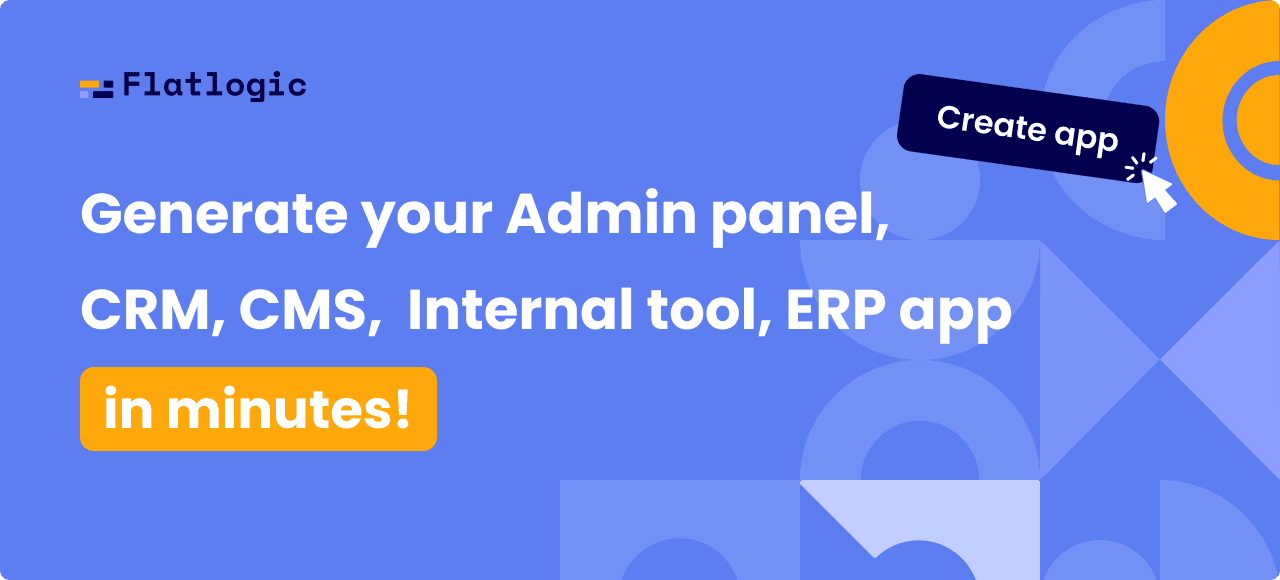 Learn more about Belarus development firms on The Manifest, where one of our CMS development projects has been highlighted. Despite working on a tight schedule, we worked closely with our partners to develop a top-notch solution. Want to discuss a potential partnership? We're always ready to help. Contact us here, and we'll get back to you as soon as possible.
Read our recent articles: