As a software developer, product marketing can be a challenge. Software product marketing is quite different from product marketing. With technological advancements and changing consumer needs, the way we market our products is constantly evolving.
With physical products, an item is created then passed on to the marketing team, which then passes it on to the sales team. With software product marketing, the actual product is more complex.
The problem lies in the disconnect between sales, marketing, and product teams. The creator may have a great product but not know what to do with it. Or the sales and marketing teams may have some great ideas but not know exactly what they are working with.
In this article, we will explore the best ways to bring your teams together as part of a successful software product marketing process. These include: knowing your product, finding your competitors, creating your marketing strategy, and measuring your success.
Know your product inside out
As the creator of your software product, you will know its features better than anyone else. But looking at it as your project is not the same as seeing it as a marketable product. You need to know its marketable features and user benefits, as well as any weaknesses to work on later down the line.
Sales enablement
It's not only you who needs to be an expert. Anyone working with your software must know it inside out too. For example, if a marketing team is promoting a manufacturing proposal sample as a free software product, what do they need to know about it?
Key features: How would it be useful for customers? What is it used for? Is it user-friendly?
Hidden costs: If you are marketing something as free to customers, they won't want to find hidden costs later on.
How it relates to the rest of the company: How does this free product lead to paid-for products later? What will make the customer choose to pay for items in the future?
Sales enablement ensures that you can show the value of your software product to potential buyers. Your marketing team needs in-depth information for successful software product marketing. They need to know your software product's functions, features, strengths, and unique selling points (USP).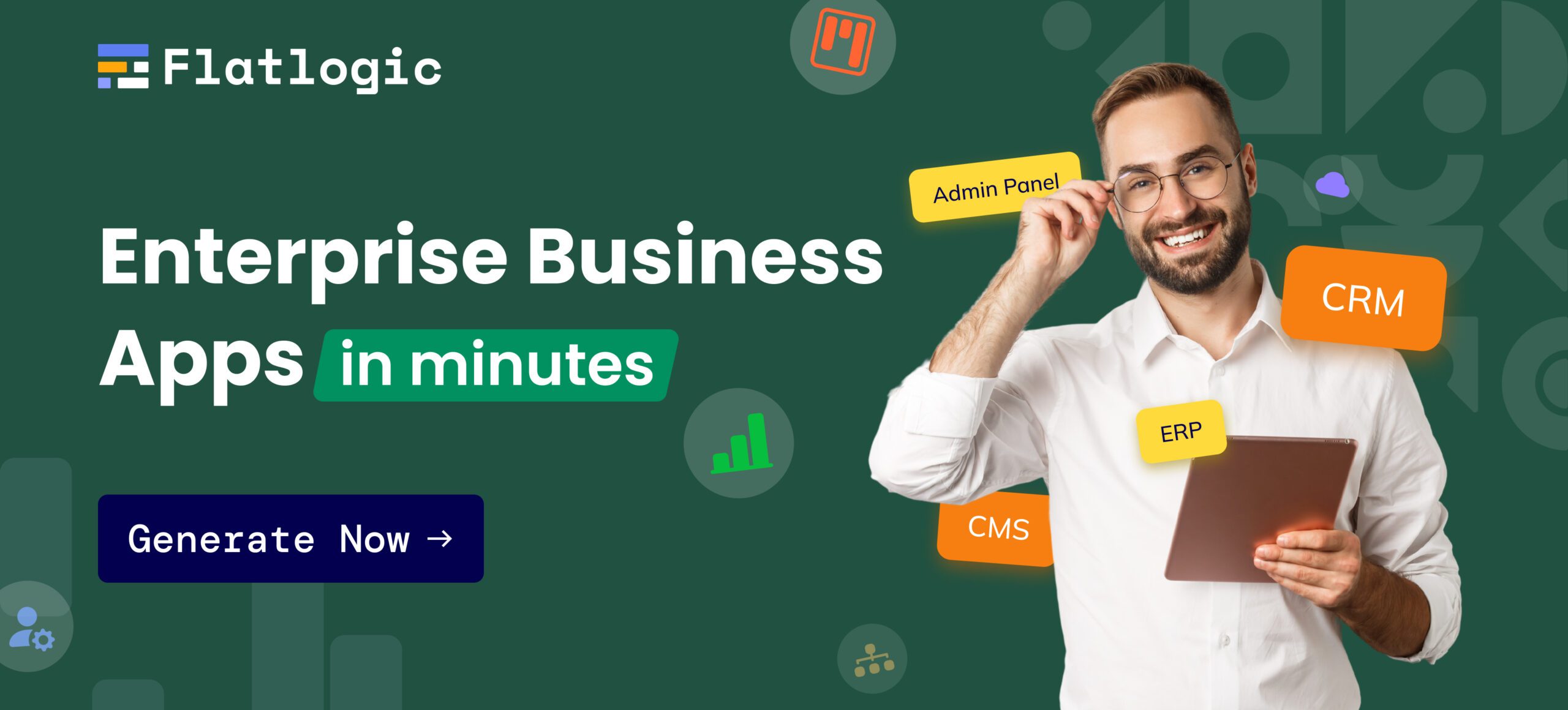 Free to use image sourced from Pexels
Get to know your target audience
Before you begin any software product marketing, you need to know exactly who your target audience is. Market research is the best option to find this out. This can be quantitative research, collecting data, and analyzing numbers. It can also be qualitative research, observing and asking questions to find more in-depth information.
Market research
Your first port of call should be existing customers, as they are already familiar with your brand and products. You can then use this information to widen your research area.
These are some types of market research you may find useful:
Sales analytics: Looking back at past sales will give you your target audience from similar software products sold in the past. This will be useful when looking at how to market to your current target audience.
Keyword searches: Keywords relating to your product will give you an idea of what your potential customers are currently looking for.
Competitor analysis: Taking a look at your competitors' customer base is essential to your market research. They are your competitors either because your products or your target audience are similar, so you can learn a lot from them.
Focus groups: This is where a group of people discuss a product before it is launched. These are especially useful as you are not only getting feedback, you can listen to a whole discussion about your product. This usually brings up points you may not have thought of.
Customer surveys: You could ask current customers to fill out surveys for feedback on current products and find out what they want (or expect) from your company in the future. You can also show them images or videos of new products and ask for opinions.
Free samples: These can be sent out in return for feedback on your product and how you are marketing it. You can ask for opinions on anything from how user-friendly it is to how it is presented.
Free to use image sourced from Pixabay
Your typical customer
The essential information you should know about your target audience includes the average age, gender, job sectors, income levels, and location. You should also look into things like their education and interests. This will create a picture of your 'typical customer'.
Knowing who your typical customer is will guide decisions such as how to price your products. But one of the most important things you need to find out is where to find them. Your software product marketing strategy will focus on where to market your product, just as much as how.
A different type of consumer
Creating software products means that you are not always dealing with average customers. But you're not just selling to businesses either.
Interest in marketing to software developers is steadily rising. But marketing to developers can be difficult. They don't want to be sold with gimmicks or pushed into buying. They want to be clear about what they are buying and see exactly why it would be useful to them.
For example, when looking at a digital signature Canada may not be the first place you think of. But in Canada, 95% of documents and transactions can be verified electronically, according to Canadian electronic signature law. Giving this small piece of information to developers means that they may decide to try your electronic signature software.
Get to know your competitors
No idea is unique, so your products will always have competitors. But you can use this to your advantage. These competitors can give you the information you need for a successful software product marketing campaign.
The first thing you need to do is identify your main competitors. They will either be selling similar products to your company or will have a similar target audience. Most of the time, it's both.
Once you have found your competitors, you should do a SWOT analysis. This will help you to highlight your strengths and weaknesses.
Free to use image sourced from Pixabay
Create a vision statement
When you are ready for your software product to be seen by the world, it's time to create a vision statement. But before you start looking at software product marketing strategies you need to decide on your positioning within the market.
Positioning
What does your software product do? What problem is it solving?
Who is your software product for? Who is your target audience?
What makes your software product different from others on the market? What are its strengths? Does it have a unique selling point (USP)?
With all this in mind, it's not just about what your product does; it's also about why you created it. What is your vision for it? Vision statements can be used in pitches, adverts, and on promotional material, so they need to be straightforward and captivating.
Think about what you want people to be saying about your product. You can then create a message – your vision statement – that will become the vision of the company or your specific software product.
Message
Short, sharp, and to the point: This description isn't in-depth. It can be a short phrase or a couple of sentences.
Looking to the future: What do you hope to achieve with your software product?
Pitching your product: You should be focusing on the benefits, not the individual features.
Your tone: Does it match the tone of your company? Or for new software products, what tone do you want to create?
Famous vision statement examples
Microsoft: We strive to create local opportunity, growth, and impact in every country around the world.
Disney: To be one of the world's leading producers and providers of entertainment and information.
Tesla: To accelerate the world's transition to sustainable energy.
Free to use image sourced from Pexels
Create a pricing strategy
Before you create your software product marketing strategy, you need to think about pricing. How your product is priced will affect how you will market it.
Pricing a software product is a little different from pricing other products. There is no physical product to touch. But software product marketing usually excels when the product's features are successfully highlighted.
You can choose to charge for each product individually. But this isn't always the most effective way to price software products.
Subscription services are very popular with businesses and consumers. This is usually a monthly fee to use a company's products or have access to their software. Similarly, some companies offer a free software product with the option to upgrade to their monthly price plan.
For example, you can use a PandaDoc sponsorship contract template from the website for free. But to use other features customers must sign up for a monthly or annual plan.
When creating a pricing strategy these are three important things to look at:
Levels of pricing: Pricing levels mean you can market your software product to a wider audience. Think of how you will market different levels to consumers.
Value for money: Software product marketing needs to show consumers that the product is worth the price.
Competitive: Can your product be found somewhere else for cheaper? If so, why should consumers choose your software product over others?
Upgrades vs. updates
Your product should be updated and upgraded as needed. But this brings up the issue of whether you choose to charge customers for these additions.
Software product update: This is a 'software patch' that makes the current product better. It usually covers minor upgrades and sorts out small problems with the software.
Software product upgrade: This is a less frequent change to your software product that makes major additions and fixes. In some cases, it is essentially a whole new product.
For example, when you buy a game for a games console, you can set it to update automatically. These updates are completely free and usually just fix minor bugs in the game. But if you wanted to upgrade your game to the new edition, you would have to buy it.
These upgrades and updates can be used as material for software product marketing. Announcing minor updates after a product review shows consumers that you have their interests in mind and are keeping up with new technology. An upgrade of a popular product would be of interest to returning customers.
Develop a marketing strategy
According to a Statista survey (shown below), the most effective digital marketing techniques in 2020 were content marketing and automation. But before you start creating content, you need to create a complete software product marketing strategy.
This will be based on your sales goals, your target market, and your vision statement. Your vision statement will be at the center of your marketing strategy as this is your overall aspiration for your product.
Image sourced from statista.com
Planning your strategy
This is the basic outline for your software product marketing strategy:
Vision statement: Keep this in mind throughout the whole marketing process
Target audience: Equally as important as the vision statement
Objectives and KPIs: Set realistic targets with measurable KPIs
Marketing channels: This includes who will be working on each channel. Try automation where you can, as this gives you time to focus on other tasks
Creating content: This could be blog posts, social media posts, imagery, videos, landing pages, infographics, ebooks, etc
Timeline: Your strategy needs a set plan with specific timeframes and dates
Launch date: If you have a planned date use this to work backwards
Analytics: Decide how you are measuring your progress
Ongoing planning for marketing: Marketing doesn't stop once the product is launched; it is an ongoing process
Marketing channels
Many companies are looking to omnichannel marketing for success. Consumers are no longer sticking to one platform so you shouldn't either. The main channels you will be working with are your website, blogs, social media, and emails.
Your website may be the place to purchase your product. But how are you going to lead consumers to it? Organic views from Google searches will only get you so far, so driving traffic from your other marketing channels is key.
Whether it's your own blog or guest posts, interesting content will draw in potential consumers. Guest posting on blogs with a similar audience to yours is free and easy advertising for your software product. That said, avoid clickbait articles, and instead ensure you create information-based content. You can then subtly link back to your website and products.
There are so many social media channels nowadays that you need to pinpoint exactly where your target audience is. Don't just choose the most popular channels. Use your research to find out exactly where your customers are, and look at what kind of content your competitors are posting.
With social media taking over, email marketing often gets overlooked. But if your target audience is using email, you should be too. Look at email marketing automation software such as Evalance to streamline your software product marketing process.
Screenshot of Evalanche's dashboard
Measure your success
Before you launch your software product you need to decide how you will measure the success of your software product marketing campaign. If you created a marketing strategy you should already have an idea of your goals or objectives.
When creating measurable goals for your product you need to ask yourself three things:
Are they realistic?
Are they aspirational?
How will I measure them?
Realistic goals
Key Performance Indicators (KPIs) are realistic, measurable goals that support the overall vision of your product. Using KPIs will help your marketing team work together towards the same goal. They also allow you to see what is working and make adjustments when strategies are not working. An example of a KPI is: 'Increase customer satisfaction rates by 5%'.
Aspirational goals
If you are hitting your targets too easily you may want to rethink them. Goals are created to make sure your software product reaches its potential. It won't do this if they are not ambitious enough.
If you are struggling to create aspirational goals you may want to try using Objectives and Key Results (OKRs). With this, you create a clear goal that can be achieved using measurable key results.
For example – Objective: 'Increase click-throughs to website from social media'
Key Results:
Post twice a day on social media with links to the website
Write 2 guest posts including at least 1 link to the website
Create a blog post using keywords relating to the product
Keep track of your goals
The progress of goals and objectives must be constantly monitored to ensure they are on track. This may include looking at sales figures, new customers, lead-to-sales ratios, or clicks on your channels.
It's important to have transparency with data and analytics when working with a marketing team. This can be done using a template or dashboard for tracking KPIs or OKRs.
If you and your team can see what is working and what isn't, you can work together to tweak your strategy. It is also useful to keep data as research for future projects.
Free to use image sourced from Pixabay
Summing up
Now you have read our top seven tips, you are on track for a successful software product marketing campaign. Make sure you do your research before making any major decisions – in particular, you need to know your target audience and where to find them. Then once you have created your vision statement, you're ready to go.
If you are not quite at the marketing stage with your software product, check out our guide on the software development process.
About author
Yauhen Zaremba – Director of Demand Generation
Yauhen is the Director of Demand Generation at PandaDoc, an all-in-one document workflow platform to streamline, create, and use ready-made templates including this PandaDoc residential lease rental agreement. He's been a marketer for 10+ years, and for the last five years, he's been entirely focused on the electronic signature, proposal, and document management markets. Yauhen has experience speaking at niche conferences where he enjoys sharing his expertise with other curious marketers. And in his spare time, he is an avid fisherman and takes nearly 20 fishing trips every year.
Headshot: Image