We're happy to announce that users can now select Microsoft SQL Server 2019 when creating a project on the Flatlogic Platform. Right now this new database option is only available with NodeJS+Sequelize and Laravel as backend stack. 
UPD. We added NodeJS + TypeORM backend support for Microsoft SQL Server 2019.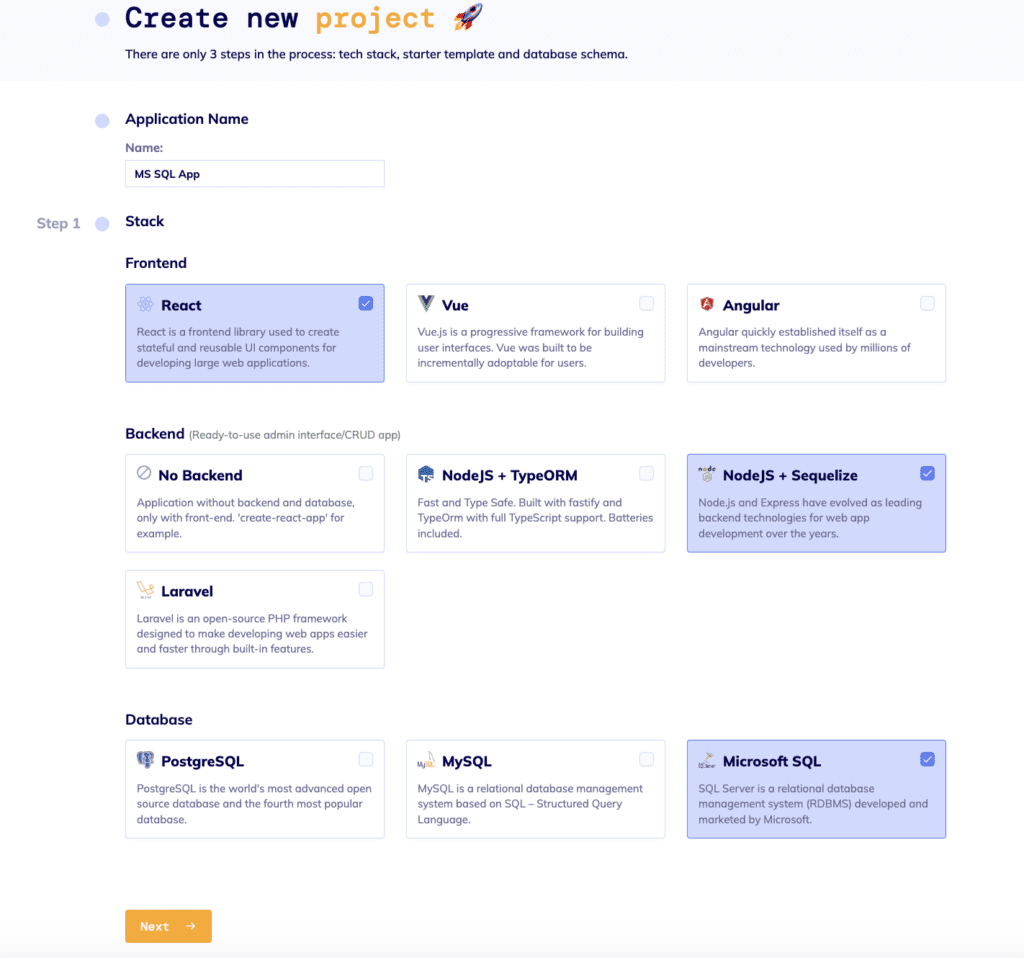 Microsoft SQL Server 2019 is a relational database management system that provides a comprehensive set of tools for managing data. This new database option allows developers to take advantage of the latest features, including scalability, support for the latest versions of Windows and Linux, and more.
About Flatlogic Platform
Flatlogic Platform is the perfect tool for creating a unified, secure, and intuitive user experience. Our platform offers a comprehensive suite of tools to help you build, customize, and manage your web and mobile applications. From robust authentication to powerful APIs to intuitive analytics, Flatlogic Platform has all the features you need to create a stunning user experience. With our platform, you can build custom web and mobile applications faster and more efficiently so you can focus on growing your business.
We have spent a lot of time and effort on improving our Platform. It is a pleasure to create something new for our customers and always be in touch with you. Don't waste time, check out our new feature, and see how rapid and straightforward it is! If you face difficulties, please, feel free to leave us a message on our forum, Twitter or Facebook. We will respond to your inquiry as quickly as possible!