We are excited to announce a groundbreaking new integration that allows users to generate fully-functioning web apps in minutes, simply by describing the app in English!
This integration leverages the natural language processing capabilities of ChatGPT to automatically generate a database schema based on the user's description of the app. Flatlogic's powerful web app generator then takes over, building a fully-functioning CRUD app based on the schema in record time. Whether you're a developer looking to streamline your workflow or a non-technical user looking to build your own app, this integration has something to offer you.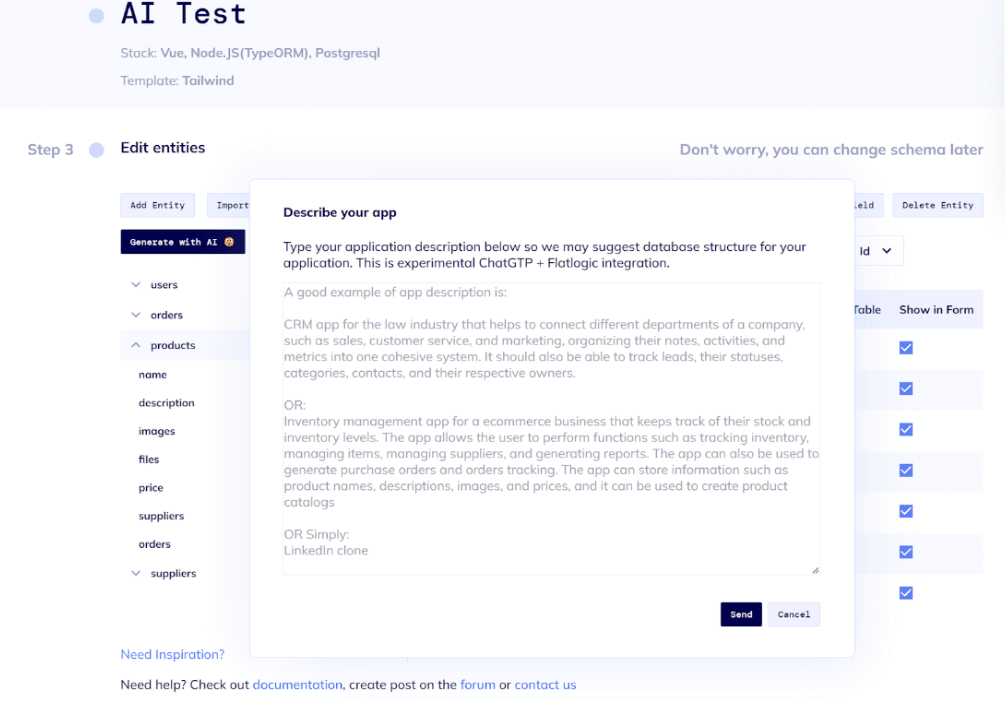 With ChatGPT and Flatlogic, you can create a fully-featured CRM/ERP web app, CMS software, project management tool, or admin panel in minutes, without having to write a single line of code. The possibilities are endless, and the resulting apps are production-ready, with a modern design and smooth user experience.
The process is very simple: go to our main page, click "Generate web app", register for an account, and on the 3rd step, where you define a database schema, add a description by clicking on the "Generate with AI" button. You need to type the application's description in the text area and hit "Send". The application's schema will be ready in around 15 seconds. You may either hit deploy immediately or review the structure to make manual adjustments.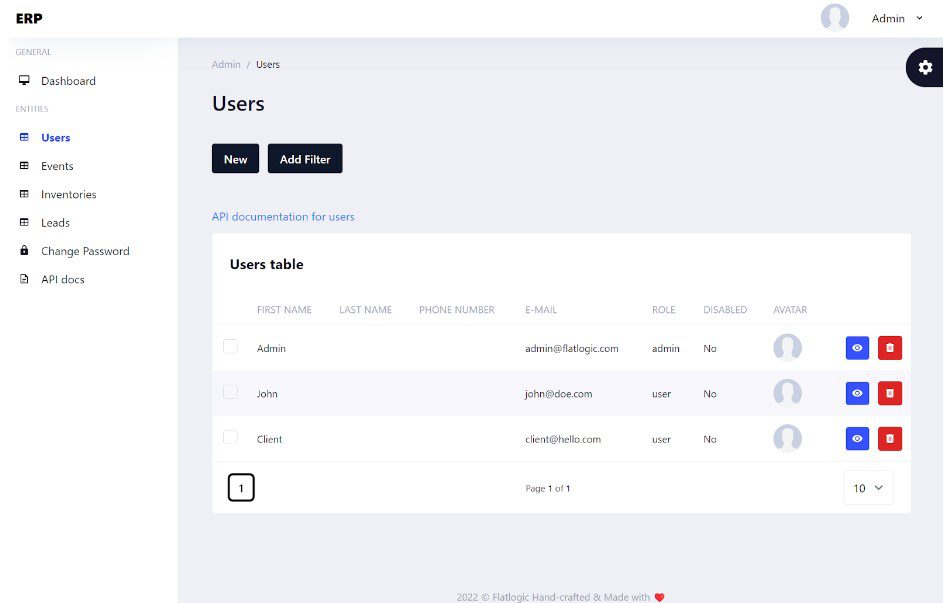 For example here is the app (built with Vue / Node.JS / Postgresql / Tailwind) https://erp-12205-lnm5nd2pia-uc.a.run.app/#/ that was generated based on the following description: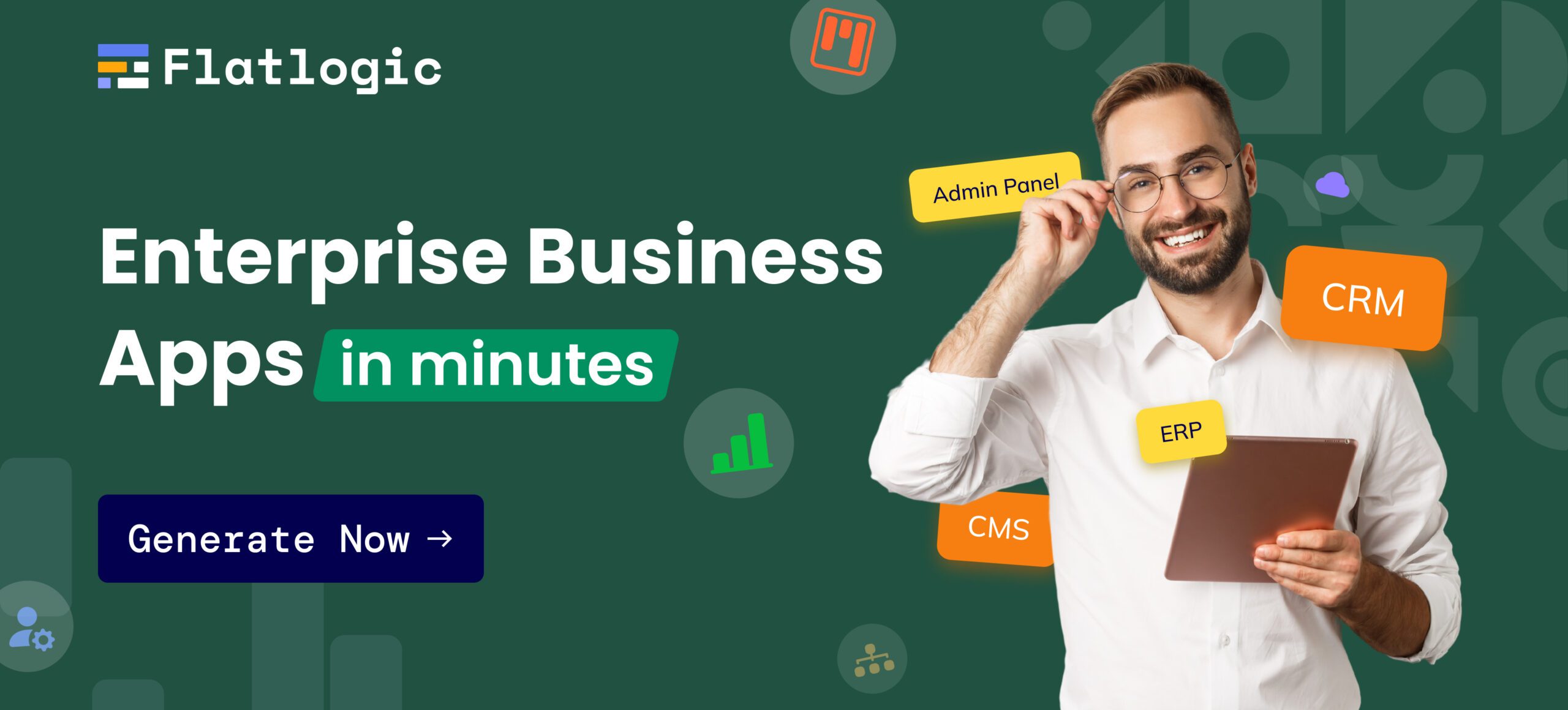 "ERP system with leads, inventory management, healthcare management system and events tracking"
Please note that this feature is currently in an experimental phase, and we welcome all feedback and comments as we continue to refine and improve it. If you have any ideas or suggestions, we encourage you to reach out to us through our forum or social media channels.
Just head to our main page and click "Generate Web App" to get started, and be part of a revolutionary new way to develop apps. We look forward to refining and improving the integration to make your app development experience even more enjoyable!