We have released Flatlogic One – free React.js admin dashboard. Flatlogic One stands out by its excellent design and plenty of features that can meet the current developer needs.
Flatlogic One is remarkable for its superb user-friendly design and deep background. It is achieved through the proper usage of color schemes and well-defined icons design. Meticulous work on UI elements makes the template eye-catching and it makes the navigation on the site really quick. Users of visual type will definitely appreciate the login screen. Moreover, the template is visually friendly not only for the users but also for the developers. Due to the developer-oriented approach, the work on the template becomes easy and interesting for programmers.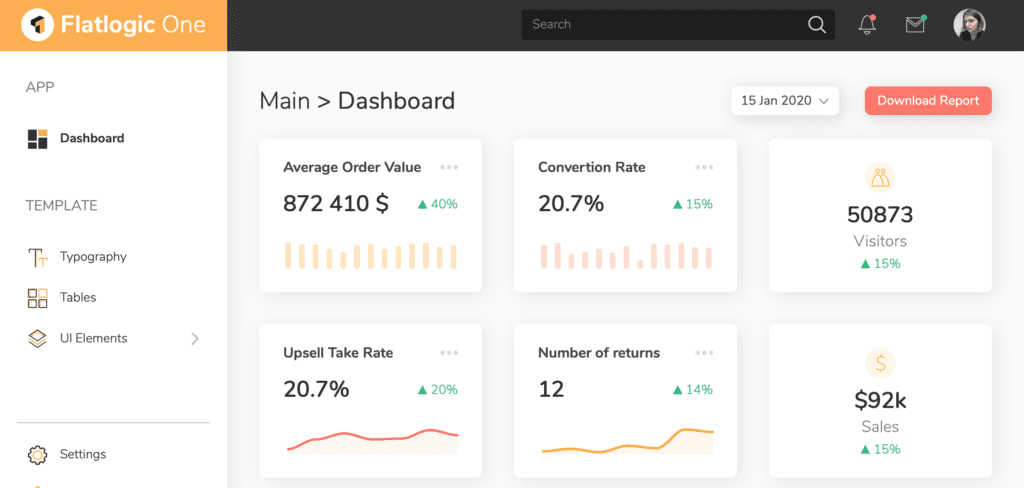 Flatlogic One is made with the newest React technology (version 16.5.2.). Moreover, it is packaged with Redux. In addition, this template is free, so you can find the code and related information on the GitHub platform.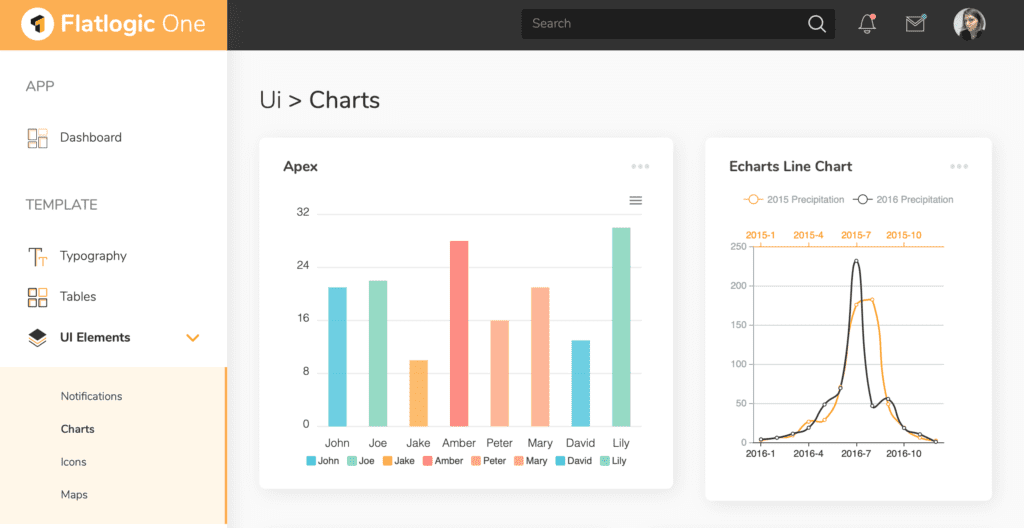 The template is equipped with a number of helpful features. You can apply different charts that are made with Amcharts, Echarts, and Apexcharts. The template contains unique Flatlogic icons. It also contains special Flatlogic typography, with the help of which you can successfully operate text settings (size, font, color, types of headings).
Flatlogic One enables you to easily apply tables of various styles; the only thing that you need is to fill the columns and rows with your data. Moreover, Google Maps are integrated for the diverse usage of the template. Please, also note that Flatlogic One is fully responsive; it's possible to see the demo of this template on different devices, this is so convenient at the present time.
The template is a very convenient tool to work with, especially, by customizing the components according to your business needs, as well as integrating the system with other related systems, such as CRM and ERP. It economizes much time instead of spending long hours on coding from scratch.
About Flatlogic
Flatlogic develops and sells JavaScript admin templates that help to develop or integrate web applications to your business. We have more than 10000 customers such as Cisco, Walmart, Samsung, Apple, and others that use our products in different applications. Please check out our products and we will be happy to receive feedback from you on our forum.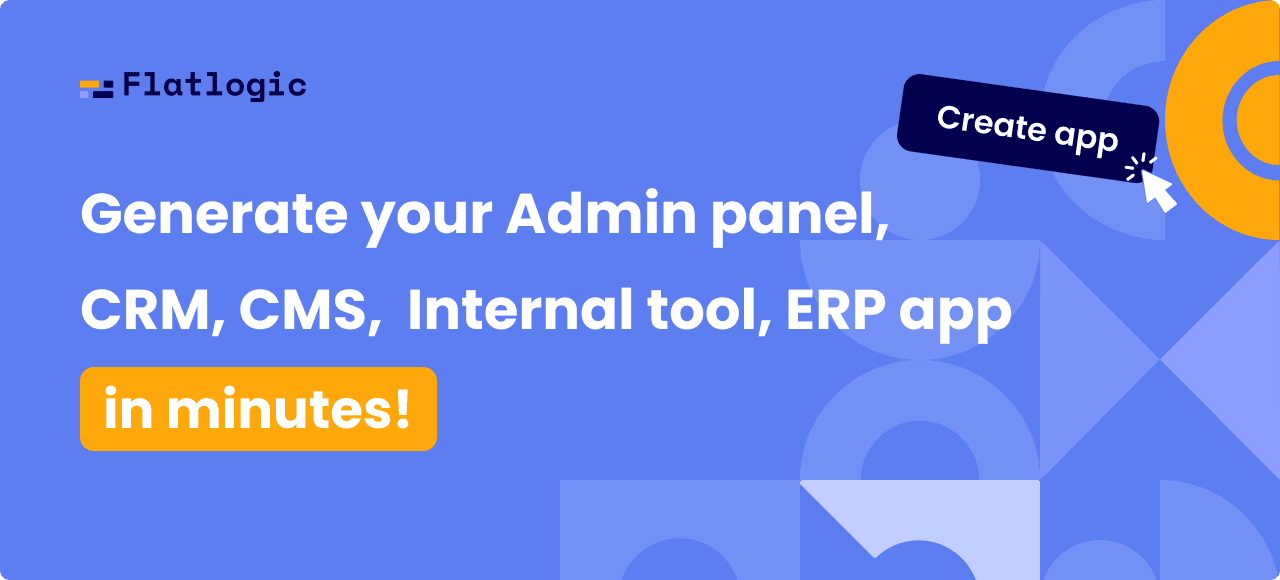 You might also like these articles: