Ready to find the best React web development firm for your project? In this article, we've compiled a list of the top JS web development companies in the world in 2023, including Clutch and Gartner listing results. The reason we chose the React stack for classification is because of its simplicity and flexibility. React has also become a popular front-end library for creating user interfaces. Many leading firms, like Skype, Dropbox, Netflix, and Facebook, rely on this controversial technology for its user-friendly features and intelligent layouts.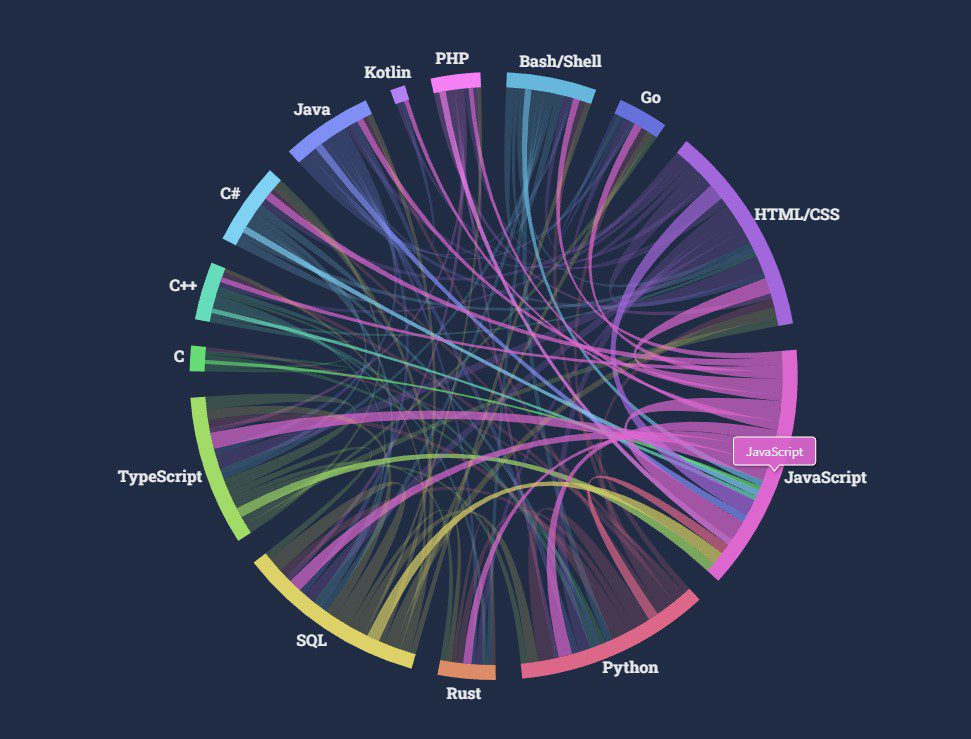 It is critical to select the correct React web app development business when hiring a ReactJS developer to achieve the finest results. We've studied and selected the top React web development companies for 2023 based on characteristics such as company growth, client evaluations, and worldwide influence to assist you in finding the right partner for your project.
The rating is based on a model that rewards organizations with a high growth rate and a long lifespan, as well as crucial characteristics such as a diversified workforce and a huge portfolio.
React Web Development: Your Guide to Finding the Best Company for Your Project in 2023
You may have several questions in mind as you look for the best React web development company: What makes a great React web development company? Who are the industry's leaders? So it can be challenging to know where to begin when there are so many React web development monsters to choose from.
Our research and analysis are designed to assist you in making an informed decision based on the most recent industry insights and data. By the end of this article, you'll have a clear understanding of the world's top React web development firms and what differentiates them from the competition. With this information, you'll be able to make a decision and select the best firm for your project.
Here is a list of the top React web development firms in the world in 2023: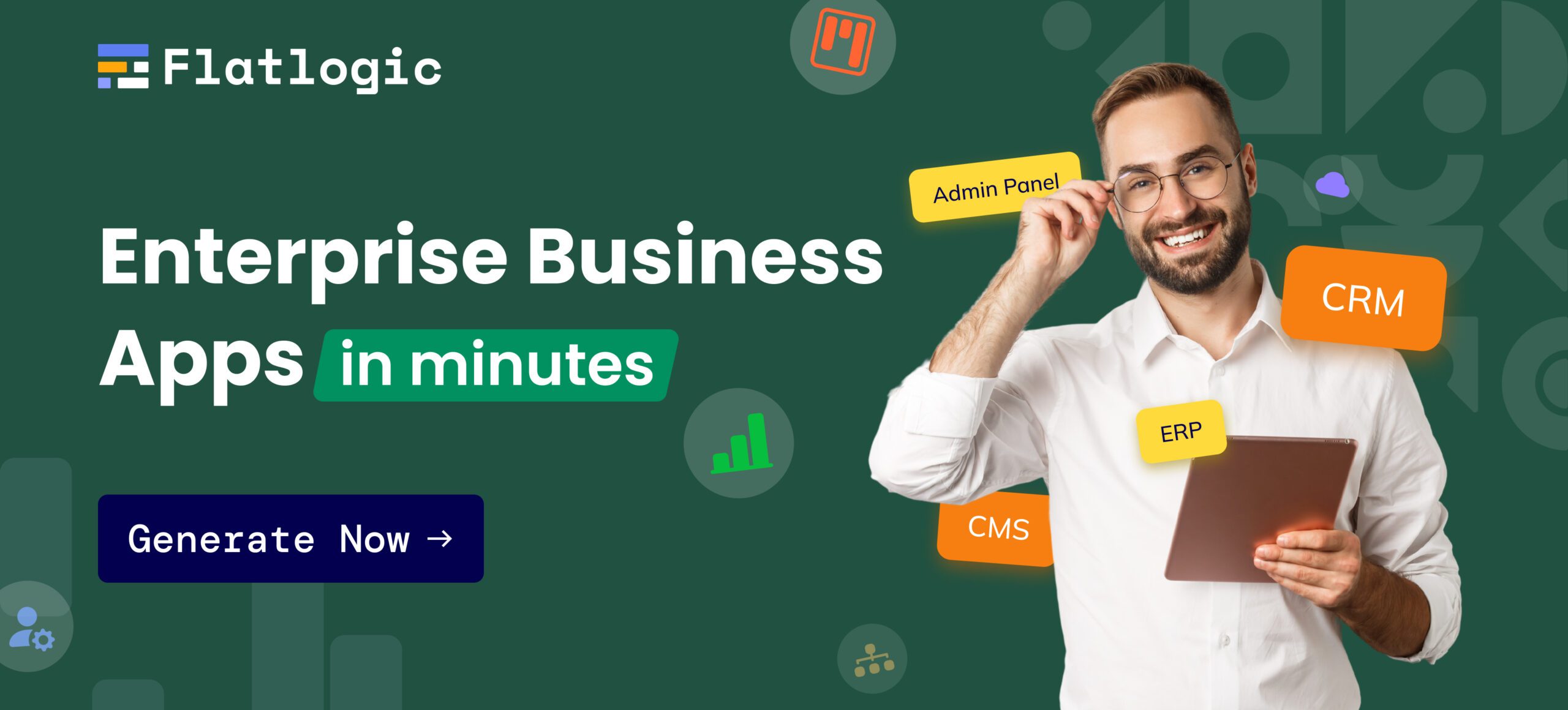 Flatlogic is a full-stack web app generator and a company that specializes in Vue, Laravel, React, and Angular technologies—offering a comprehensive range of services, including custom web applications, database development, UI/UX design, and more. Also, it is a group of enormously skilled JS programmers worldwide with an office based in Lithuania that integrates their AI-oriented products in the software and web development lifecycle.
Hourly Rate: $50 – $150 / hr
Pros:
– Create custom software development (Javascript, React, Angular)
Cons:
– Not so flexible plans for individuals, but great enough for software agencies
SiliconMint distinguishes itself from other web development firms by combining engineering competence with IT consulting services. Their product development team provides support and direction from project inception to project implementation and training. SiliconMint's systems are built on a solid architecture thanks to strong cloud platform design and integration skills.
Minimal Budget. $25,000 – $50,000
Pros:
– Work with embedded Systems and the Internet of Things (ARM CPU assembly)
– Develop science-intensive software, such as computer vision software for self-driving vehicles
– Build migration of corporate old systems to a modern technology stack and cloud.
Cons:
– Some projects are barely organized.
Web Peppers is a full-service software development firm that specializes in custom web and mobile applications built with ReactJS. They have a staff of highly trained developers with industry experience, ensuring that their clients obtain the best solutions for their demands. If you're looking for high-quality React web development services, we invite you to explore their offerings and learn how they can assist you in bringing your project to life.
Hourly Rate: $25 – $49 / hr
Pros:
– An experienced team of React developers
– Comprehensive range of services
– Proven track record of successful projects
– Dedicated customer support
Cons:
– Limited international presence
Average Hourly Rate. $50 – $99 / hr
Apprehension is a creative software house based in Poland that focuses on generating novel experiences and tackling complicated problems. They have a solid track record of successful projects and are committed to delivering their clients the best solutions possible. Their emphasis on customer satisfaction and attention to detail distinguishes them from other React development companies. 
Pros:
Receiving Positive Feedback from Clients
Experienced team of React developers
Reliable and Honest Partner
Cons:
UI/UX design cost is still not price-friendly
Hourly Rate: $50 – $150
Building 500+ unique B2B and B2C apps for a wide range of industries and business domains, including FinTech, Healthcare, Agriculture, Logistics, E-Commerce, Real Estate, and more, Cleveroad creates mobile solutions for any industry or budget in React.
Cleveroad employs talented react professionals in five countries and has R&D operations in two Ukrainian IT cluster locations. They use modern technologies to help businesses grow when dealing with all IT segments, business app startups, and even private clients.
Pros:
End-to-end mobile development;
AR, VR, AI, Big Data, and IoT solutions;
Dedicated Agile teams
Cons:
– Some limited features in their in-bound App Products
Hourly Rate: $50 – $150
Most of the clients are pleased with the Intellectsoft custom development teams. The contact between this React staff and the company system integration is seamless and prompt, and we would suggest it to others. You will be working with the latest and best mobile application developers at this organization, and if you consider a technology that you believe can assist with the implementation of a product feature in the mobile world, you will not encounter any limitations.
Pros:
– Could handle complex projects and deliver high-quality results
– Cloud-based solutions;
Cons:
– Not exceeded some expectations
– Machine learning and AI development are not forefront
Hourly Rate: not rated right now
Itransition is a reputable global software development firm with over 18 years of expertise. Itransition provides a broad range of software consulting and React development services to clients in over 30 countries, ranging from small businesses to Fortune 500 corporations.
Over 1300 diversified IT specialists with excellent technical abilities and business expertise are part of the Itransition resource pool. We can manage software projects of any size and complexity because of our sophisticated techniques and cost-effective delivery methodology.
Pros:
– On-time delivery.
– Outstanding customer service abilities.
– Work and communication efficiency.
Cons:
– Little Expensive
Hourly Rate: $25 – $49
Pros:
– IT Support Testing / QA Knowledge
– Cloud (AWS, Azure) (AWS, Azure) Experience
– Custom Business Management Systems
– DevOps SaaS API App Re-Engineering
Cons:
– Limited Services for some projects
DevCom, founded in 2000, is a full-cycle custom outsourcing React software development business. DevCom manages project development from start to finish, from strategic planning to application development and quality assurance to technical delivery, production maintenance, and support. Remember, that pricing of services in this listing is based on temporary information and search engine listings that are subjective.
DevCom has offices in Ukraine (Lviv) and the United States (FL).
Hourly Rate: $50 – $99
Intersog is a Chicago-based AI development and IT staffing firm with research and development locations in North America, Europe, and the Middle East. They assisted Fortune 500 companies such as Mitsubishi Motors and Toyota in developing multibillion-dollar IT projects in and outside of North America.
They have a team of experienced developers who are well-versed in the latest know-how features. Remember, that pricing of services in this listing is based on temporary information and search engine listings that are subjective.
Pros:
– Create software that understands human language in any format
– Working With Models of NLU and NLP
– Integrate AI chatbots and virtual assistants
– Construct an intelligent virtual assistant to aid users
Cons:
– React technology is not a core stack for projects
The hourly rate of this company is: $25 – $49
SoftTeco, which was founded in 2008, has grown to over 500 employees and made a name for itself by offering high-quality end-to-end solutions for clients and organizations. SoftTeco has expanded steadily over the years, and the company now has operations in Poland, Ukraine, Lithuania, Georgia, and Bulgaria.
Pros:
– Enterprise-grade software solutions
– A competitive edge to industry leaders
– Web and mobile development
– Machine Learning and Data Science, and Quality Assurance
Cons:
– Not working with small projects
SoftTeco is committed to identifying the greatest business solutions. SoftTeco provides a broad and high-quality range of services through a customer-oriented approach in which solutions are specifically tailored to satisfy their demands. SoftTeco strives to develop client relationships that not only withstand the test of time but also benefit all parties throughout their interactions.
Hourly rate. $25.00 – $50.00
Minimum project size. $1,000+
Clients from this company come from all over the world, including the United States, Europe, Australia, and Asia. The team believes in a digital future for all businesses and works with both startups and companies to help them reach their full potential. Web and mobile developers are among the 40+ highly trained individuals from Ukraine and Estonia.
Pros:
– U/UX Strategy Development
– Mobile app development
– Web development
Cons:
– Long-term partnerships
Hourly rate. $50.00 – $99.00
Pros:
– Mobile App Development
– React Native Frameworks and CMS
Cons:
– Artificial Intelligence is not the core project side
This company will design, develop, and deploy dependable and sustainable solutions for both business and social goals in close collaboration with our clients. Remember, that pricing of services in this listing is based on temporary information and search engine listings that are subjective. Moove IT assists companies in discovering their potential through data-driven decisions and process automation, with the ultimate goal of improving the realities of others through the use of technology
Callstack is the industry leader in React Native services, focusing on providing cutting-edge technology to our clients. The company is working with very large corporations, small and medium-sized businesses, and start-ups to assist them in reaching their technological and business objectives. They give creative and out-of-the-box concepts to even the most challenging projects, so we highly recommend them. Their application performance improved significantly with the help of their experts and a professional process. Thank you, and I highly recommend it to anyone in a similar situation.
Hourly Rate: $100 – $149/hr
Pros:
– Mobile App Development
– React Native Professionals
Cons:
– Web Development is not a primary client field
Hourly Rate: $50 – $150
ScienceSoft is a Texas-based provider of software development solutions and services with locations in the EU and Eastern Europe with clients in more than 40 countries. ScienceSoft has been tackling digital and business difficulties for Fortune 500 firms, small and mid-sized businesses, and start-ups since 1989.
ScienceSoft is a Salesforce, Microsoft, and ServiceNow partner, and it boasts six Microsoft Gold Competencies in Application Development, Collaboration and Content, Data Analytics, Datacenter, Data Platform, and Messaging.
Pros:
– Magento, Oracle, AWS partner
– Application Development Professional
Cons:
– Limited international presence
Hourly Rate: $50 – $99
GeekyAnts is a design and development company that specializes in creating web and mobile solutions that drive innovation and revolutionize industries and lives. They have competence with cutting-edge technologies such as Next.js, React Native, Flutter, Node, GraphQL, and other technologies and stacks.
Pros:
– Web & Mobile Development
– UI/UX design
– Business Analysis
– Product Management
– API Development
Cons:
– Could be a little expensive
Hourly Rate: $50-$75

Description:
OVERCODE's main competence is React.js and Next.js software development for startups and established businesses.
Their approach to business challenges is driven by cutting-edge technology and innovative solutions.
OVERCODE's clients have successfully partnered with well-known brands such as LinkedIn, Twitch, and SAP and some of them have been acquired by big tech companies such as New Relic.
Pros:
– Strong experience with React
– Can also provide UI/UX design services
– Case Studies show the presence of expertise in various niches: AI-powered apps, healthcare software, and online marketing applications.
Cons:
– Work with $20,000+ budgets
Conclusion
Finally, the article provides a comprehensive overview of the world's top React web development firms in 2023, including Clutch and Gartner reviews. We have reviewed over 15 React Native companies all around the world, delivering bespoke IT solutions to a diverse range of AI industries. This list of most trusted technology partners to some of the world's largest corporations will assist small to mid-sized businesses in realizing their vision and digitally transforming. 
Bonus
Below are step-by-step instructions for creating a custom React application if you can hire a developer.
Firstly, you need to choose an application name that should be written only in the Latin keyboard layout, it can also contain spaces, numbers, and signs.
1. Choose from the Top React Web Development Stacks
This step allows you to choose your project stack. Stack is a bundle of software that comprises your site's back-end – everything from the operating system and web servers to APIs and programming frameworks. Each component provides a layer for their compatibility, and bundling them makes them easier to download and deploy all at once. The stack consists of three parts:
Frontend – the front-facing part of the app, the one end-users interact with. For developers, these are buttons, layouts, navigation, images, graphics, animations, content organization;
Backend – business logic of the application. The side of the web app end-users don't see. It's what makes a site interactive, the program itself (building code, troubleshooting and debugging web applications, databases management, framework utilization);
Database – is a place to store and access real-world information in a structured way. 
In each part you will have the following options to choose from:
Thus, you have more than 20 combinations to choose from to create a web application.
2. Discover the Leading React Starter template
There are five design options now: Material, Classic, Transparent, Sophia, and our internal design system. Please note that some stacks have fewer design options, for example, Angular has only 3 design options.
3. Schema Editor: Find Your Perfect Database Design
In this part you will need to know which application you want to build, that is, CRM or E-commerce, Also in this part you build a database scheme i.e. tables and relationships between them.
If you are not familiar with database design and it is difficult for you to understand what tables are, we have prepared several ready-made example schemas of real-world apps that you can build your app upon modification:
E-commerce app;
Time tracking app;
Books store;
Chat (messaging) app;
Blog.
The fundamental essence of the schema Editor is that it consists of tables and columns, and your work will consist of working with them. If you choose to create an application from scratch, you will see a button to add a table as well as a ready-made default table for users (because users are present in most applications).
Check out more top lists and amazing articles here: