Rezbot - Activity Booker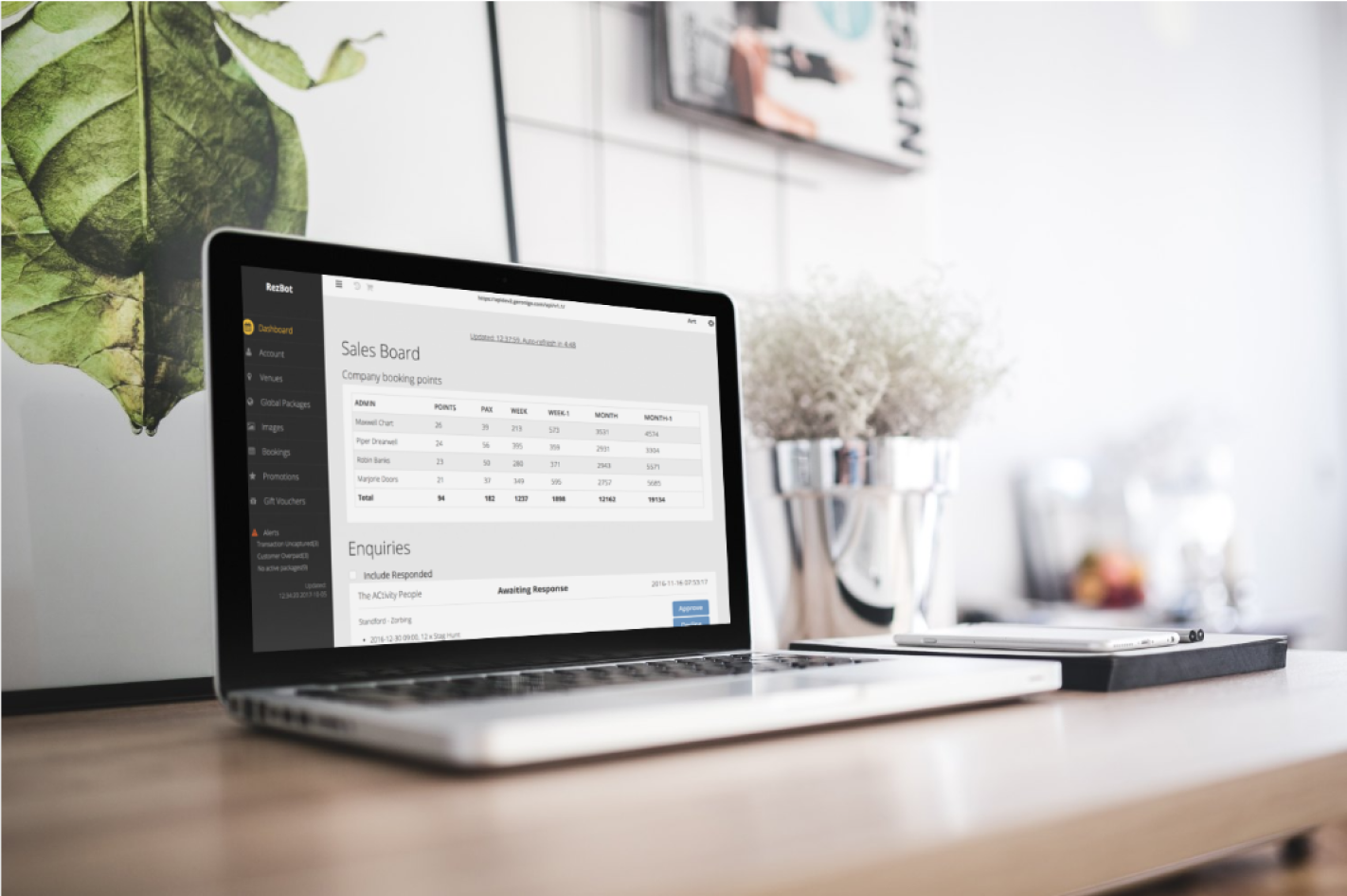 About
Rezbot is an online booking management platform, designed for activity providers and active sports instructors. It has been built to serve small-size activity providers, who offer one-time activities and to multi-venue sports centers&resellers, who offer lots of activities across various locations.

www.rezbot.com
Business challenges
Customers are always looking for the most convenient solutions to manage their activities. They want them to be easy to use, quick to operate, and nice to look at. And let's not forget about the discount alerts! That's exactly what modern management platforms tend to offer nowadays. That's why more and more sport service providers turn to software development companies in the hope to make their services as convenient as possible.
Our primary task was to come up with an efficient web-based management solution based on Sing App Admin Template. It was supposed to help automate working processes, simplify the creation of new events and user registration, etc.
Solution
Starting from 2017 Flatlogic team has been developing the booking management and team collaboration dashboard. The solution represents a fully functional integrated admin dashboard which helps users manage various projects. Due to the user-friendly interface of Sing App Dashboard, it is very easy to use and navigate. The admin panel allows users to manage data, deal with operations and collect statistics.
Charts, graphs, and diagrams available in the dashboard help users track any action of a particular event. We believe, that collecting data and adding up statistics is extremely important for business owners. Our engineers keep on adding new features to the system so that it could be as much up to date as possible and meet our clients' needs.
Requirements
Responsive design

Angular Framework
UX Prototyping
Working with REST Api
Technologies