Rezbot - Activity Booker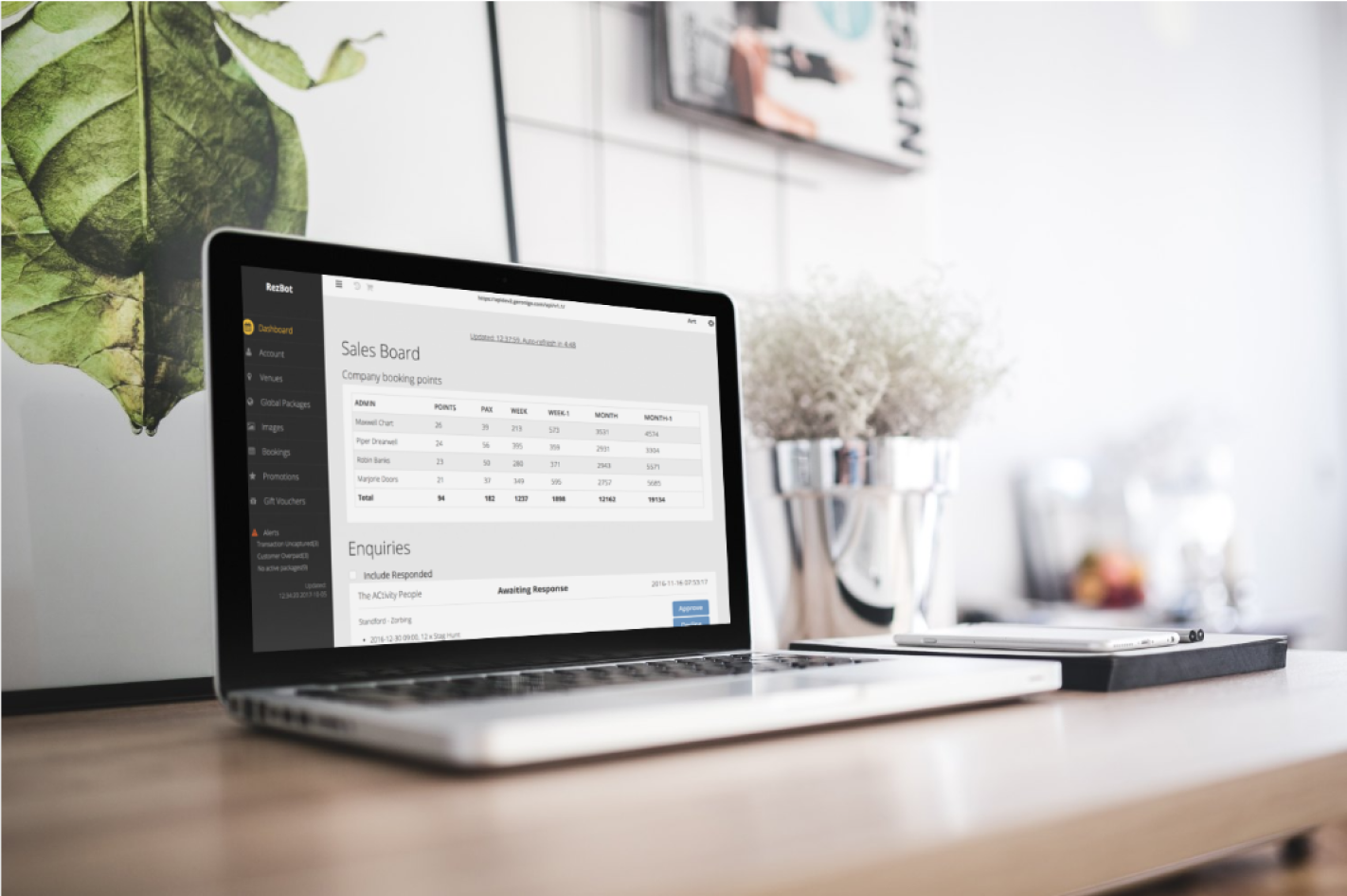 About
Rezbot is an availability and full cycle booking management system specifically designed for activity centers and action sports instructors. It is built to accommodate both small activity providers offering single activities, to multi venue, multi activity centers/resellers offering multiple activities across multiple locations.

www.rezbot.com
Business challenges
Convenience-craving consumers are always looking for a way to do things better, faster and cheaper. Often, that means turning to online services which help to get the job done right. And here we are turning Rezbot into a truly convenient tool both for users and for our client.
Our primary task was to come up with an efficient web-based management solution based on Sing App Admin Template. We are helping to automate the variety of working processes. The purpose of the system was to simplify the tasks associated with registration new events, users etc.
Solution
Since 2017 till now, our team has been developing the fully-functional integrated dashboard for activity booker management and team collaboration. The solution represents a fully functional integrated admin dashboard which covers users needs to manage the project. Thanks to the user-friendly interface based on Sing App Dashboard, the application is easy and intuitive to navigate and use. The admin panel provides the system of data management and helps users in dealing with operations and collecting statistics.
Using all kinds of charts, graphs and diagrams, one can audit any action for the particular event. Collecting data to use in statistics, or summarizing the data, is only an advantage in business if a manager uses a logical approach and knows how to draw conclusions. Our engineers keep adding new features into the system to meet all needs of our client.
Requirements
Responsive design

Angular Framework
UX Prototyping
Working with REST Api
Technologies