We're happy to announce that we released the new case study – ABA Schedules!
ABA Schedules is a mobile application, designed to help businesses increase efficiency and productivity in employee scheduling. ABA Schedules offers employers the ability to create, manage, and update shift schedules from any location, as well as provides employees with a convenient way to check their shifts, request shifts, and submit time off requests.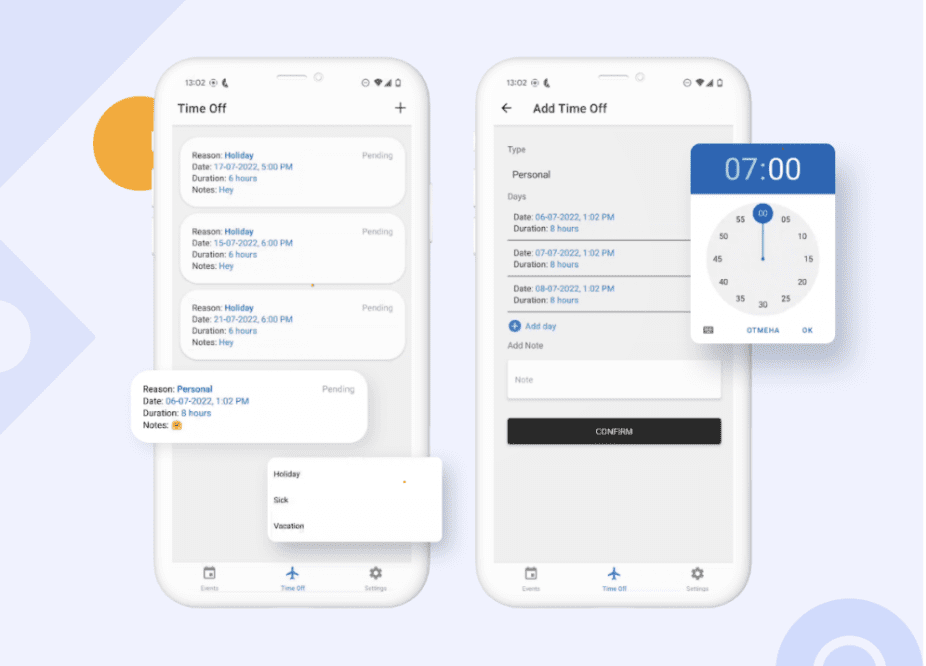 ABA Schedules built using the React Native framework, ABA Schedules are cross-platform compatible with both iOS and Android devices. It also integrates with Firebase as its cloud-based backend service, users can easily synchronize their app with the web software powered by Flatlogic Full-Stack Generator. To further improve user experience, the app is integrated with the Google Maps API, allowing users to interact with an interactive map, as well as push notification services, to keep them informed of the latest developments. With this, ABA Schedules hopes to provide users with an enhanced and efficient mobile experience.
More information about ABA Schedules you can find here.