All-in-One Bundle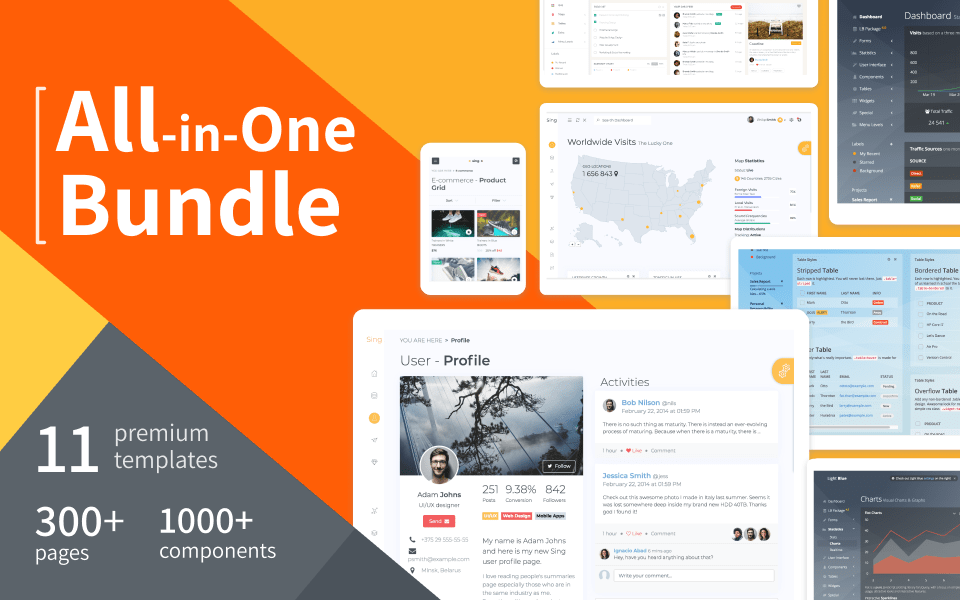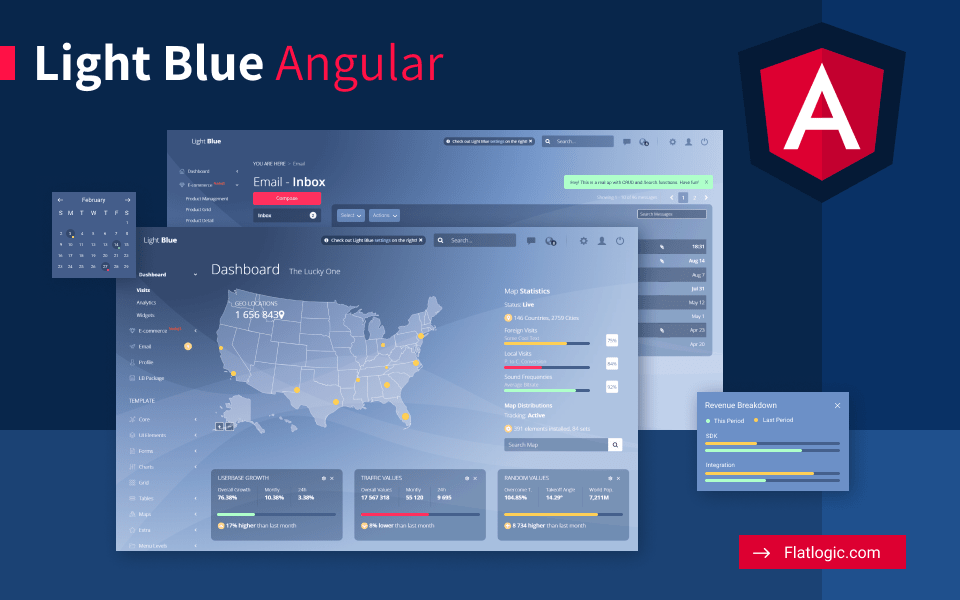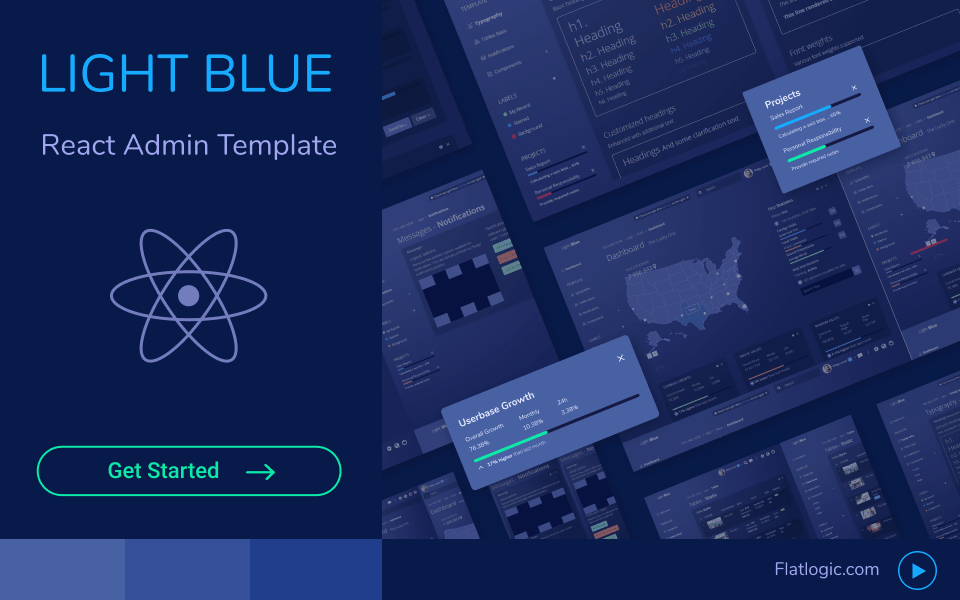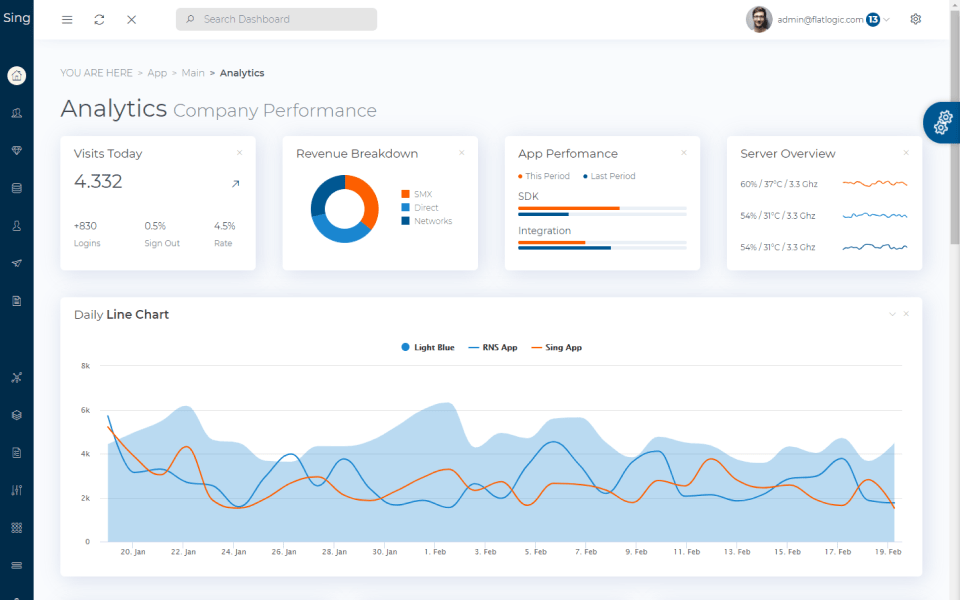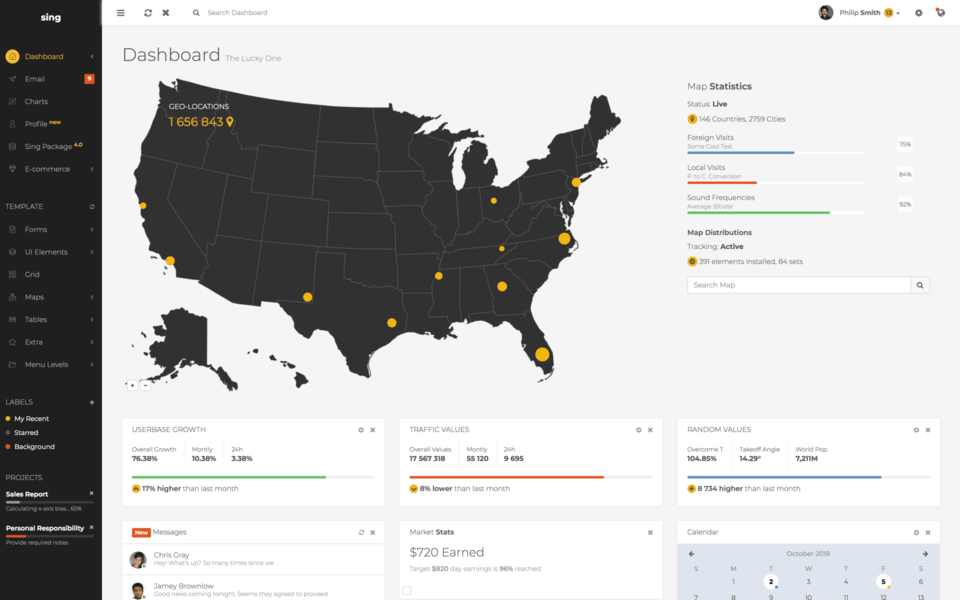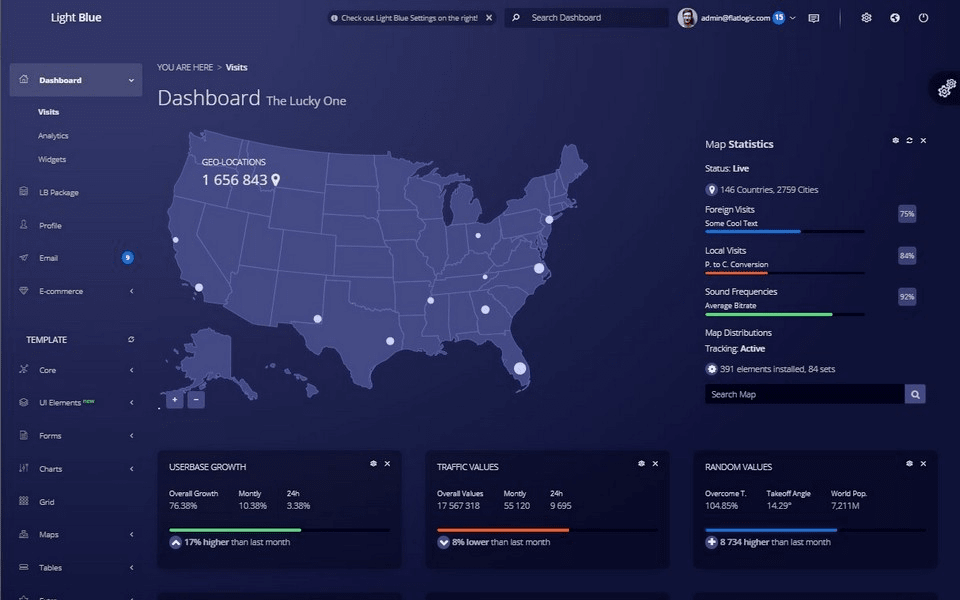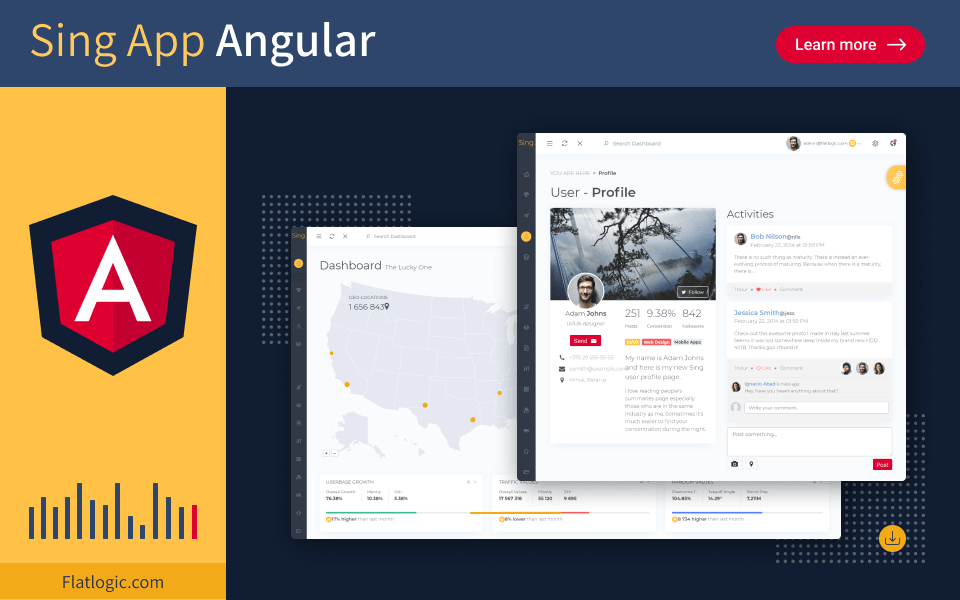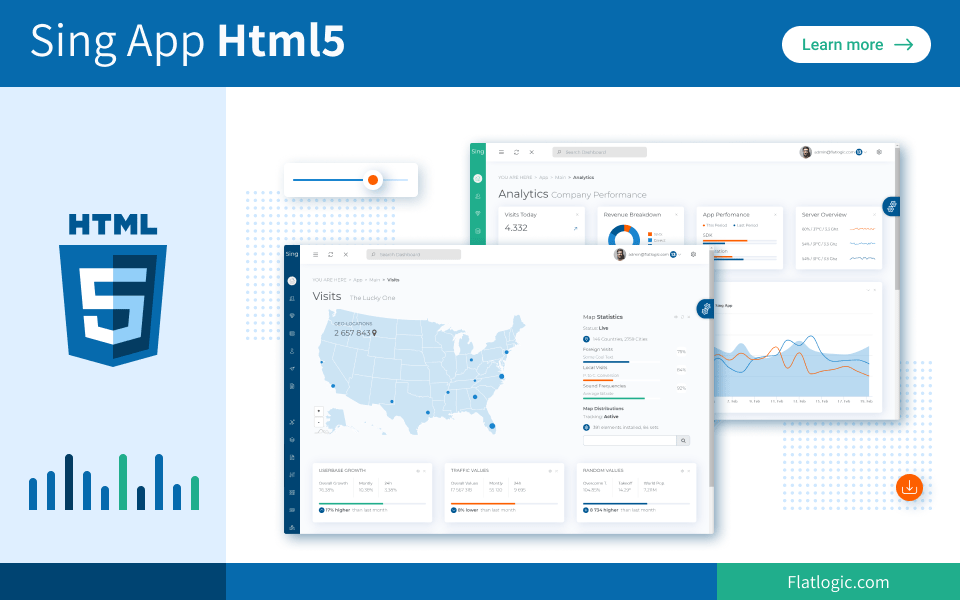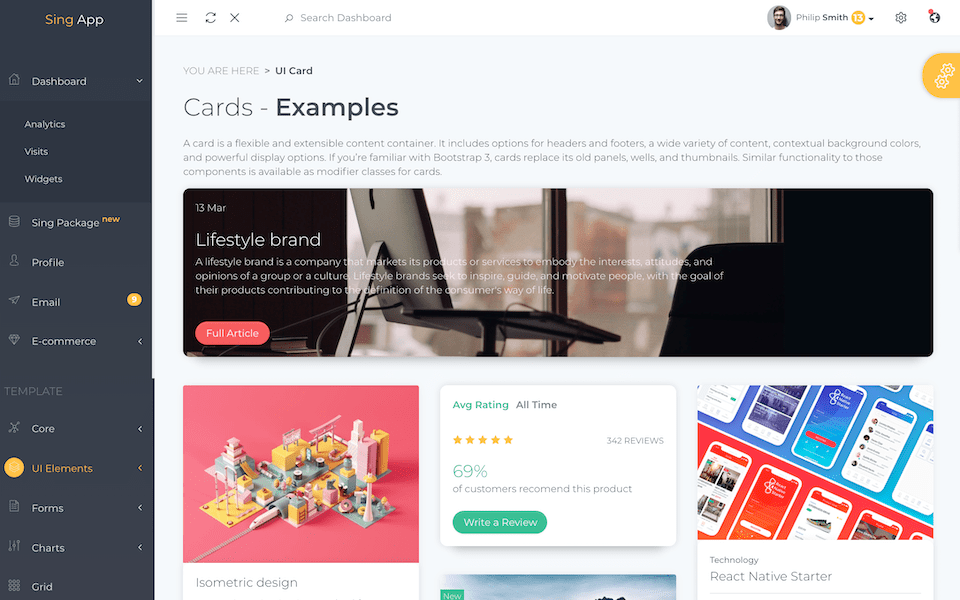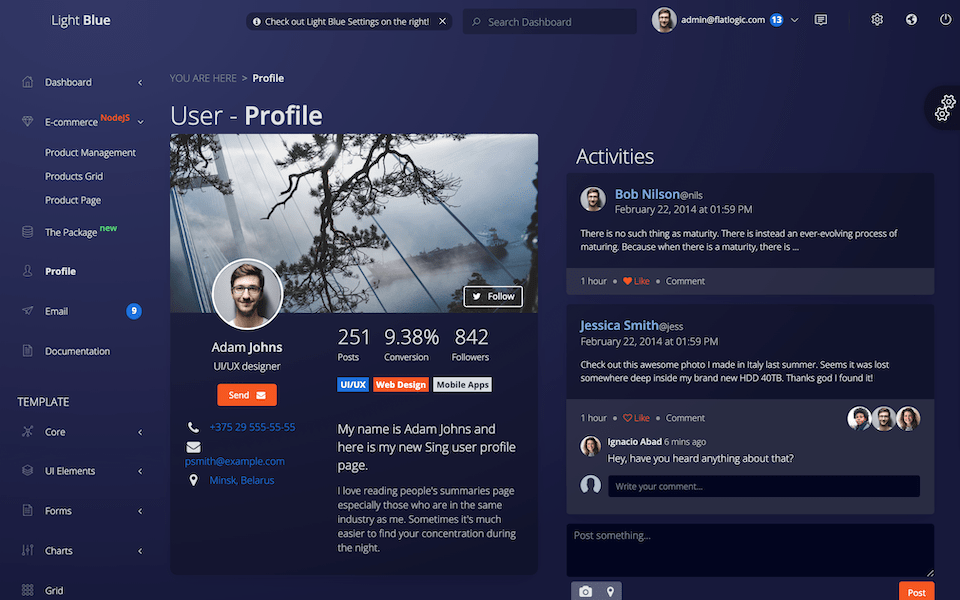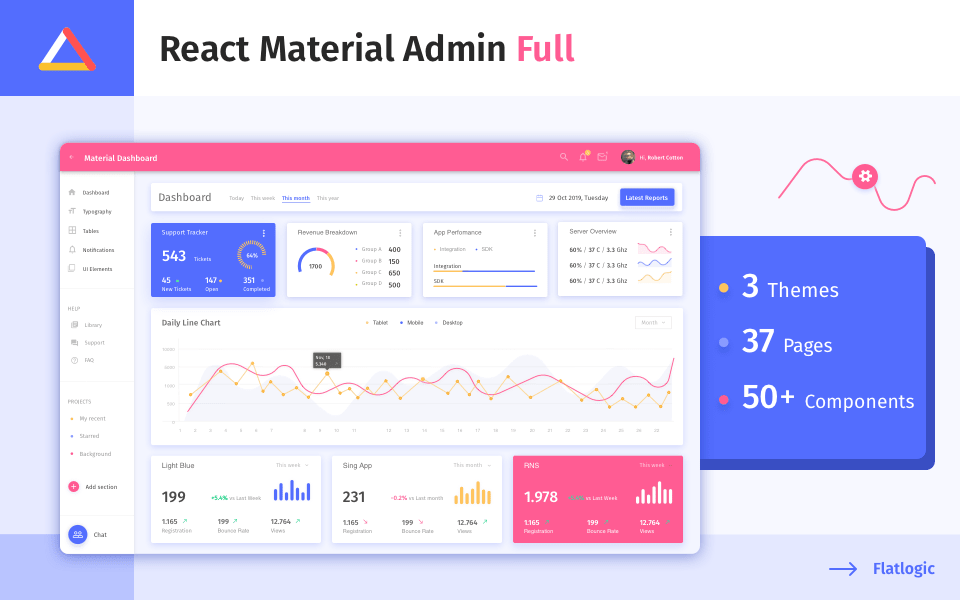 HUGE BUNDLE ON FLATLOGIC!
Purchase our bundle and get core premium Flatlogic products: React, Vue, Angular and Bootstrap Templates for only $249!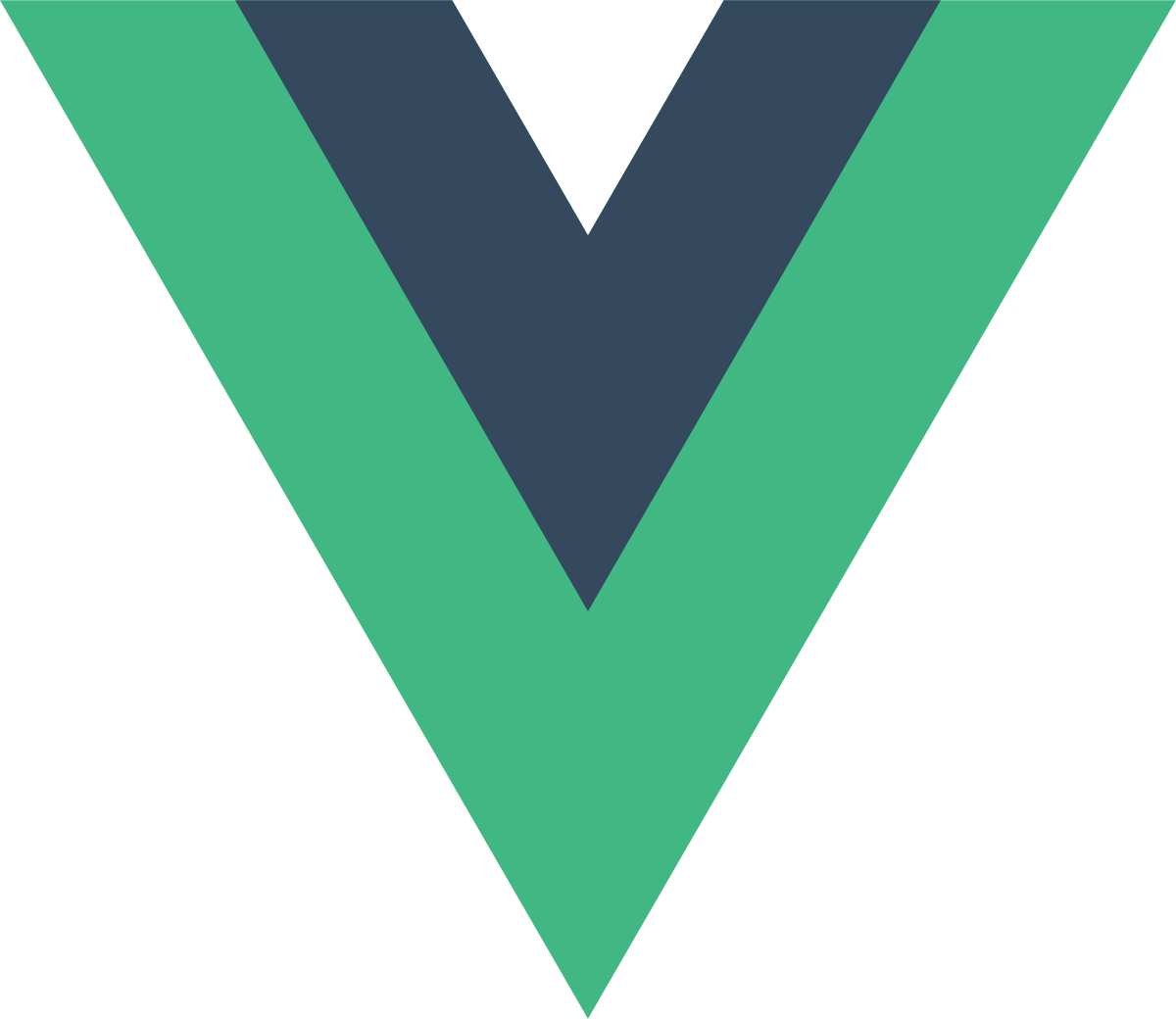 This bundle includes 11 premium templates built with Angular, React, VueJS and pure HTML5. In total, there are over 1,000 unique components and more than 300 pages. You can use our admin templates to build any type of web applications like SAAS, CMS, financial dashboards, project management tools, etc.
WHAT'S INSIDE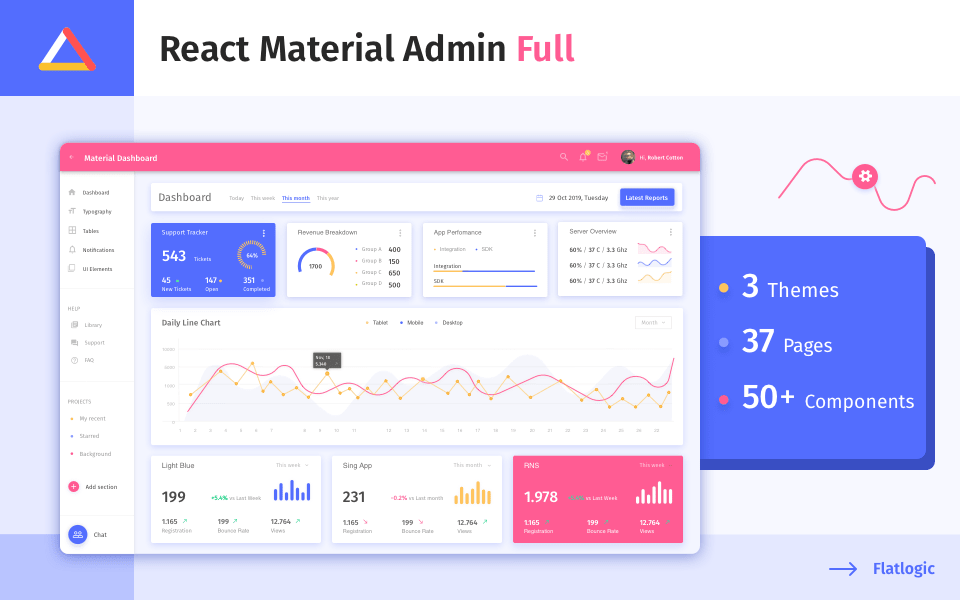 React Material UI Admin is an easily customizable dashboard template built with Material-UI framework. Three color themes, hundreds of components and pages, modular architecture and the latest industry best practices - all you need to start a modern material application. No jQuery and Bootstrap!
React Native Starter Mobile Application Template is a powerful starter project that bootstraps development of your mobile application and saves you $20 000* It works both on iOS and Android devices.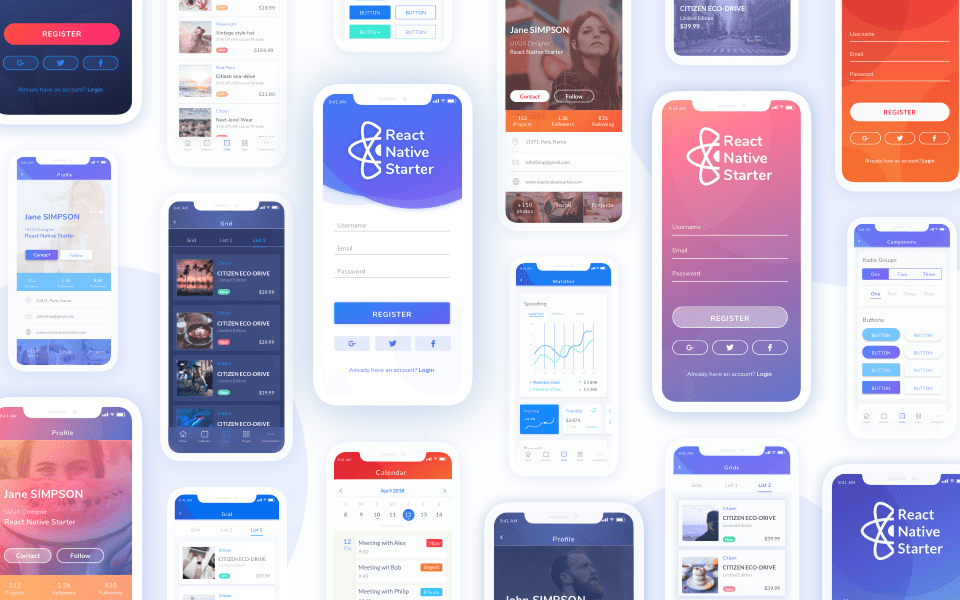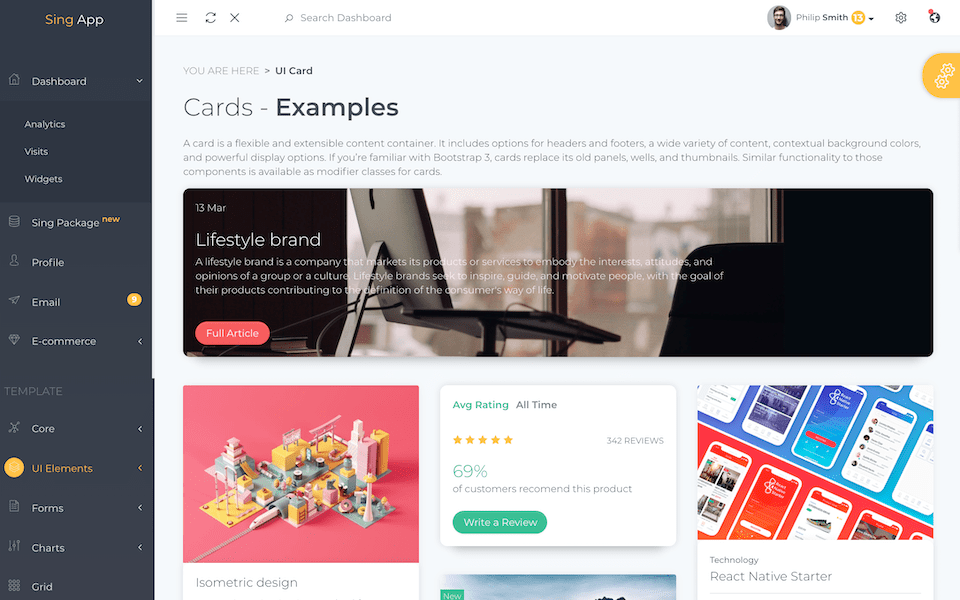 Sing App React Template is a fully responsive admin dashboard template built with React 16.5.2 and Bootstrap 4. There are more than 40 unique pages, hundreds of components and dozens of customized plugins to save you more than $30,000 in development costs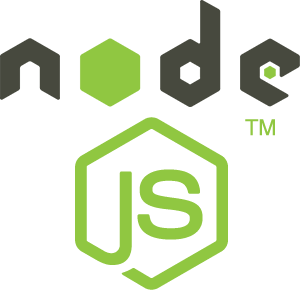 Light Blue React Template is a world first transparent dashboard built with Bootstrap 4 and React. It will drastically simplify your development and also uses Server Side Rendering for SEO optimization.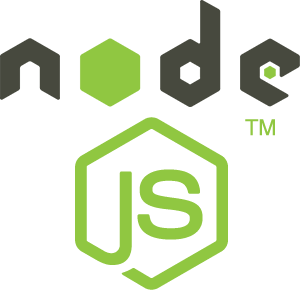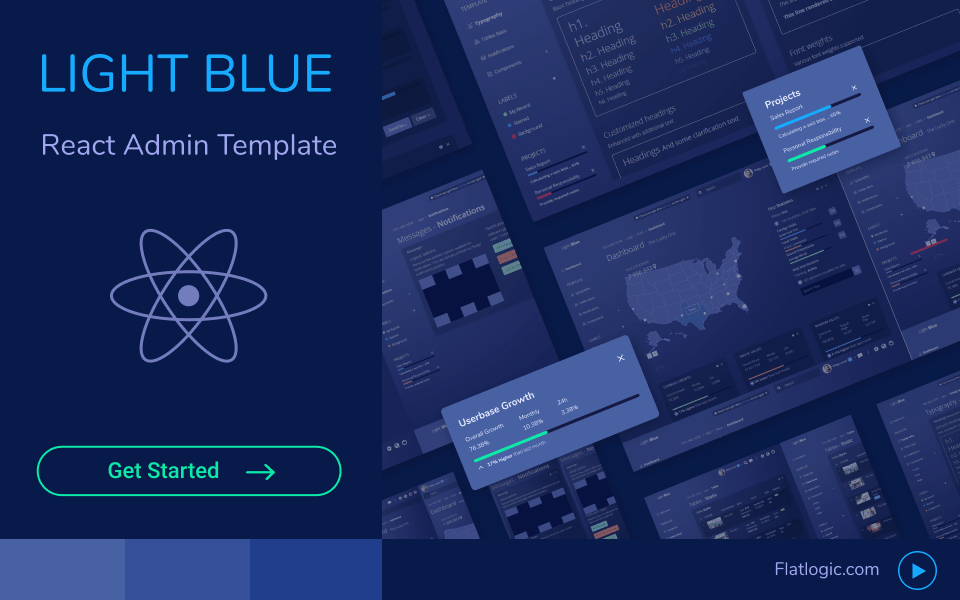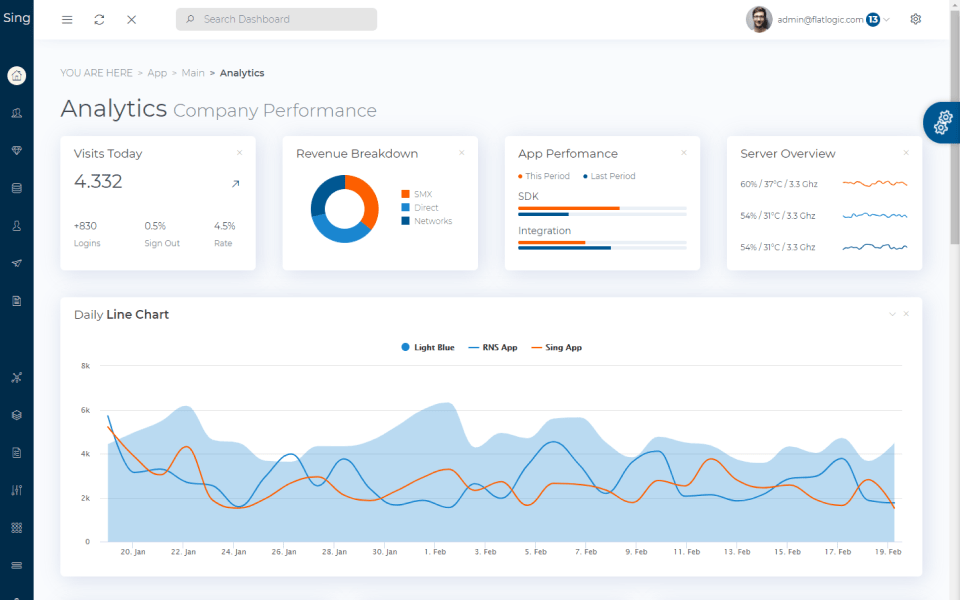 Sing App Vue Template is a fully responsive admin template developed with Vue JS 2.5.2 and Bootstrap 4. You may use it to build a web or progressive (mobile) app. In both cases it will save you a huge amount of time.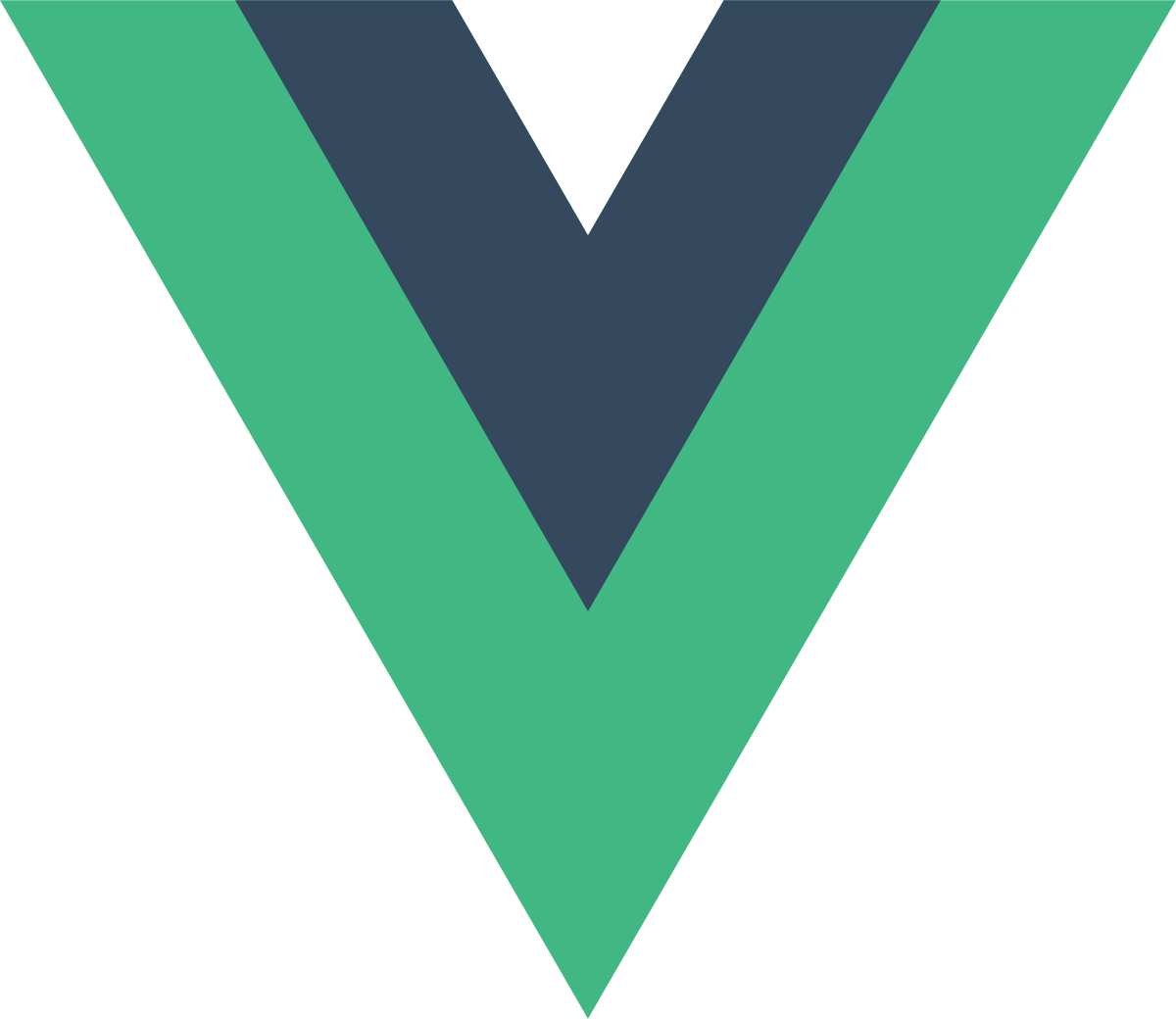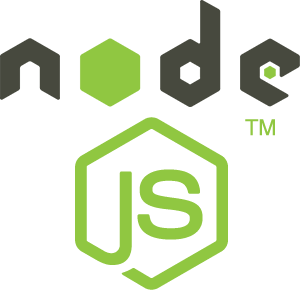 Light Blue Angular Template is the world's first transparent dashboard built with Angular and Bootstrap 4. Transparent widgets and deep background, lots of ready-to-use javascript applications can save you up to 400 hours in development time.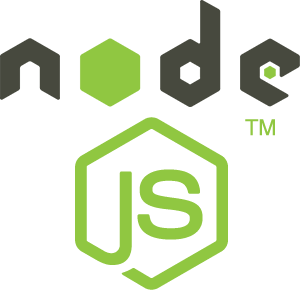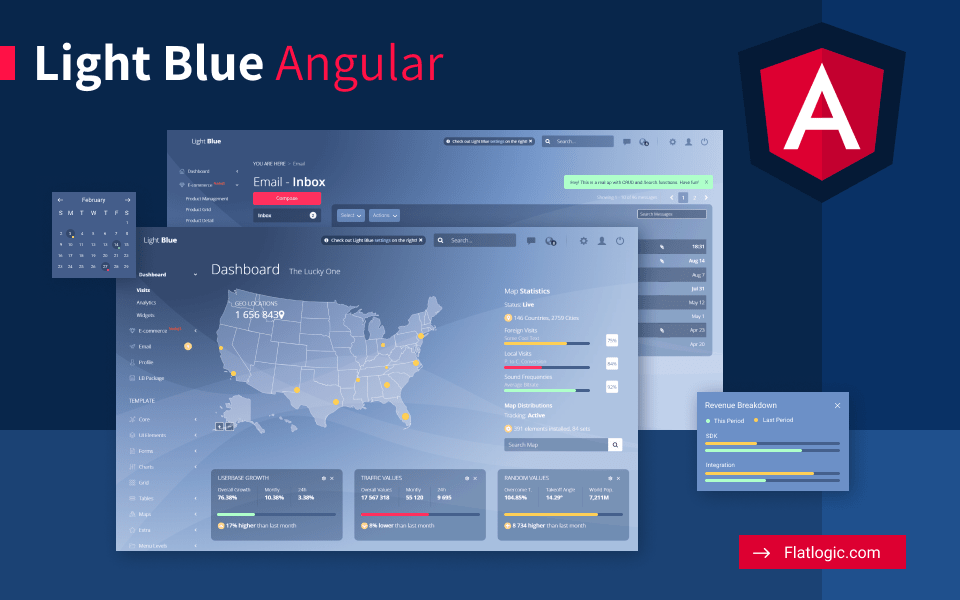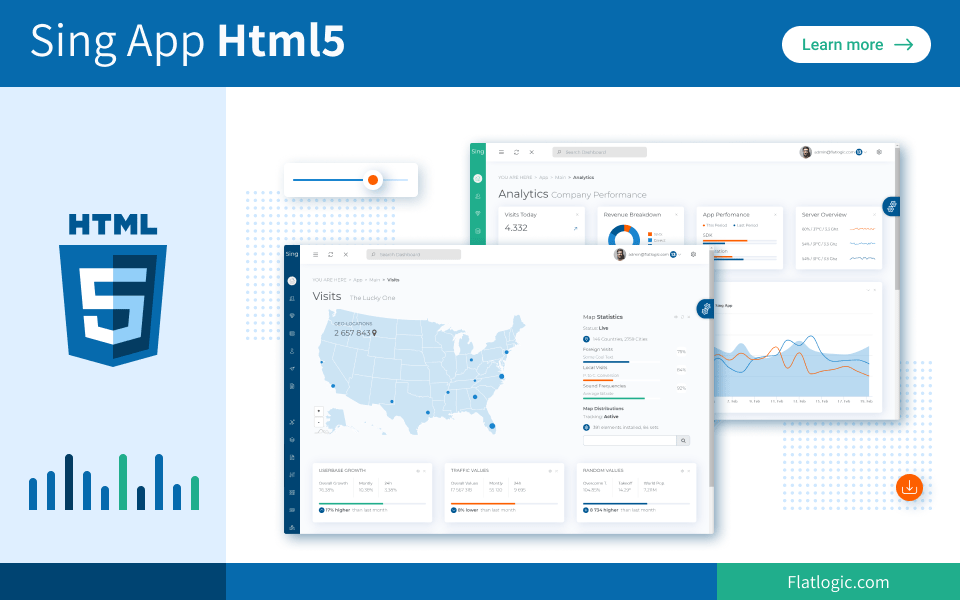 Sing App HTML5 Admin Template is a full-featured and responsive admin template built with Bootstrap 4 and pure Javascript (No frameworks). To save you time and money it contains hundreds of components, more than 40 pages and 20+ customized plugins.
Sing App Angular Template is a premium responsive admin dashboard template built with Angular and Bootstrap 4. We invested hundreds of hours to make this dashboard developer first and documented all of its darkest corners to make everything easy for you.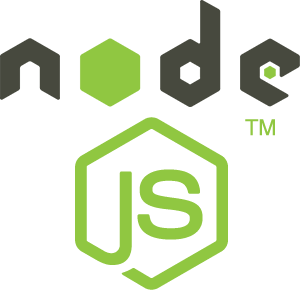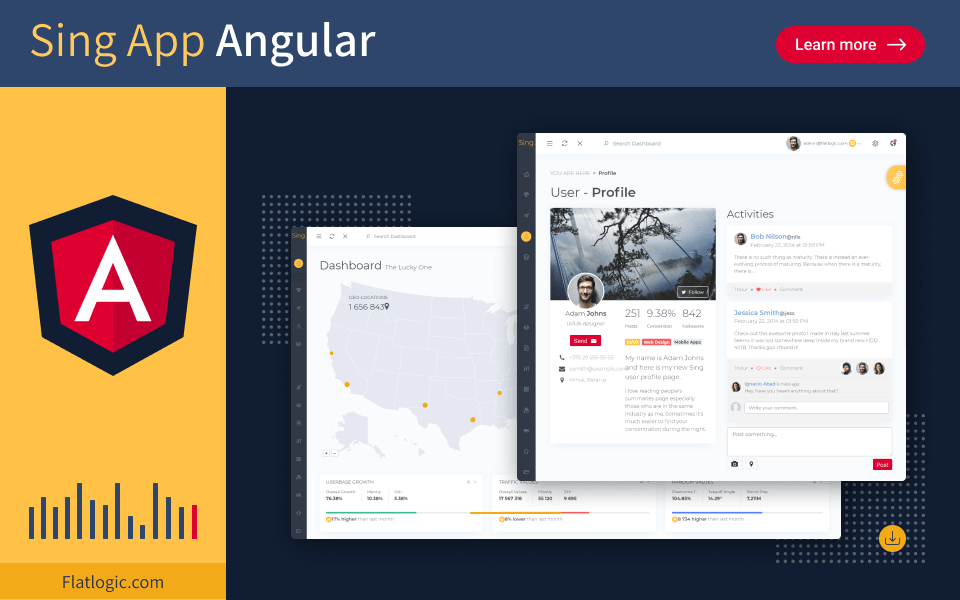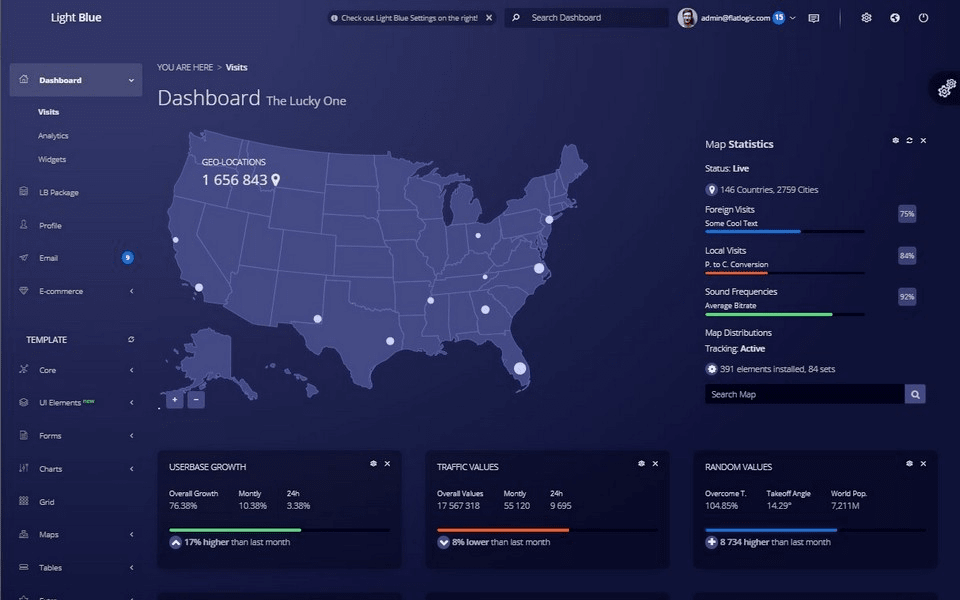 Light Blue Admin Template is the world's first admin template with transparent widgets built using Bootstrap and pure Javascript (No frameworks). It enables you to build rich and beautiful web experiences with advanced layouts and a thoughtful design.
Sing App AngularJS Template is an admin dashboard template built with AngularJS and Bootstrap. It works great with a range of devices: from smaller mobile screens to largest desktops.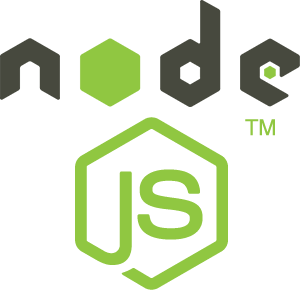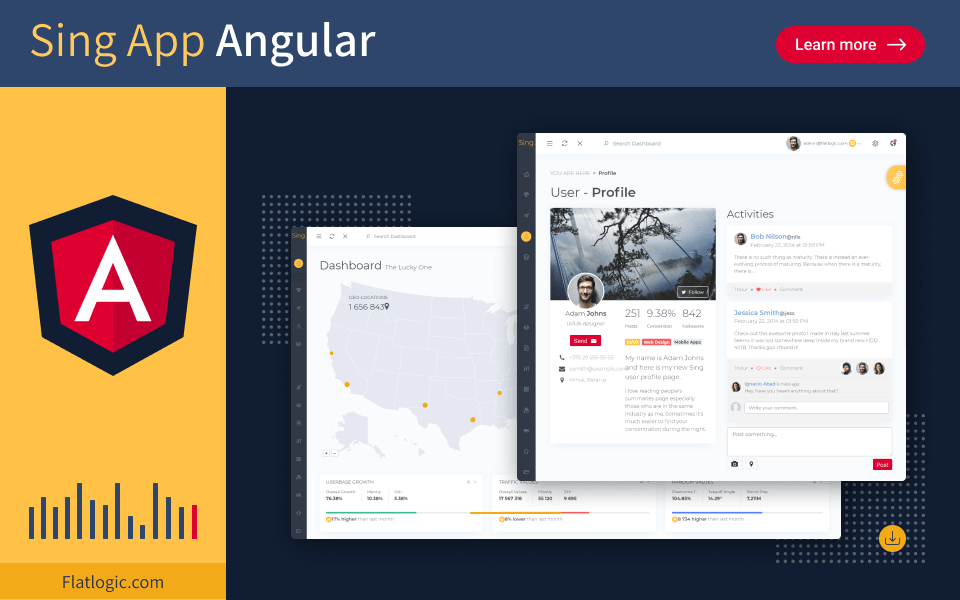 LICENCE
PERSONAL
Application Licence
$

299
1,000+ components
300+ pages
11 premium templates
3 Months of Free Updates
Full support via forum/email
Non-commercial use only
Your item will be delivered via email
DEVELOPER
Application Licence
$

699
All Personal License features plus:
Commercial use
Integration Assistance
Premium Life-time support
6 Months Free Updates
Your item will be delivered via email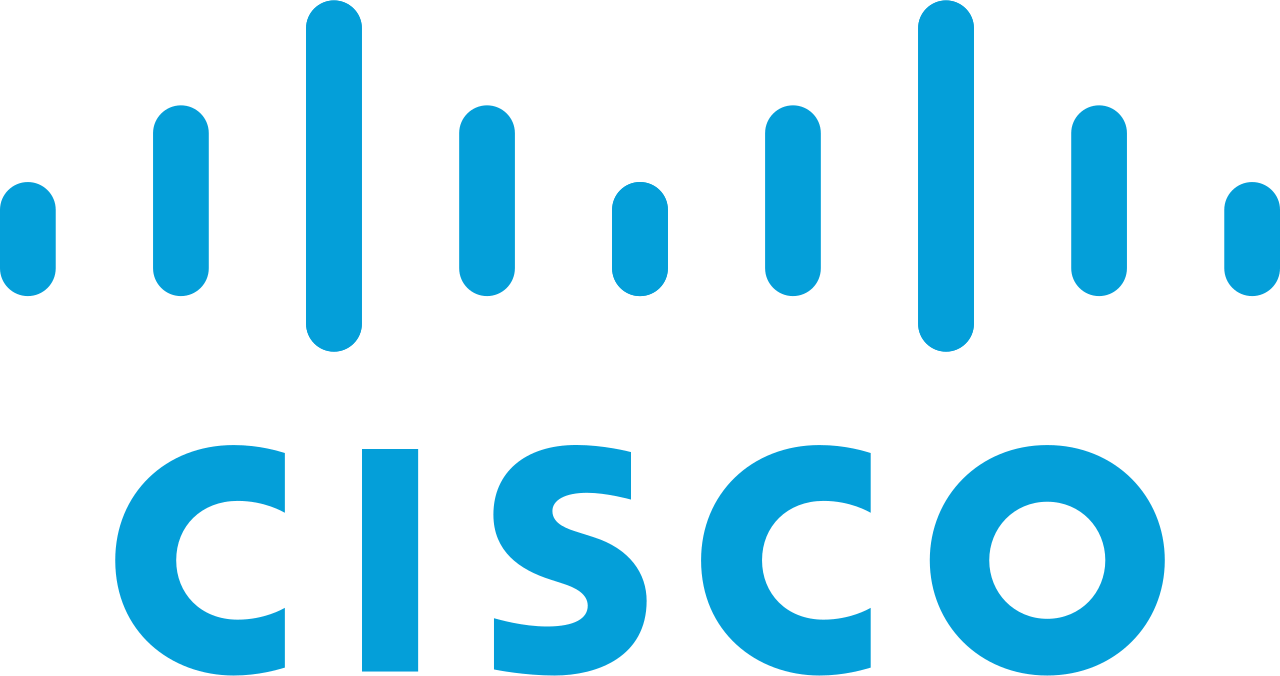 FREQUENTLY ASKED QUESTIONS
MORE REACT, VUE & ANGULAR TEMPLATES