Starting a web app in 2023 may be overwhelming, but with proper organization and resources, it is a project that anyone can do. There are measures you can take to make the process as seamless and successful as possible, whether you're a small business owner trying to establish an online presence or a developer looking to bring a novel idea to life.
It is critical to conduct a preliminary study before diving in. Understanding your target audience, deciding the purpose and functioning of your app, and recognizing any potential hurdles or competition are all part of this process. You should also think about your budget and available resources, such as the cost of hosting, design, and development. Statista predicts that the number of web apps in the Google Play Store will exceed 3.5 million by 2023. This highlights and categorizes the growing relevance of web apps as a means for businesses and people to reach out to and interact with customers online.
You can begin planning the building of your app once you have a firm knowledge of your goals and limits. This may entail developing a prototype, gathering a team, and selecting the appropriate tools and technology. It's also critical to consider your app's long-term maintenance and support, as this can have an impact on its overall performance. Starting a web app in 2023 may be a rewarding and profitable experience with proper planning and the right resources. Whether you're a novice or a seasoned pro, there are steps you can take to assure the success of your project.
If you are planning to build a web app, whether you are an experienced software engineer or have no web development skills at all, you are eligible for the survey. We strongly ask you to take the online survey! It will help the global web development audience a lot to find out more about the recent approaches to web app development. According to Kaggle's research on the most popular web development programming languages, JavaScript is among the middle choices for web app development.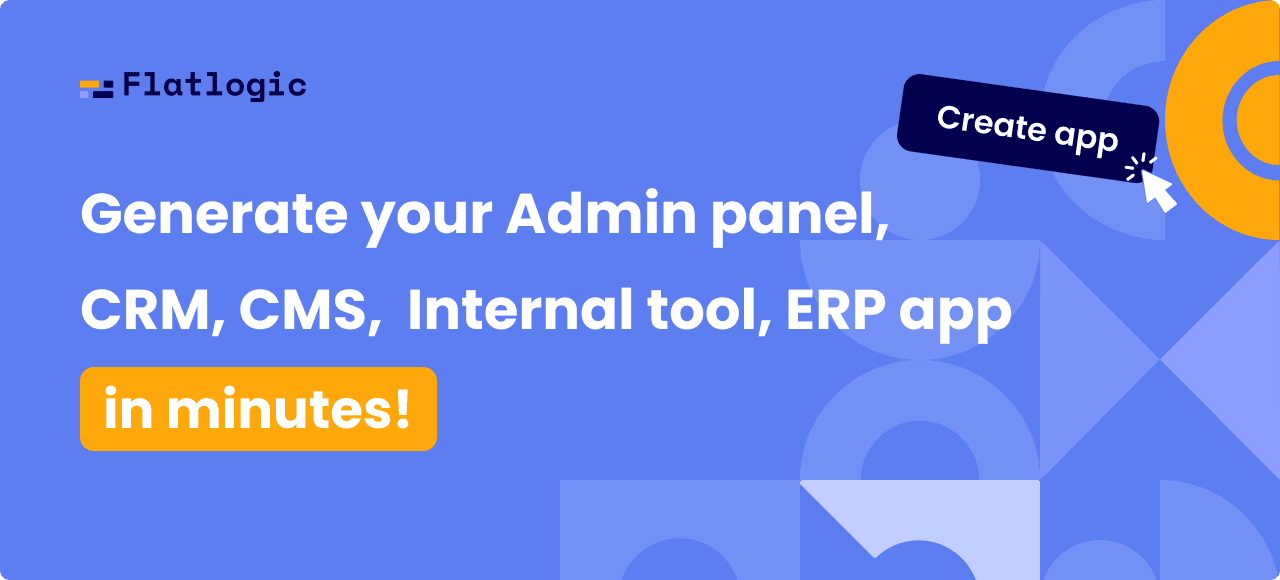 These languages are backed by a variety of tools and frameworks, like React.js, Angular, and Vue.js, which can assist developers in creating interactive and user-friendly online projects. According to Stack Overflow's annual developer survey, web development is a popular area, with more than half of respondents saying that they work with web technologies.
We plan to advertise the survey to our socials and seek ways to earn responses from those who may not be frequent to our sites. The team of Flatlogic is carrying out global scientific research that aims to identify modern patterns of web application creation, specifically which tools and approaches to use to start web apps in 2023. This is the world's first research dedicated to this specific topic.
We look forward to your responses on how to build a full-stack web app — and if you share this survey on social media, be sure to tag us! We will share the results with you. 🤖 Today we focus on uncovering a diverse representation of the usage of technologies, stacks, methodologies, and other dev instruments used by coders that will help us and our global audience to understand the patterns of the modern web app creation process.
If you want to learn more about web app development, there are numerous resources available online to assist you. You may find a lot of knowledge on the newest tools and technologies, as well as best practices for building successful web apps, from online tutorials and courses to community forums and developer blogs. Consider attending local meetups or web development conferences in addition to online resources. These events can be a wonderful way to meet other developers and learn from industry leaders. Finally, don't be scared to test new tools and techniques out. Building a web app is an iterative process, and the more you practice and learn, the better you'll get at developing high-quality, user-friendly applications. Read more: